If you do a search for "Best Chocolate Chip Cookies," about 9,113,567,371 recipes come up. When you dive deeper and read reviews of those 9 trillion recipes (well, who has time for that, but as I scanned a few for research) I realized that everyone has a different opinion about what makes the "best" cookie and usually, it's about texture. Now, I'm no Alton Brown gettin' all scientific, but that usually has to do with the ratio of sugar to flour.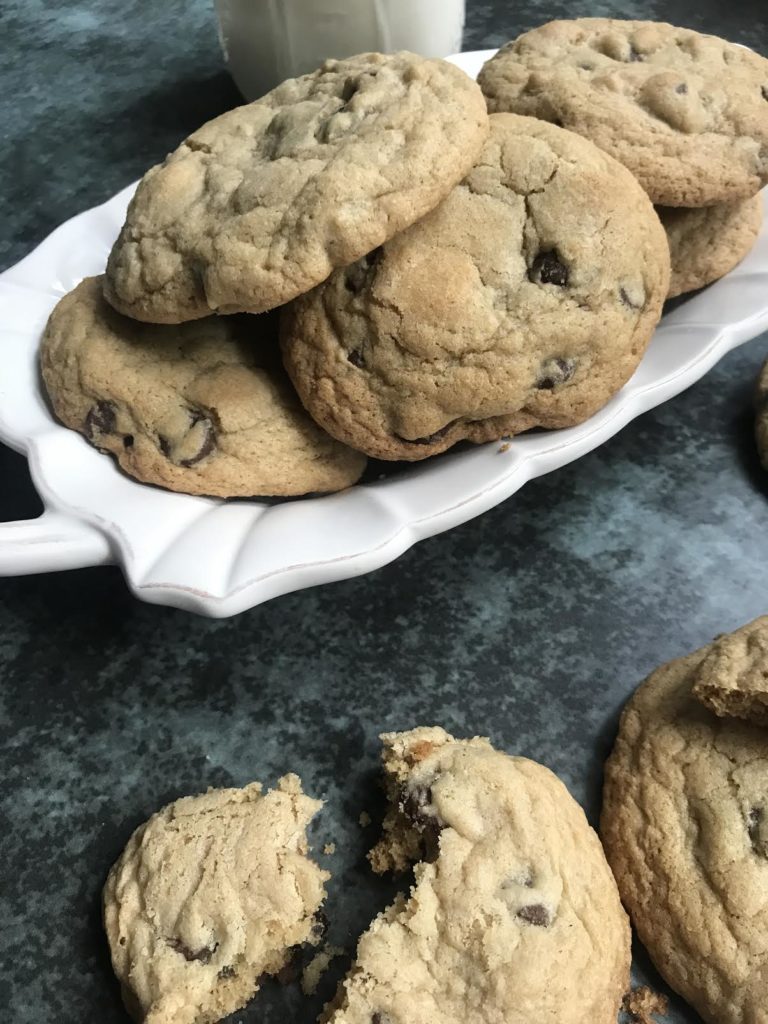 My grandmother Ronnie always made the original "Tollhouse Cookie" recipe which calls for 3/4 cup of brown sugar, 3/4 cup of white sugar and 2 1/4 cups of flour. They were fantastic, but I loved them more when she baked them into a brownie pan and they seemed more cake-like. I'm a "crispy on the outside but chewy on the inside" kinda chocolate chip cookie girl. Add a glass of icy cold milk, and it's pretty much the best thing ever.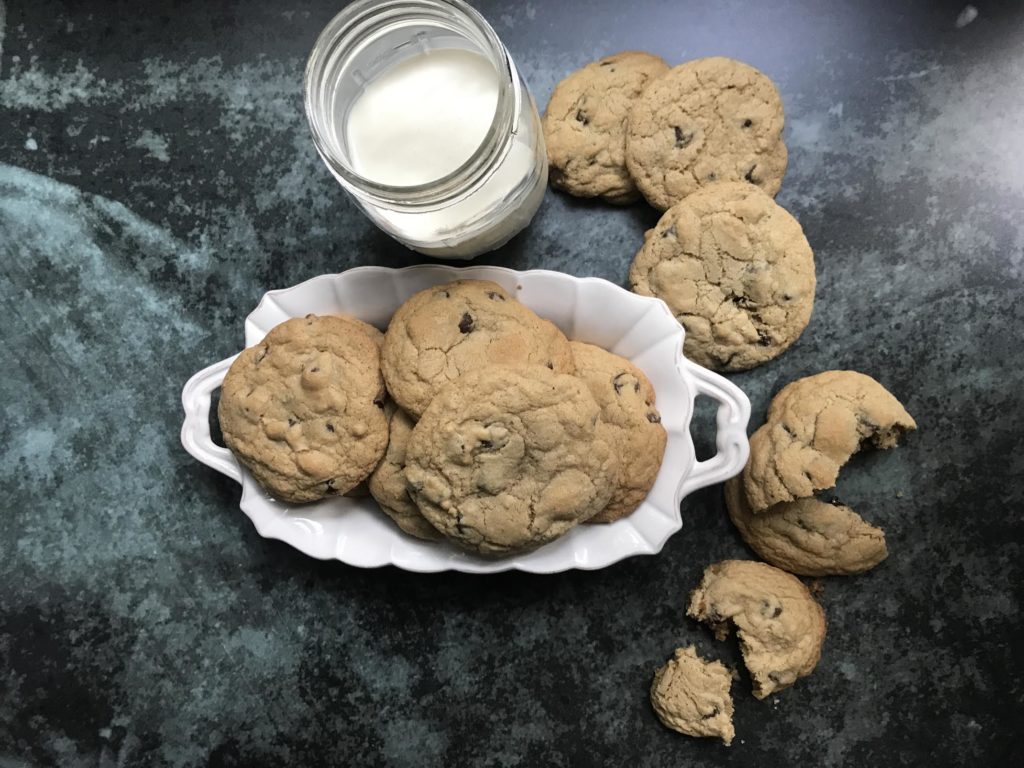 Recently, I started working with Bob's Red Mill, and it's given me a chance to start experimenting with an assortment of gluten free flours. Back in 2010, when I seemed to develop a gluten sensitivity overnight, (weird and awful and btw, I became convinced that I must have committed heinous crimes in a former life because how could you punish a girl who just loves to cook delicious things??!!) I basically gave up on baking. It seemed way too laborious, high maintenance and exhausting to figure out strange ingredients like xanthan gum — which is a thickening agent and a food stabilizer, if you didn't know– thank you, Wikipedia! In gluten free baking, it gives batter the stickiness that gluten would otherwise provide for cookies and cakes to bind together and rise and all that stuff that Alton would do a far better job explaining, LOL.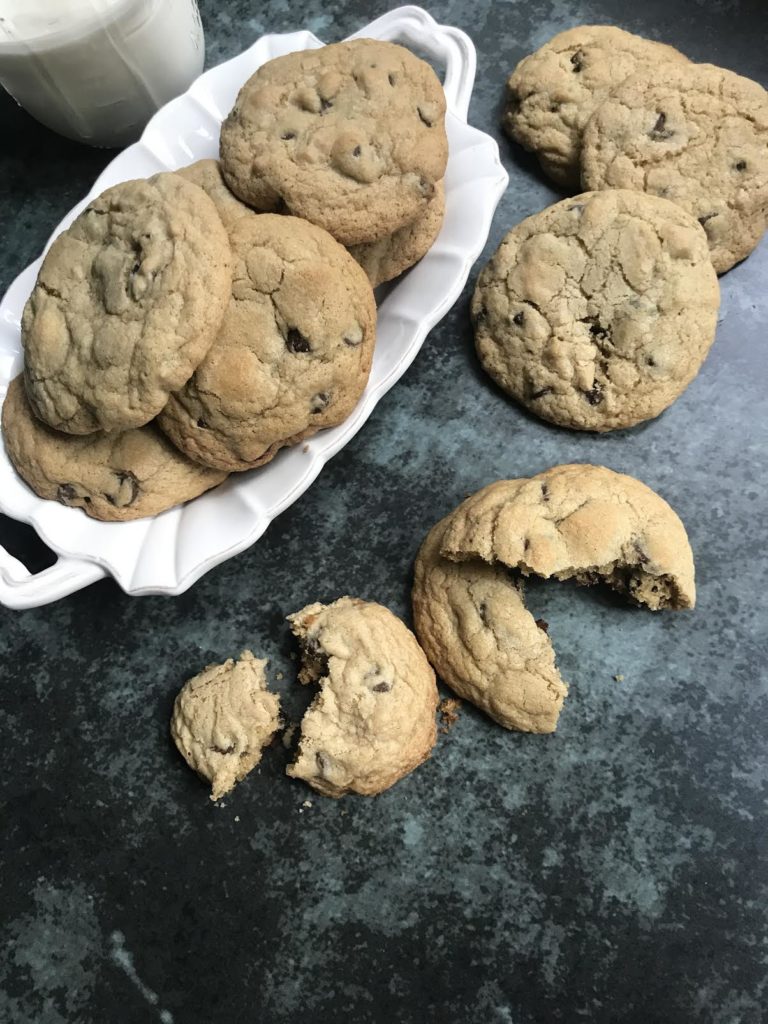 Anyhoo, I digress. I used Bob's 1 to 1 Gluten Free Baking Flour which is so easy to use because there's no conversion. That means, any recipe that calls for a cup of flour, you just substitute in a cup of gluten free flour. Done. Easy peasy. And damn delicious, I must say. My man thought the same thing and then accidentally bit into another cookie meant for…well, listen that little story here, LOL!
While my go-to recipes are usually low carb AND gluten free, this one is not low sugar, but I'll be working on that version next. Now if you want a no-brainer gluten free AND sugar free dessert, try these little gems…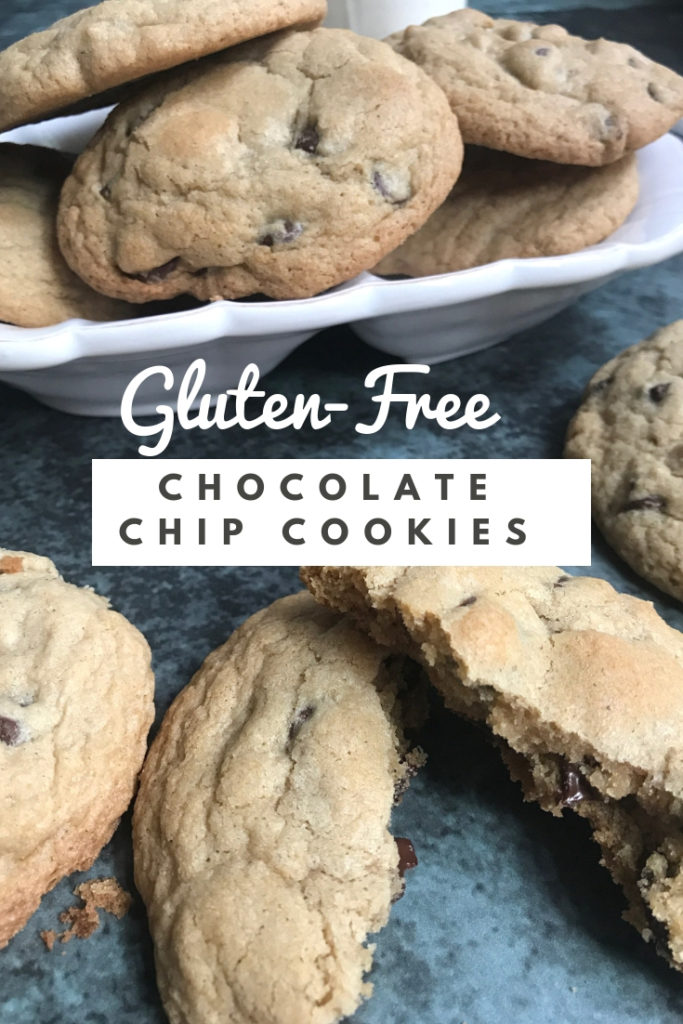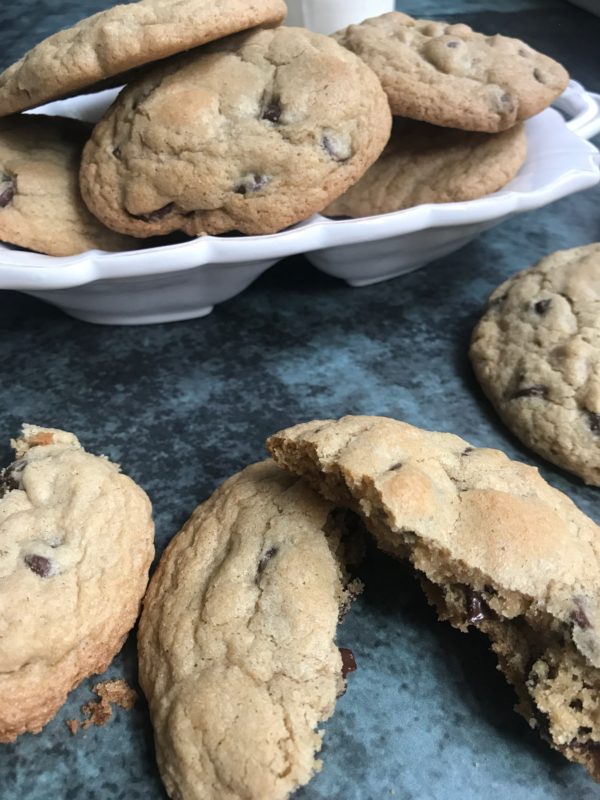 | | |
| --- | --- |
| | |
Preheat oven to 350 degrees.

Cream butter and sugar. Add in eggs one at a time and then add vanilla. Mix in flour, baking soda, salt until smooth. Fold in chocolate chips.

Drop spoonfuls of batter onto parchment paper or a greased cookie sheet. Bake for 9-11 minutes until edges are slightly browned.
Nutrition Facts
The Best Gluten Free Chocolate Chip Cookies
Amount Per Serving
Calories 341
Calories from Fat 117
% Daily Value*
Total Fat 13g 20%
Cholesterol 20mg 7%
Sodium 151mg 6%
Potassium 37mg 1%
Total Carbohydrates 55g 18%
Protein 2g 4%
* Percent Daily Values are based on a 2000 calorie diet.