Not only is it March 1st (is it Spring yet?) but it's also Peanut Butter Lover's Day! Now, ya'll know I am the official Bacon Babe, and I LOVE bacon…almost as much as I love my man. But, peanut butter…it's a close second (or third?!). Whether you're a creamy or crunchy, eat it out of the jar on a spoon or on a sandwich with some jelly type of peanut butter lover, one thing is for sure: these are the best peanut butter recipes EVER.
Blondes may not actually have more fun, but damn do they taste good in a skillet. With peanut butter. And toffee bits. And Reeses Pieces. Phone home. Have Peanut Butter Toffee Skillet Blondie ready.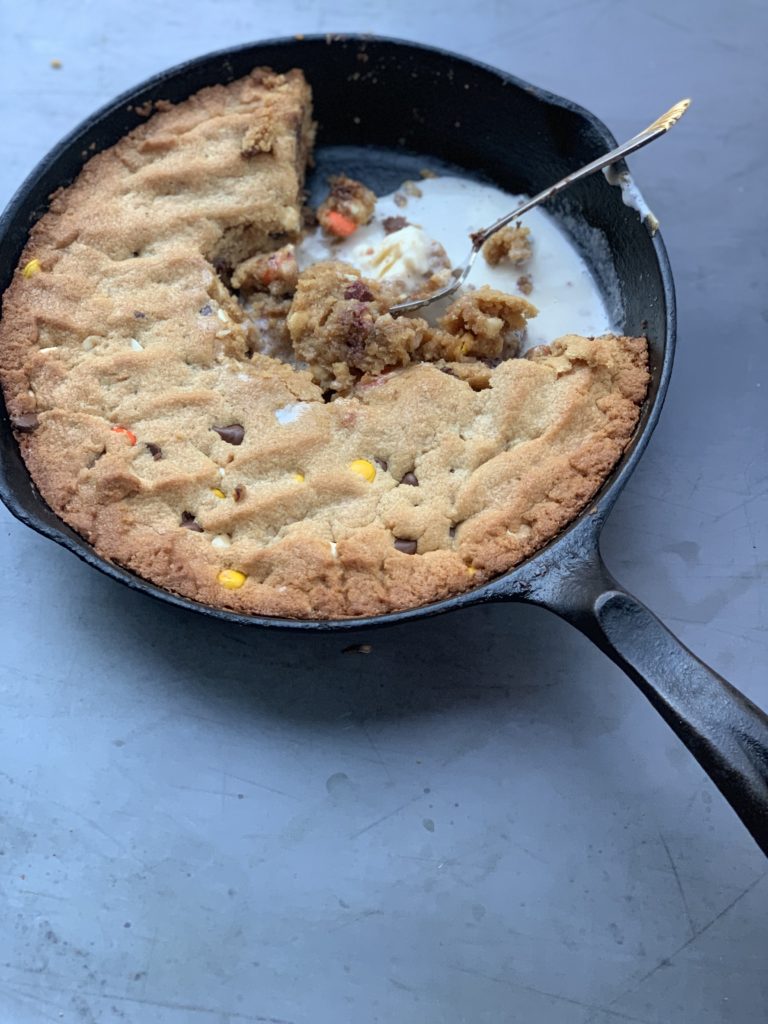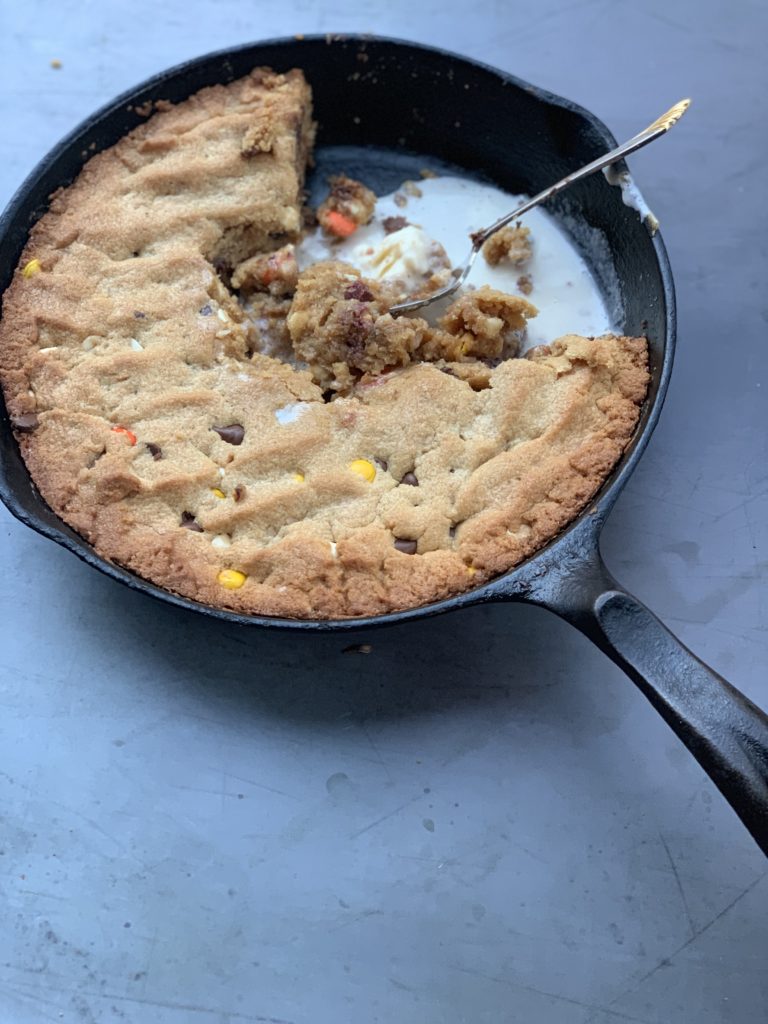 You know this is a ridiculously good dessert when my man, with a sweet tooth the size of Texas, says, "This is incredible, honey, but DO NOT make this for me very often. I can't stop."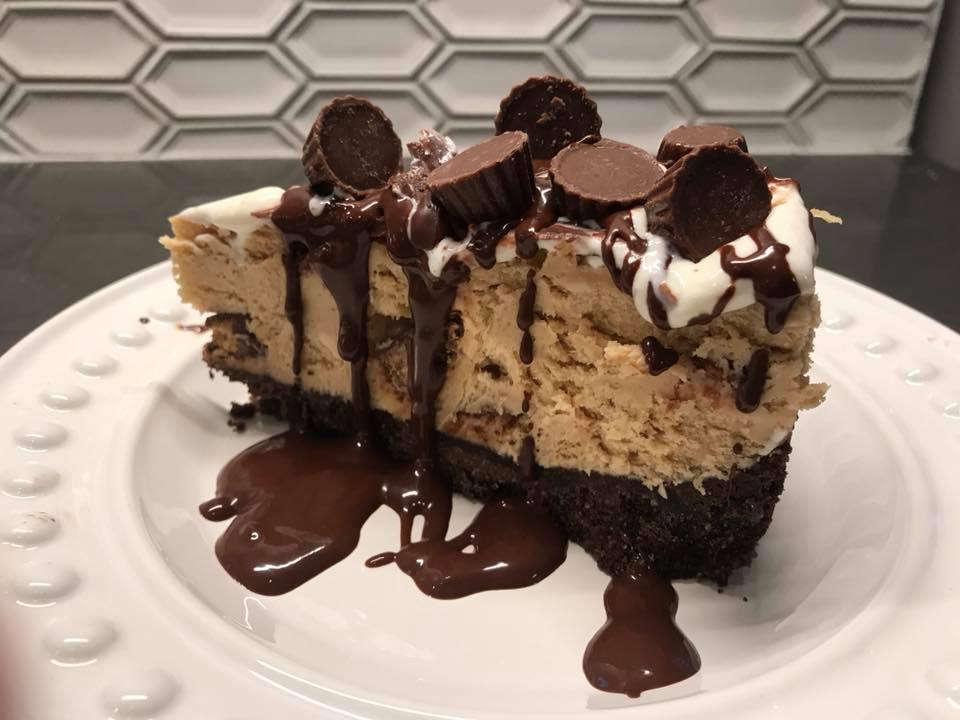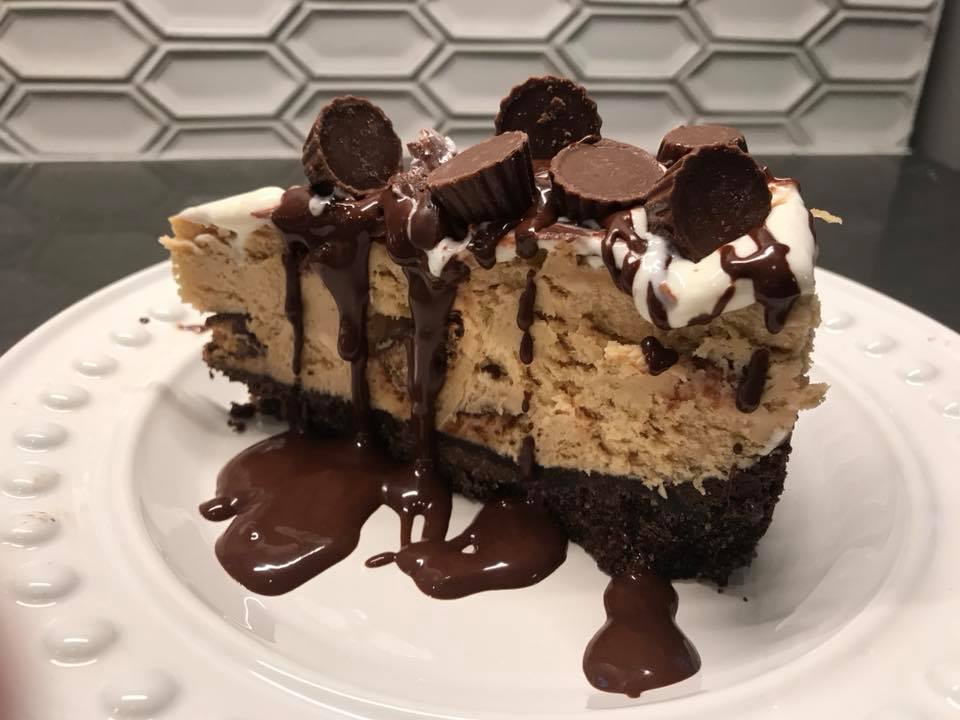 This is basically the love child of a peanut butter and jelly sandwich and cheesecake! Look at those layers….OMG.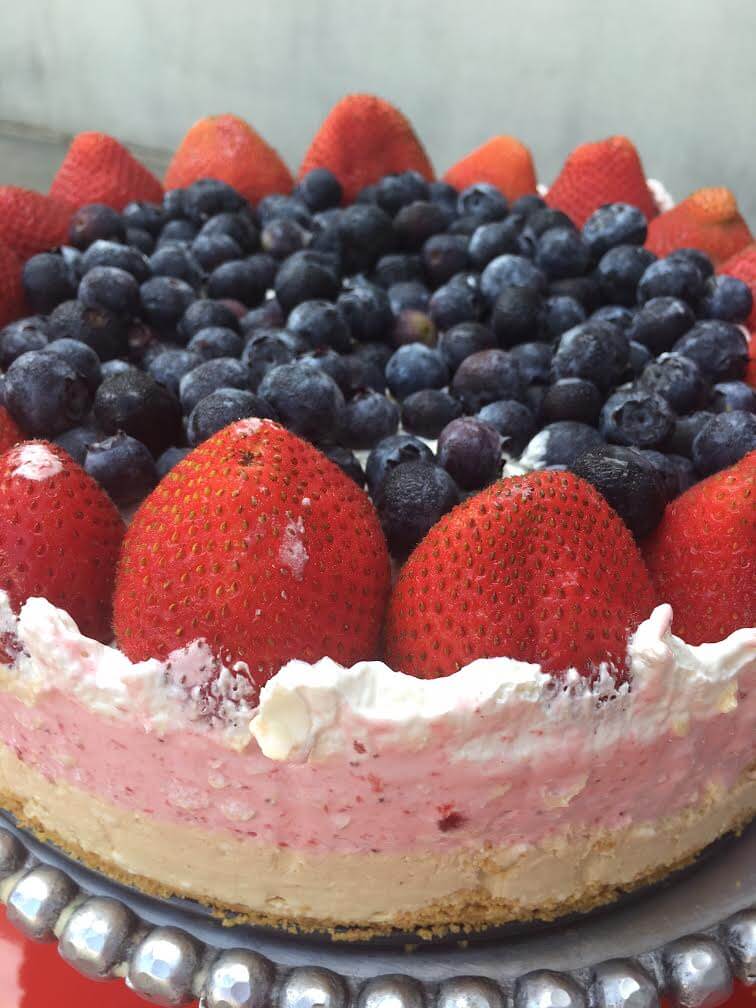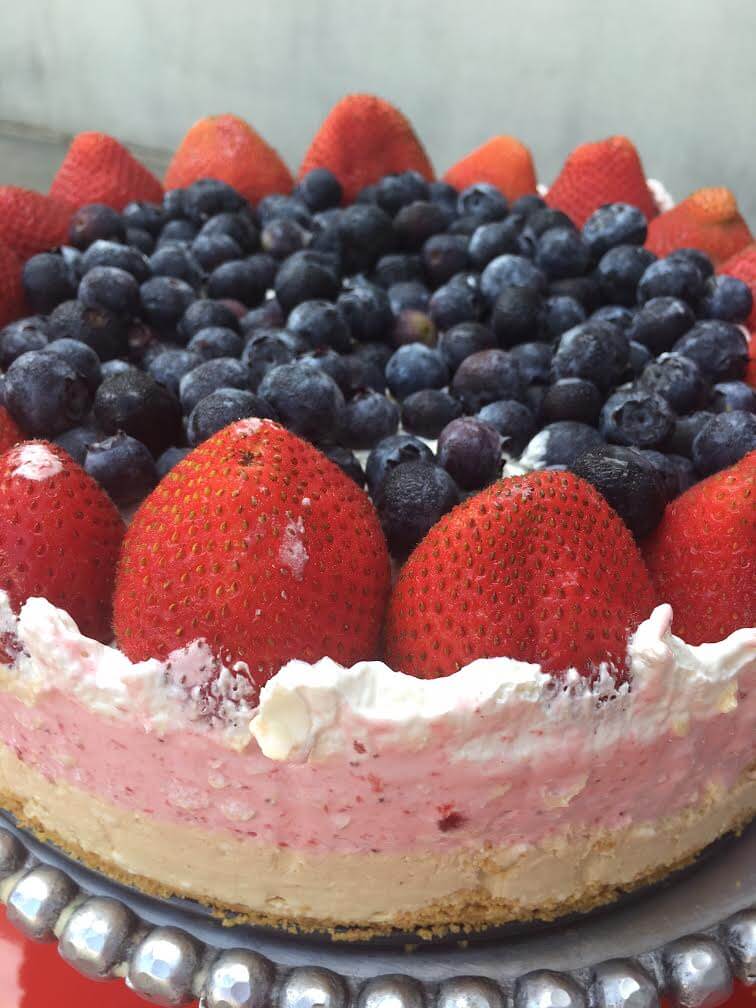 Eating a nutritious breakfast packed with peanut powered protein really sets the tone for the day and can even help with weight loss by keeping your blood sugar stable and fueling your metabolism. This super easy breakfast idea will keep you fuller longer– plus they can be prepped ahead of time — and they taste amazing! Hello, Peanut Butter Cranberry Energy Bites!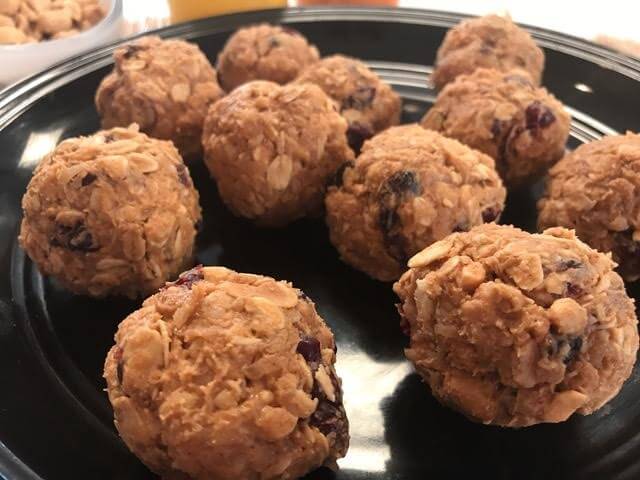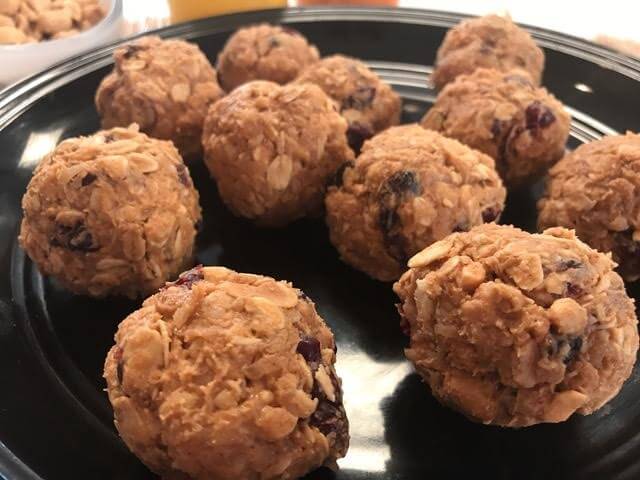 Low Carbers rejoice! You CAN have your candied, chocolate covered, peanut butter dipped bacon AND eat it too….only 8 net carbs per slice, y'all!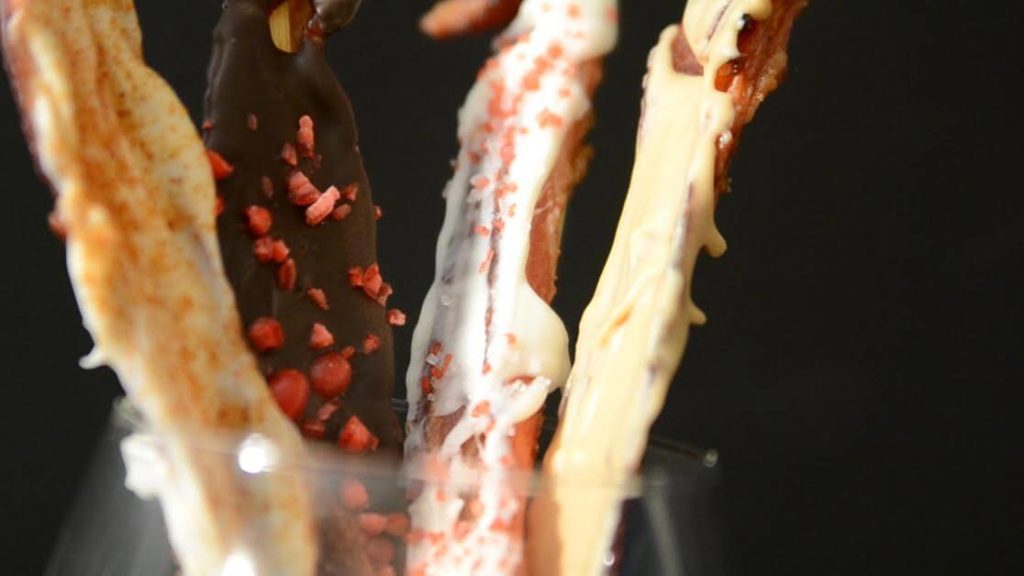 These are little morsels of heaven. It's like a homemade Reese's Peanut Butter cup without all the crapola. Coconut oil has made a resurgence in the health world because it's a fat that doesn't go straight to your ass. Seriously, y'all.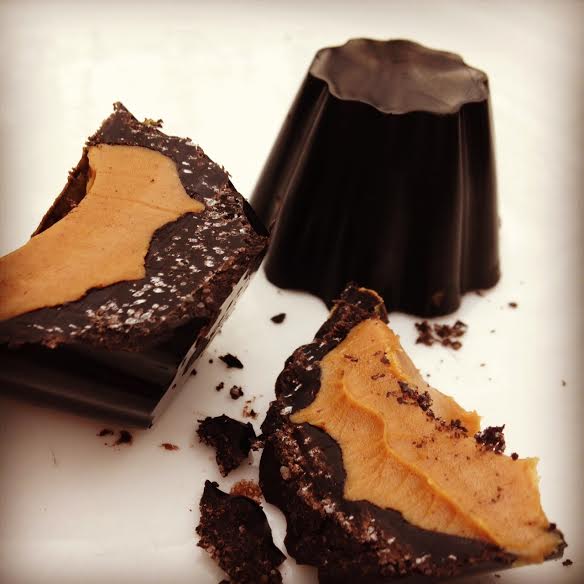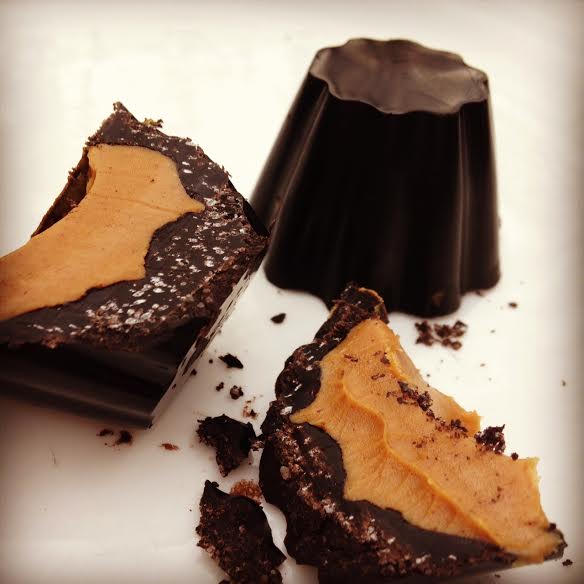 Ever since I started eating Keto and Low Carb, lettuce wraps are my go-to sandwich shell. While I'm normally crushing a burger in a lettuce wrap, these Thai inspired chicken wraps are so flavorful and light! And they won't leave you with that "burger in the belly" feeling that is liable to put you in a food coma before your afternoon meeting.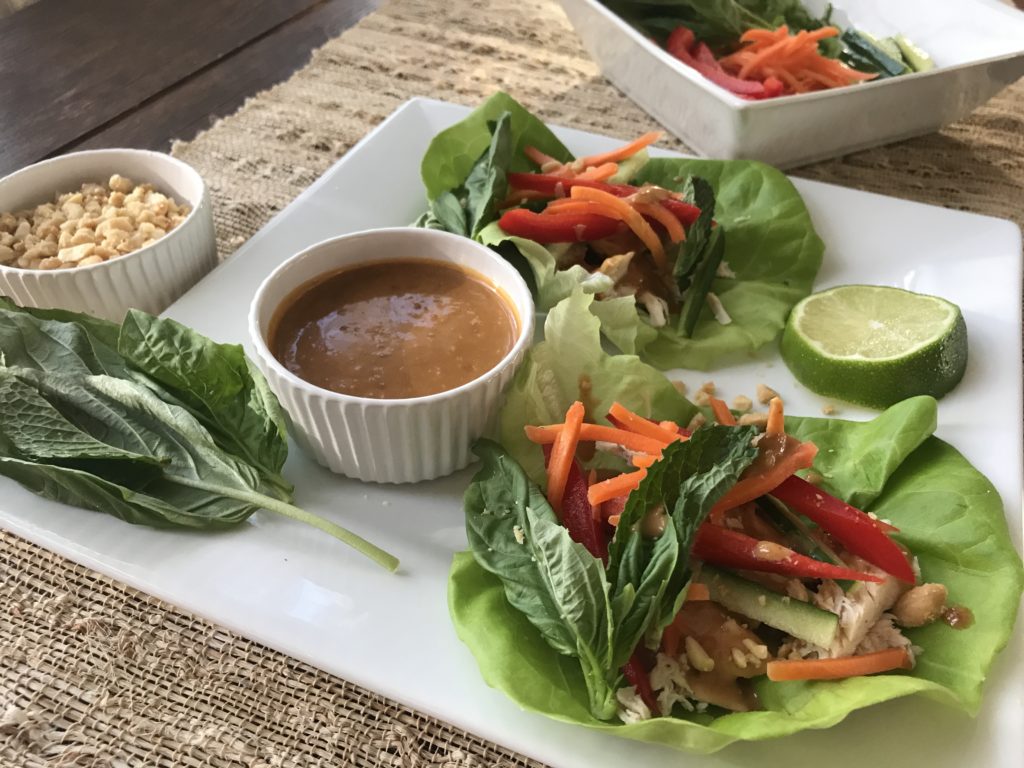 This is the perfect get cozy with curry meal– along with a healthy dose of crunchy delish with the addition of peanuts or cashews. Just be sure to tip the hot cook in your kitchen….