This is pretty much a PB&J sandwich in parfait form. #winning
You'll Also Love My Spicy Peanut Wings!
It might also be the most beautiful layers of delish — if you can wait long enough to enjoy the aesthetics, LOL. I was inspired to create this recipe during my partnership with the Georgia Peanut Commission for National Peanut Month. I've only recently discovered the magic of chia seeds and how they plump up in liquid and add that thickness (which leads to fullness in the belly!) as well as loads of fiber, antioxidants and protein. Combined with a luscious protein packed peanut/coconut layer, you'll be running on some major high octane.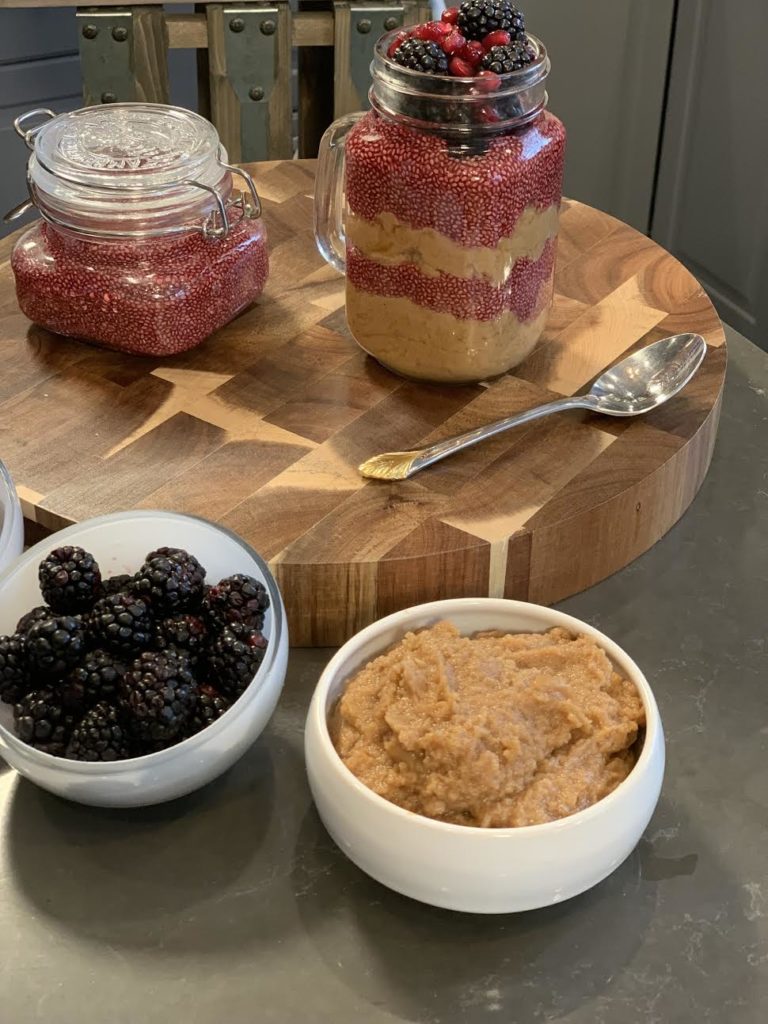 Now this is my jam…literally! All you do is combine chia seeds with Pomegranate Juice, shake it up and let it all plump up overnight until it transforms into a thick, jammy jam. My go-to juice for the jam portion is Pom Wonderful because you get 100% pomegranate juice with no added sugar or fillers. It's an antioxidant super power and I love the 'little bit sweet, little bit tart' flavor. Drizzle some honey in there if you want more sweet than tart, but I promise you don't need any! Sometimes I add a yogurt layer in for added creaminess, and of course, fresh berries on top. Check out the video instructions below!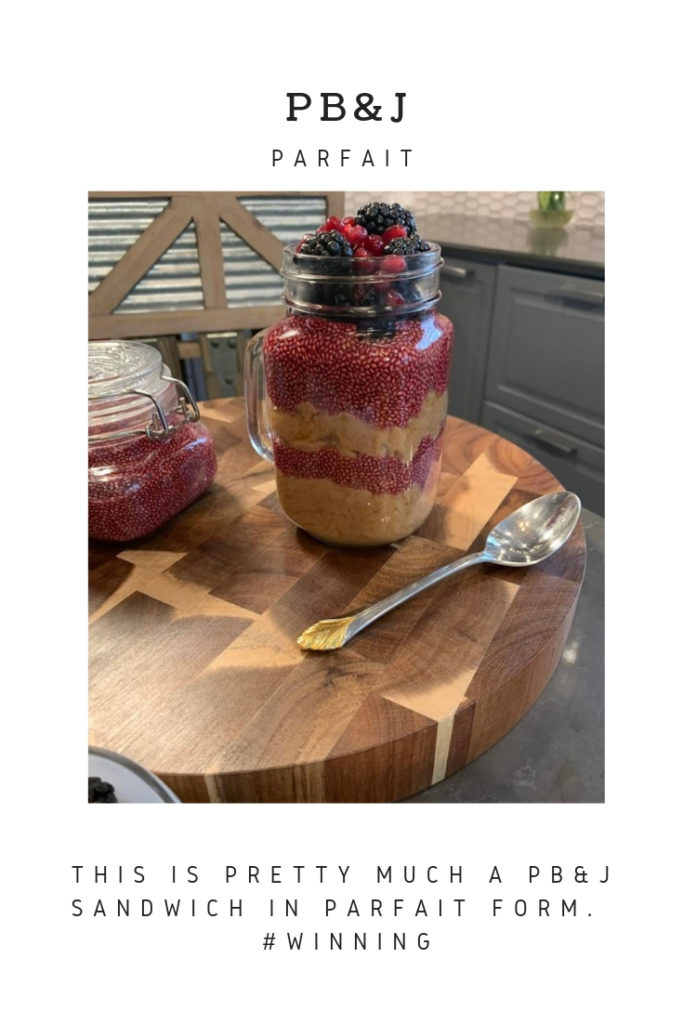 This recipe video was sponsored by the Georgia Peanut Commission, but all opinions are my own. Thank you for supporting the companies that keep Parker's Plate in business!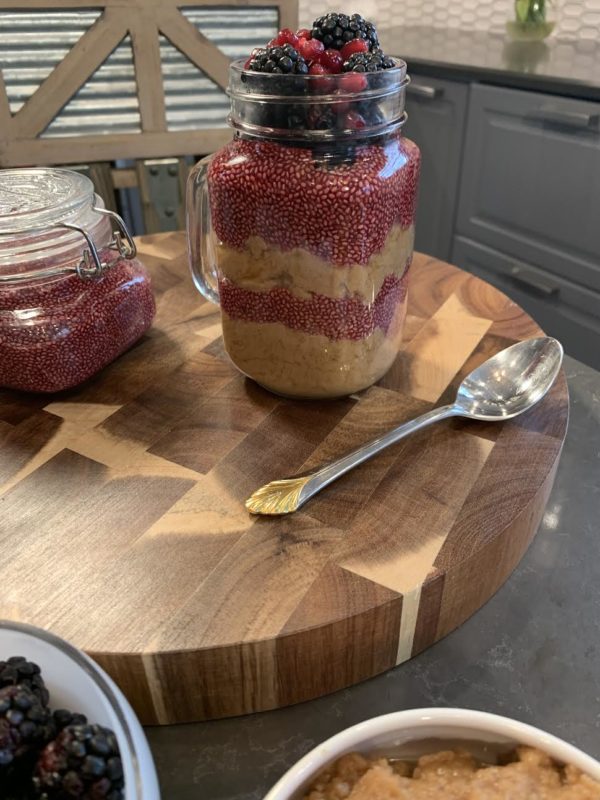 | | |
| --- | --- |
| | |
Combine chia seeds and pomegranate juice. Shake and put in the fridge overnight.
Whisk coconut milk and peanut butter together. For thicker consistency, leave in the fridge overnight as well. Before serving, layer Pom Jam and peanut butter mixture in a mason jar or bowl. Top with fresh fruit and enjoy.