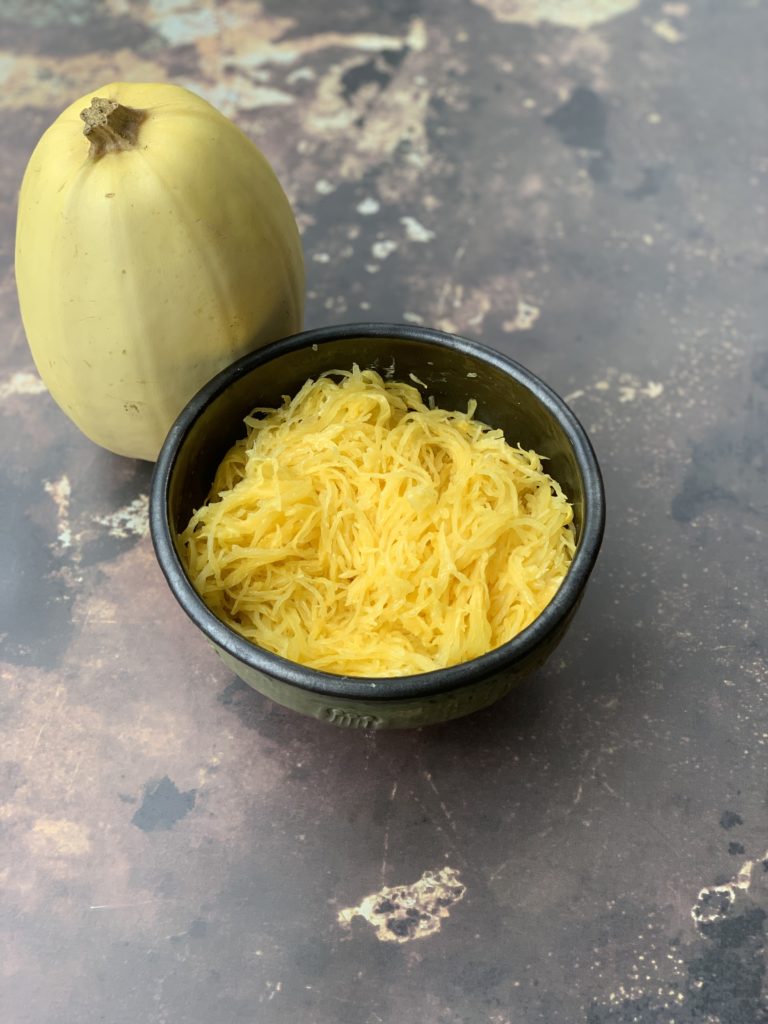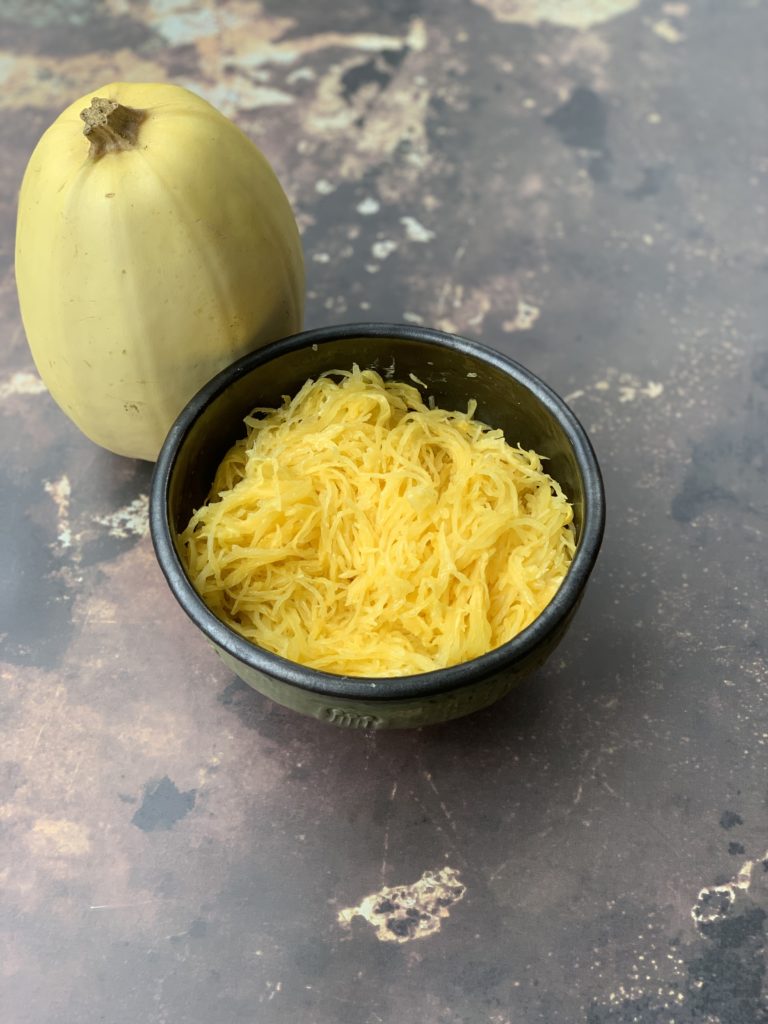 I don't remember the last time I had real pasta. Like, the luxurious angel hair drenched in spicy arrabbiata sauce, or spaghetti carbonara. Good LAWD, I could crush some pasta back when I could eat it… Before gluten drama ruined eeeeeerrrryyyytang. Even the gluten free varieties just don't do it for me. But the veggie versions. Well, then. Let's chat. Introducing the best damn spaghetti substitution you'll ever have: Spaghetti squash. This is my latest obsession and I know it's going to be yours. Plus, the prep is basically a must-make hack since you don't have dig out the seeds and deal with all that mess when you make it my way. You're welcome!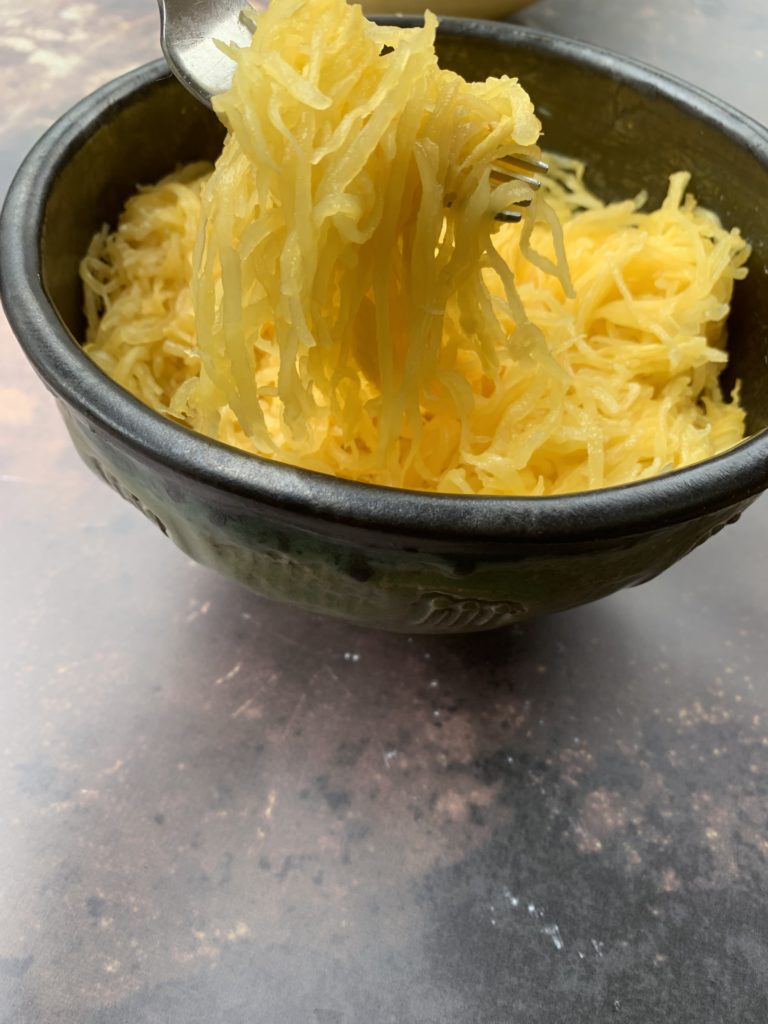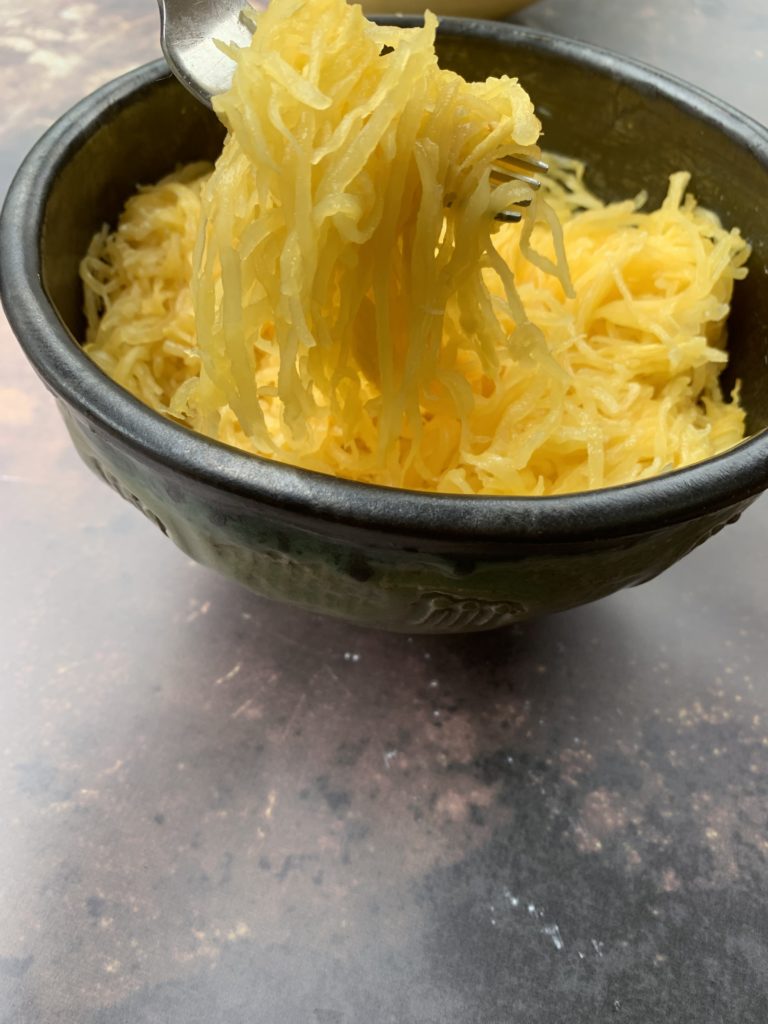 Most people slice their spaghetti squashes lengthwise, which means you've gotta a seedy mess to deal with and no one's got time for that. So, slice your squash in round slices like this.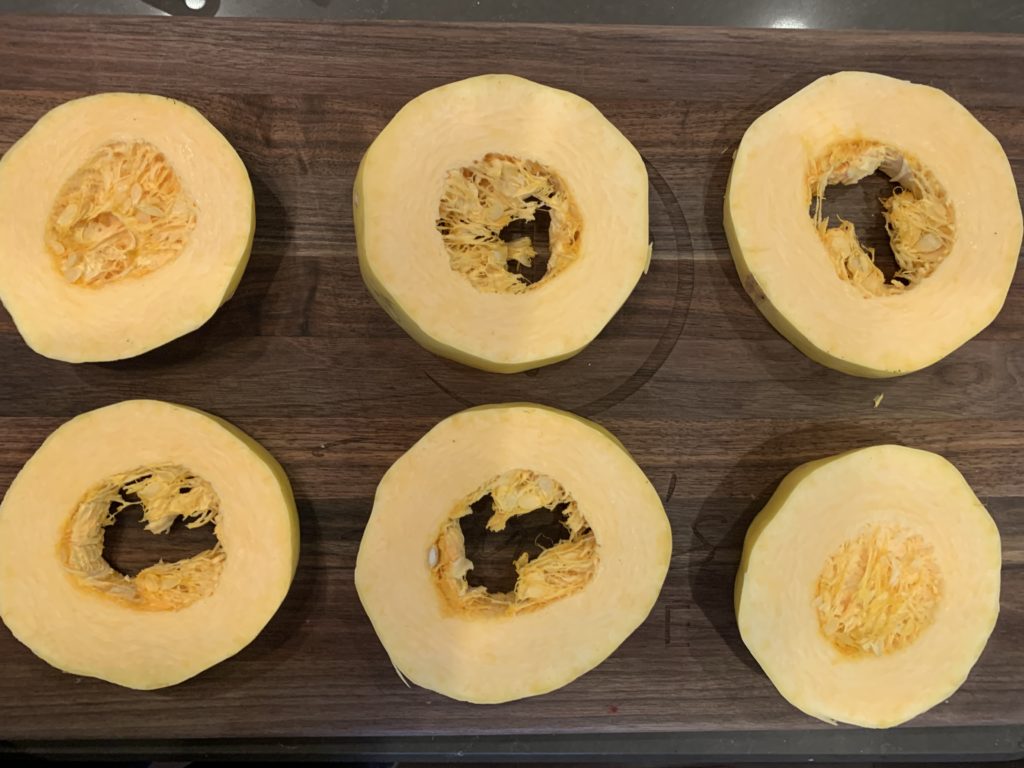 Then, take a knife and slice around those seeds.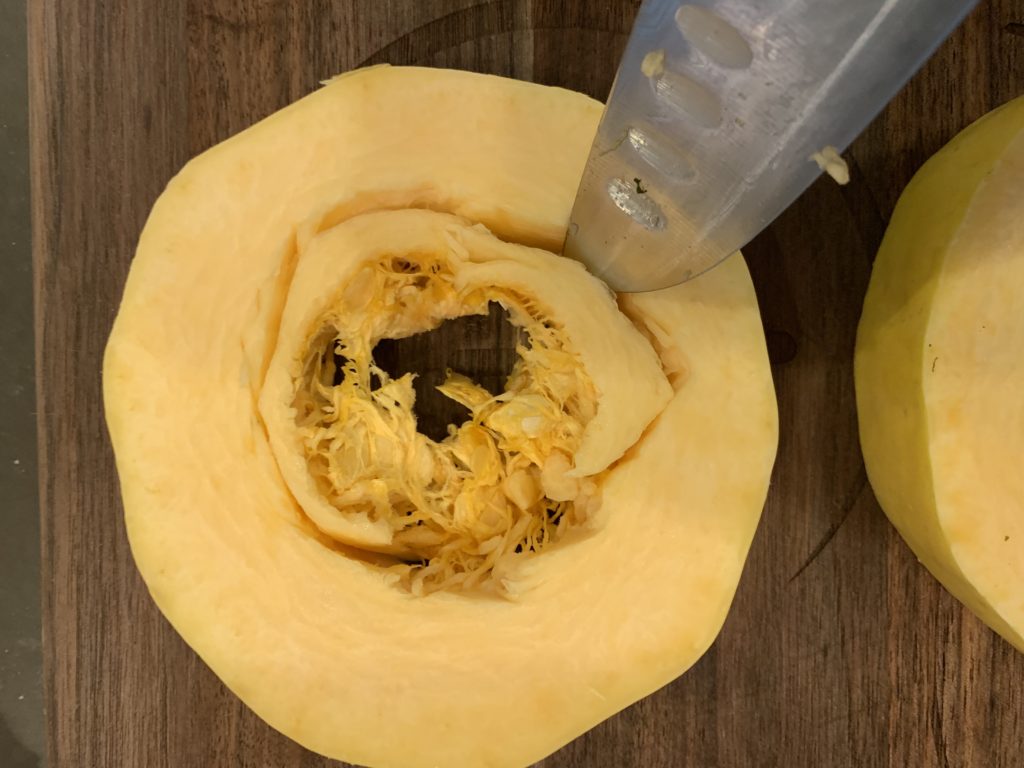 Super easy, so far, right?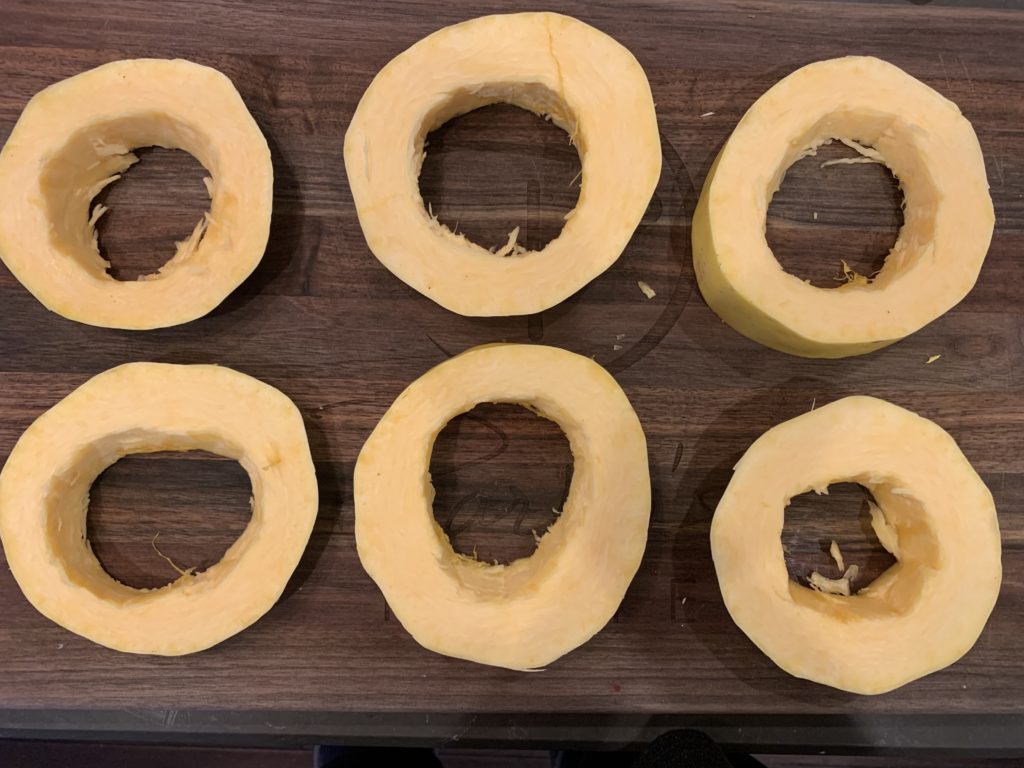 Drizzle with some olive oil and roast those bad boys on parchment on a baking sheet at 400 for about 25 minutes.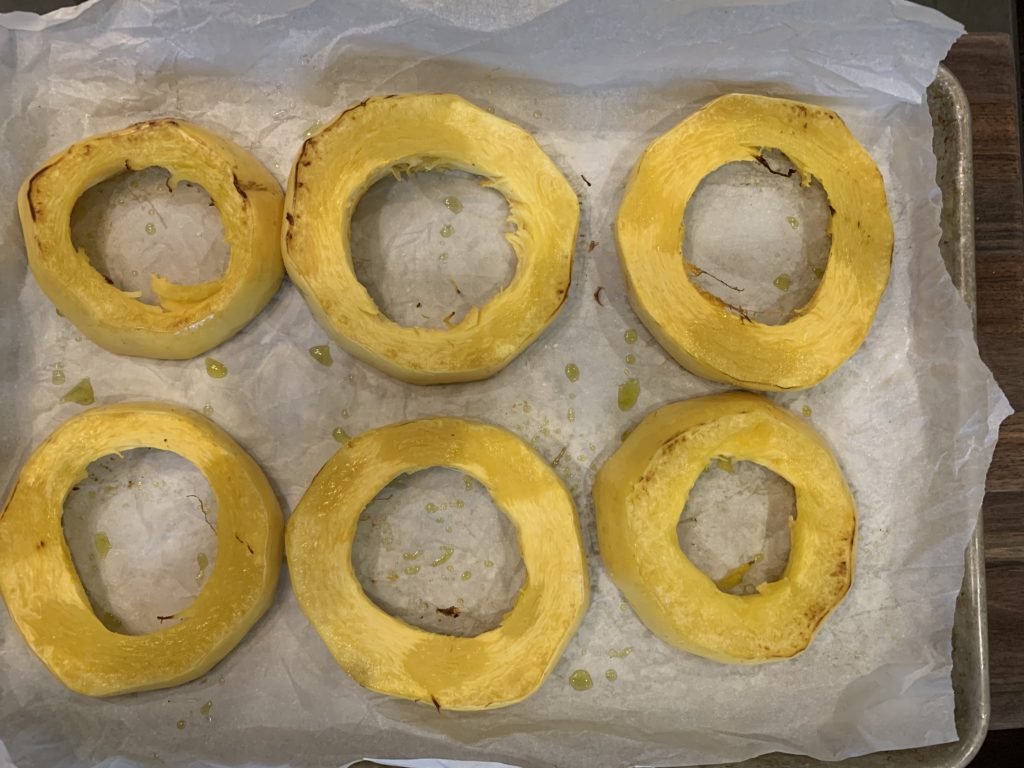 When you're done, take a fork and pull the spaghetti noodles out!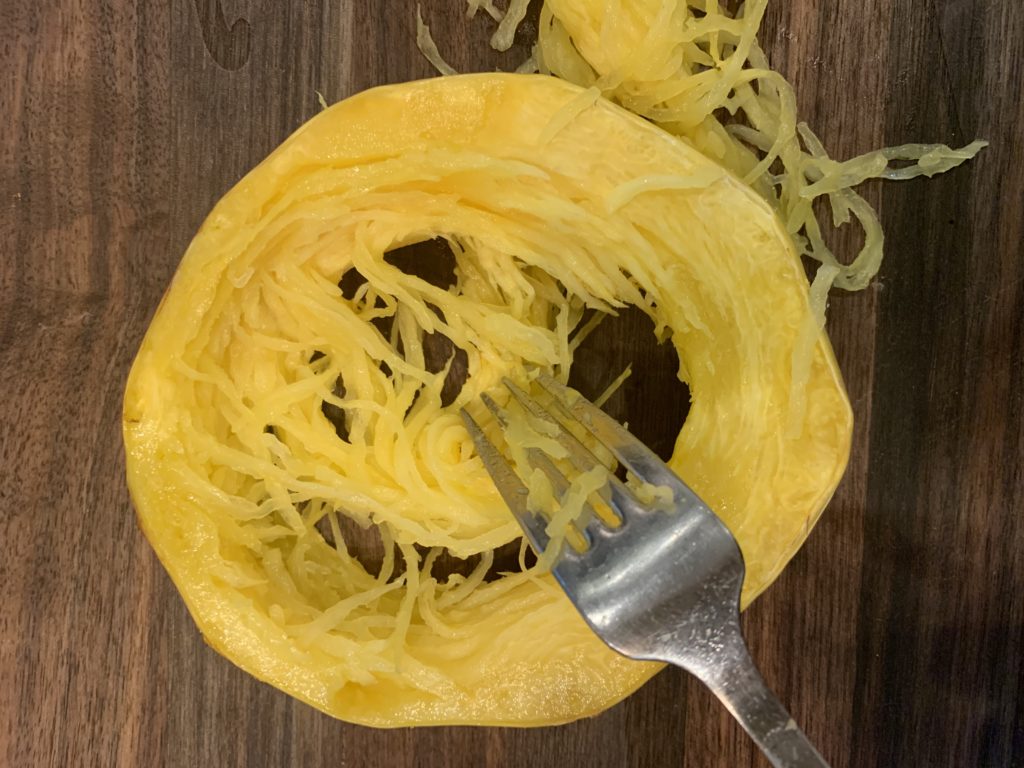 It's pretty much the perfect portion– you can make these little spaghetti squash "nests" and top with whatever you'd like!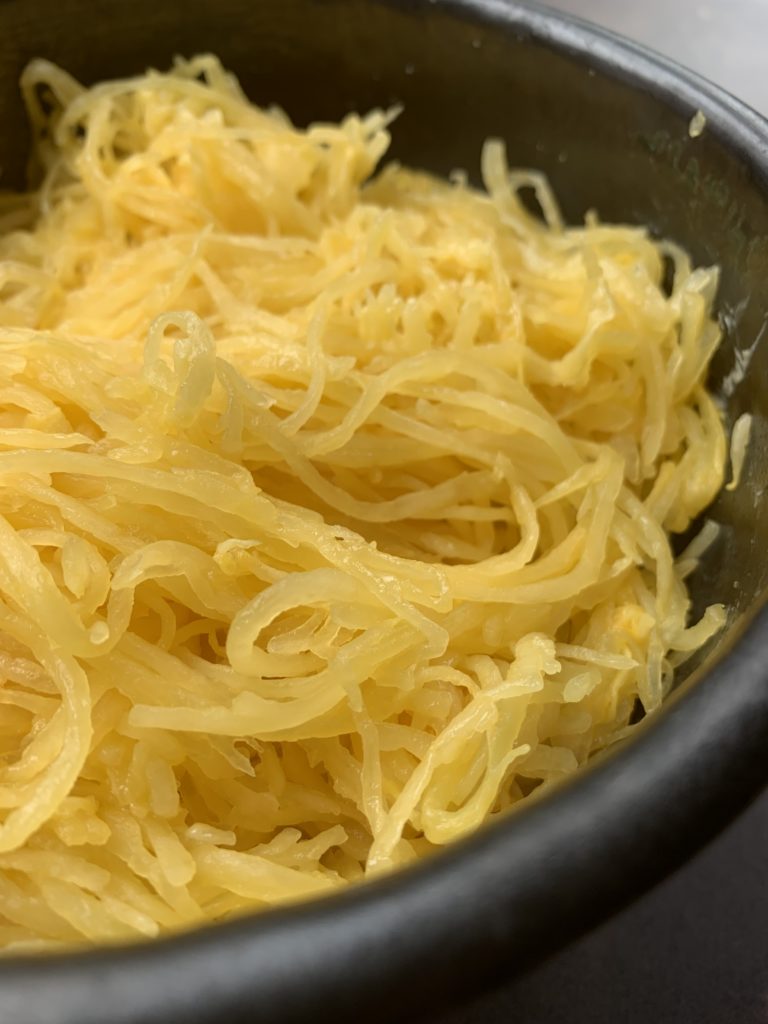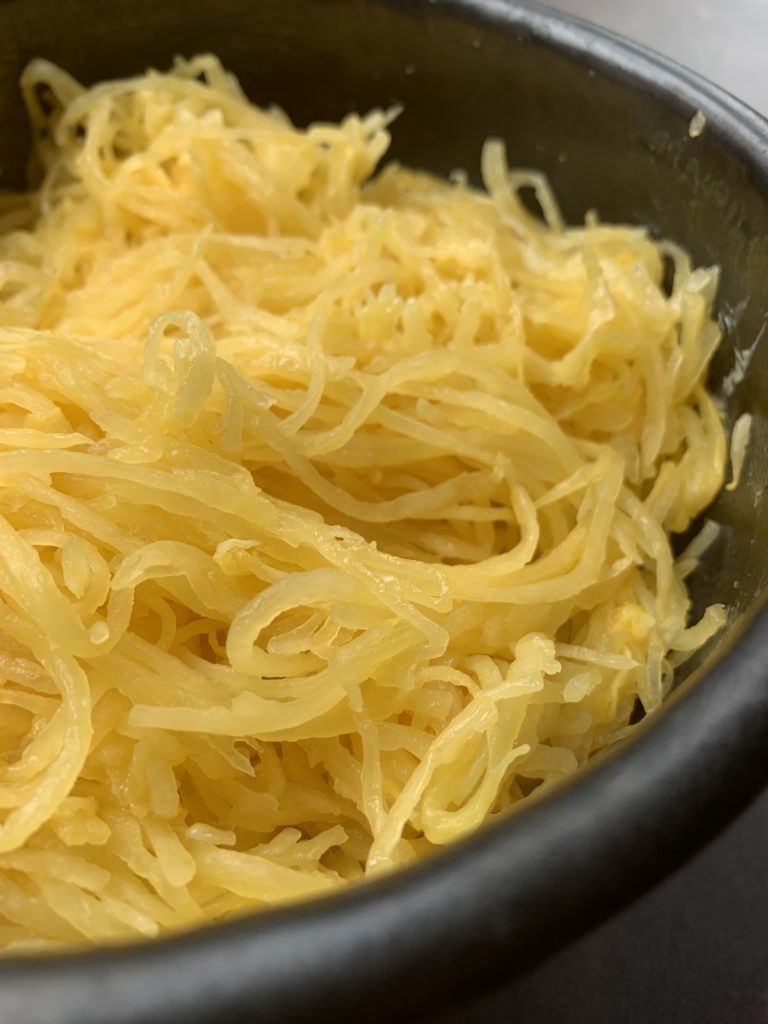 I love adding some Kerry Gold Salted Butter on that hot "pasta" and knowing it's not only lower carb, but it's giving you a serving of your veggies too!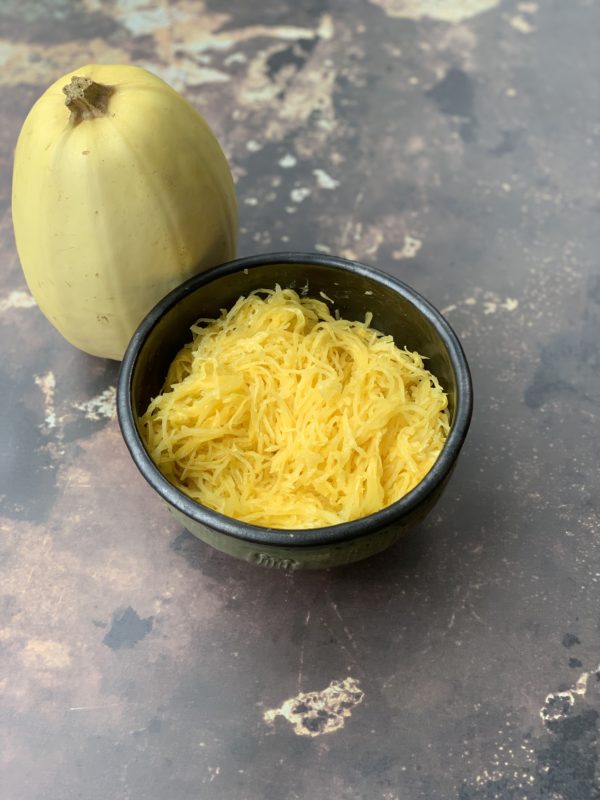 1

spaghetti squash

2

Tb

olive oil

1

Tb

kosher salt
1

spaghetti squash

2

Tb

olive oil

1

Tb

kosher salt
Preheat oven to 400. Slice spaghetti squash in rounds. Cut around the middle to eliminate seeds. Place on parchment paper on a sheet pan. Drizzle with olive oil and roast for about 25 minutes.
Nutrition Facts
Spaghetti Squash "Pasta"
Amount Per Serving
Calories 43
Calories from Fat 45
% Daily Value*
Total Fat 5g 8%
Sodium 986mg 41%
* Percent Daily Values are based on a 2000 calorie diet.