BBQ sauce or Peanut Sauce? Why choose when you can combine them for a show stopper hot wing recipe? Peanut butter is the surprise guest in this spicy-sweet BBQ sauce.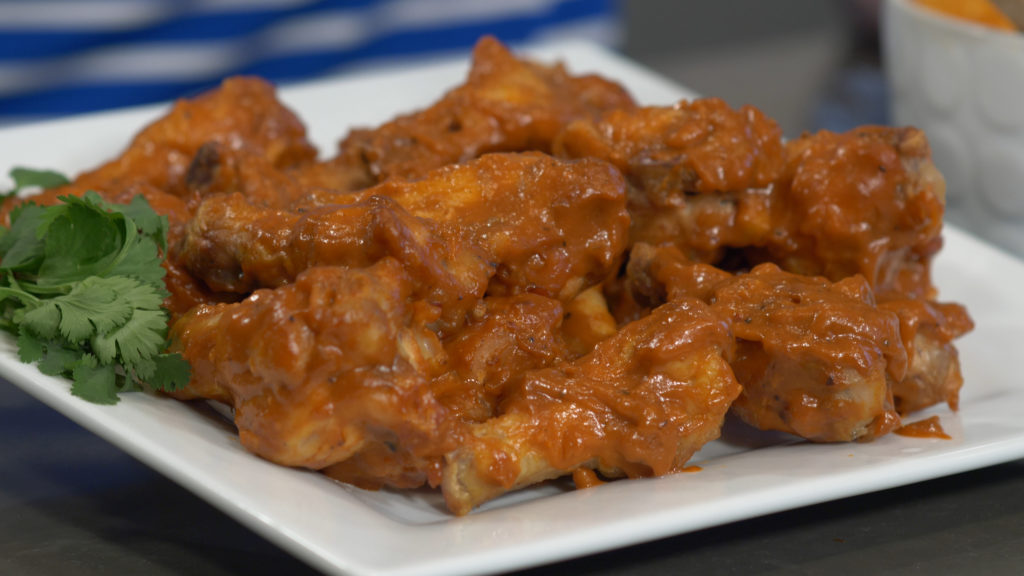 I am a bit of a wing aficionado. Well, let me just admit it. I'm wing obsessed. If there is a wing opportunity when I'm out to eat, I have to order them every. single. time. My favorite kind of wings are the simplest to prepare: Baked Naked. Sauced After.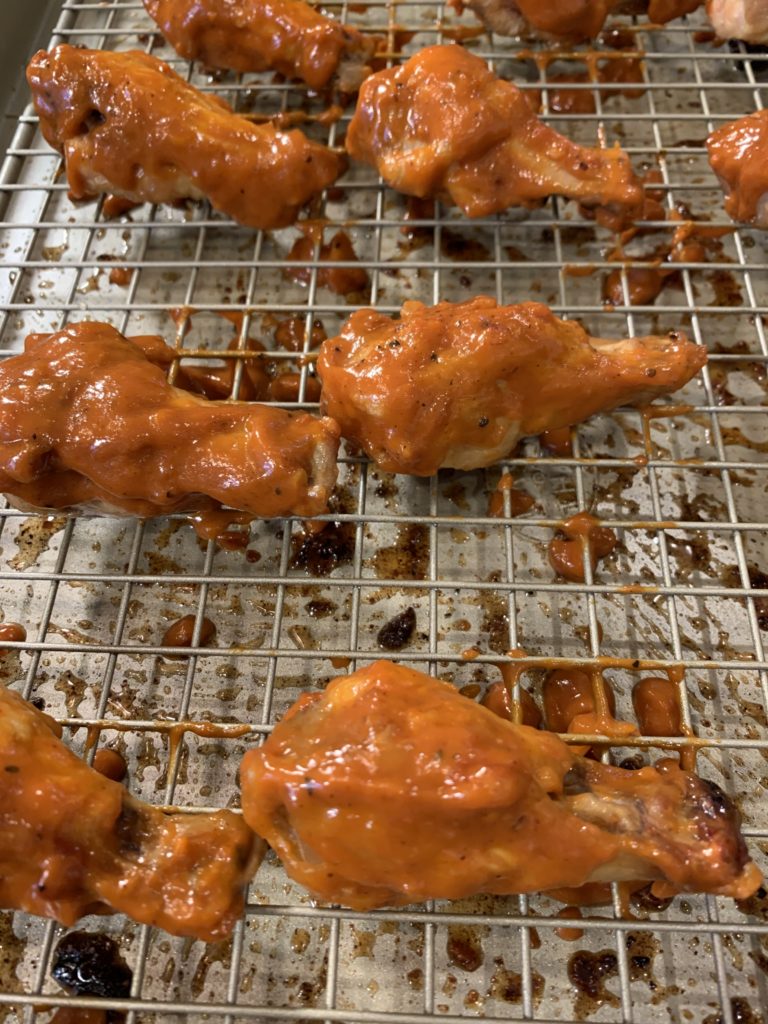 Thanks to my incredible partnership with the Georgia Peanut Commission, I had the opportunity to bring in one of my favorite (and most talented) shooters and editors. Jeff Smith and I worked together when I first launched Parker's Plate back in 2013 at a local Atlanta TV station! Fast forward to 6 years later, we have way fancier equipment to work with and far more experience. It made me so happy to be working with Jeff again, who, along with his colleague, Judd, made the magic happen on this shoot.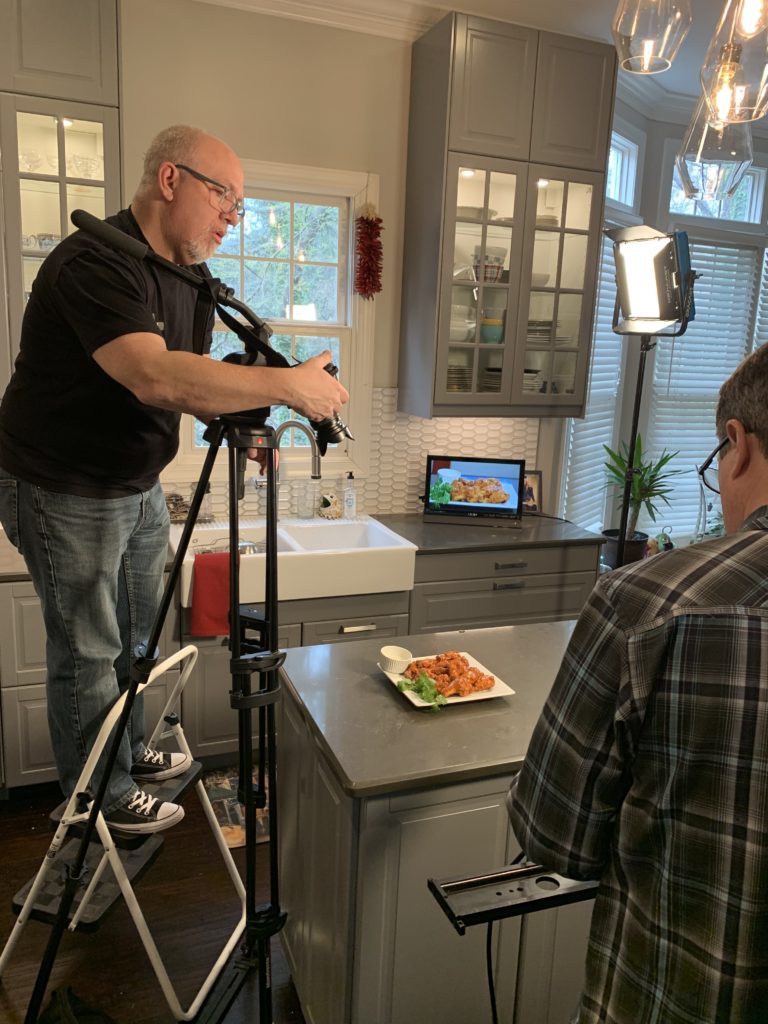 The peanut butter in the sauce hits your palate on the first bite, but doesn't overpower you with peanut flavor– it's the kind of subtlety that just gets better the more you have! And, the sauce is even better the next day.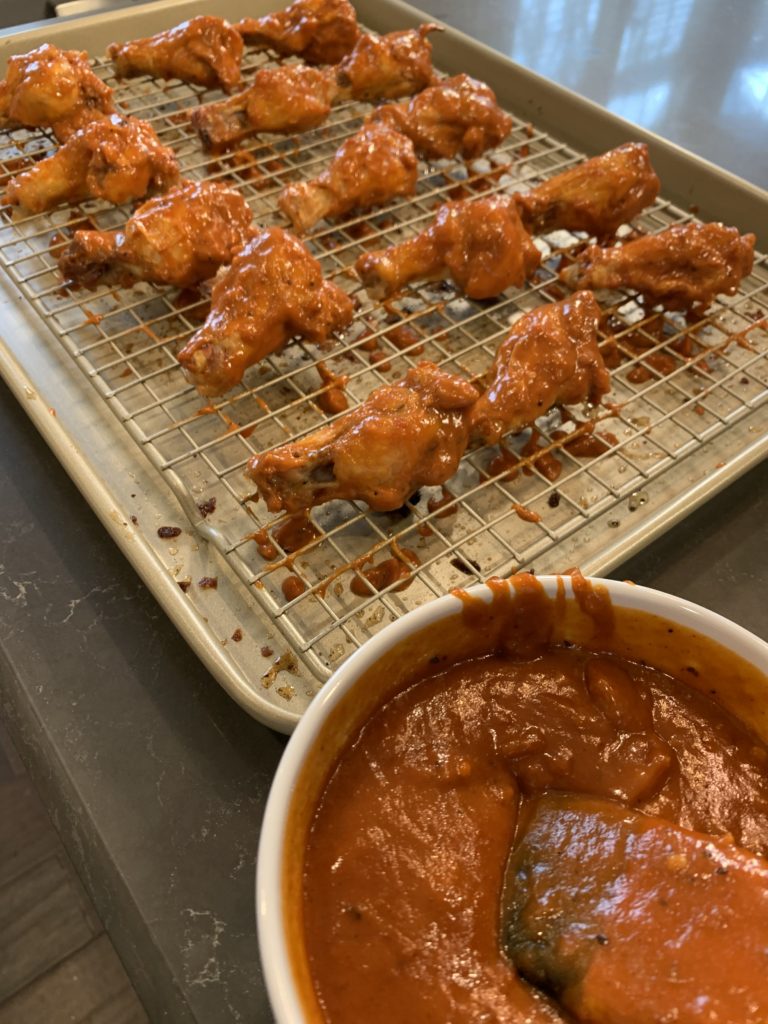 Check out the video we made with the recipe instructions! Happy National Peanut Month!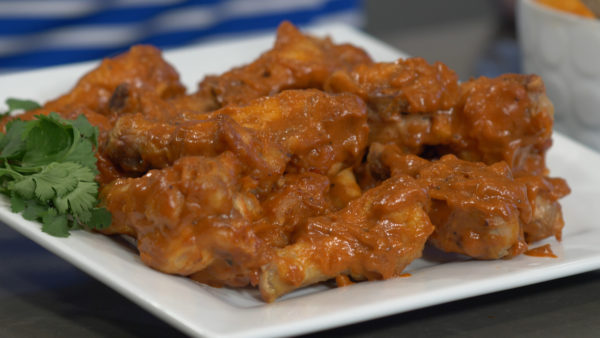 | | |
| --- | --- |
| | |
Preheat oven to 425. Spray a baking rack with cooking spray and set on top of a sheet pan. Lay out wings on the baking rack and sprinkle with a pinch of kosher salt. Bake for 40 minutes, flipping half way through. Brush Spicy Peanut BBQ Sauce on wings and enjoy!
Saute shallots and garlic in butter on medium heat until softened, about 2 minutes. Add the rest of the ingredients, stirring to combine. Let simmer on low until flavors marry.