The Final Four is officially here, and you know what that means: watch parties with delicious food! These four recipes are dubbed "Parker's Picks For the Final Four" and with good reason! They are not only crowd pleasers, but they are easy to create so that you can get back to watching the games with your crew!
Y'all have heard of Bacon Wrapped Jalapeno Poppers, right? Well, meet her sister– the juicier, brinier (maybe not hotter, LOL) but definitely more popular, once you take a bite….Bacon Wrapped (Ranch and Cheese Stuffed) Pickle Poppers.

I have notes and lists and phrases written everywhere in my world. On multiple notebooks, on the backs of envelopes, receipts, napkins, you name it, I've probably marked it with my chicken scratch. If I'm not careful, I will in fact lose it and then I'm scrounging for that balled up bev nap to remember what the hell I wanted to remember! (This is my best and worst quality– it's like ADD meets OCD!) So recently, I wrote down 2 words. TACO RANCH.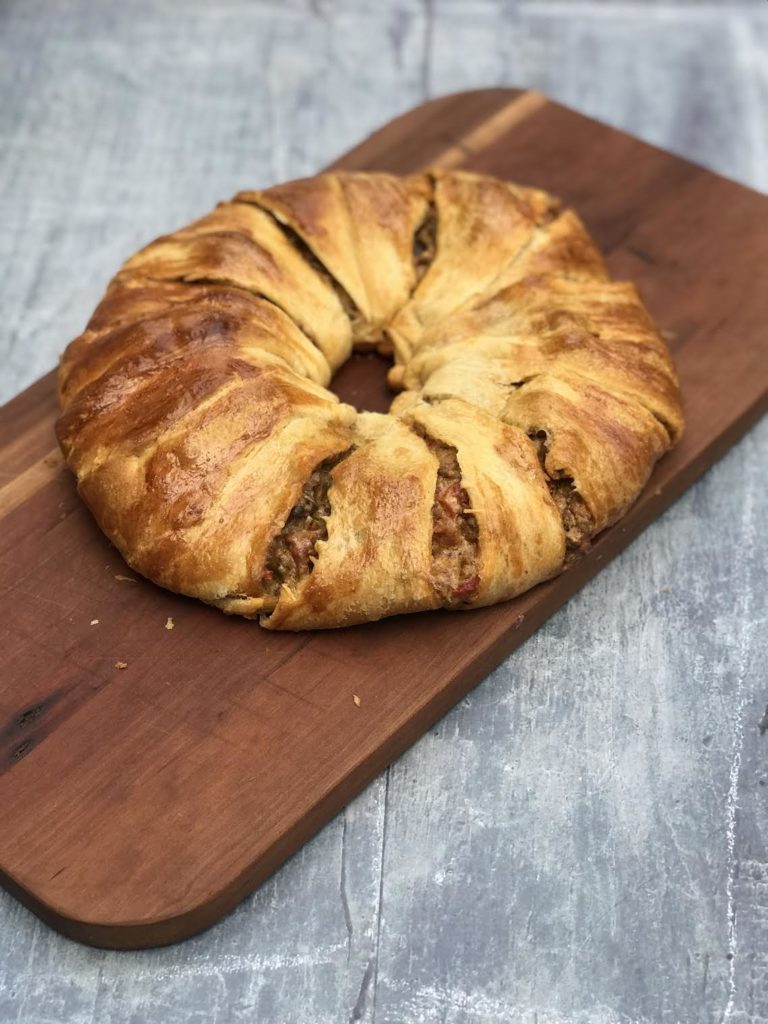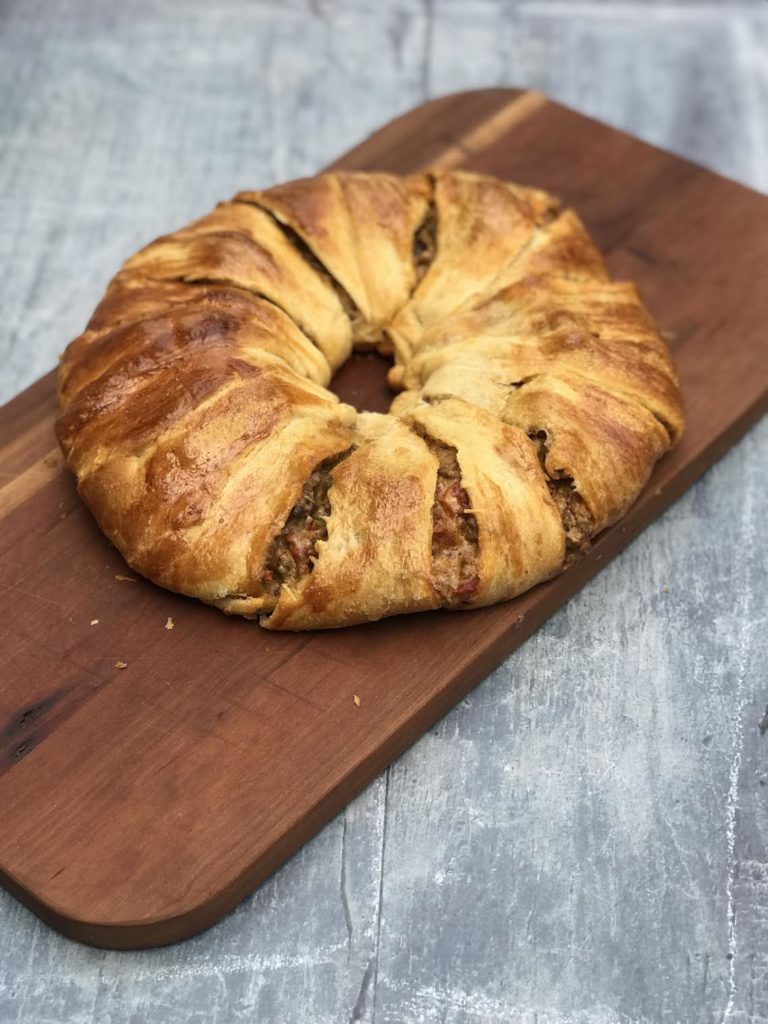 It's pretty much the perfect bite. A sweet, spicy jalapeño corn muffin topped with savory pulled pork and a crispy, sweet slaw on top to refresh the palate. Bring. It. On.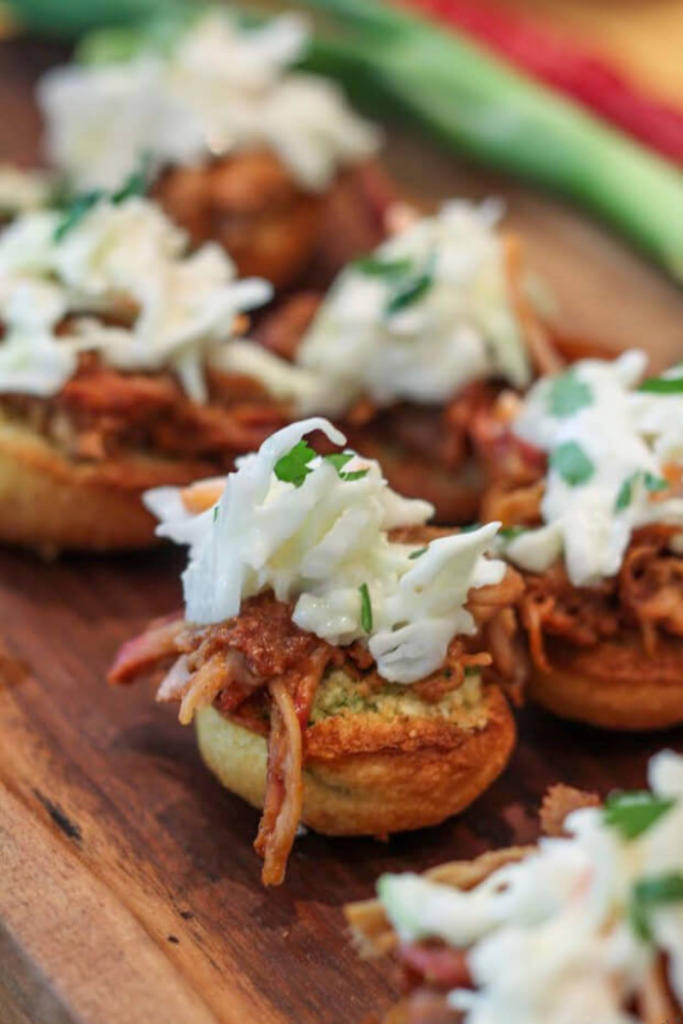 Juicy Asian meatballs with a fresh pop from Thai Basil, cilantro and hot peppers with a savory Hoisin glaze.