It's not Easter without PEEPS! Even though things might look a little different this year, you can still turn to the colorful Chicks and Bunnies to brighten spirits during these tough times. PEEPS is America's favorite Easter candy brand and they have both new and classic varieties that are sure to put a smile on your face! From the iconic Yellow Chick to new flavors such as Chocolate Pudding and PEEPS Jelly Beans – there's something "everybunny" can enjoy!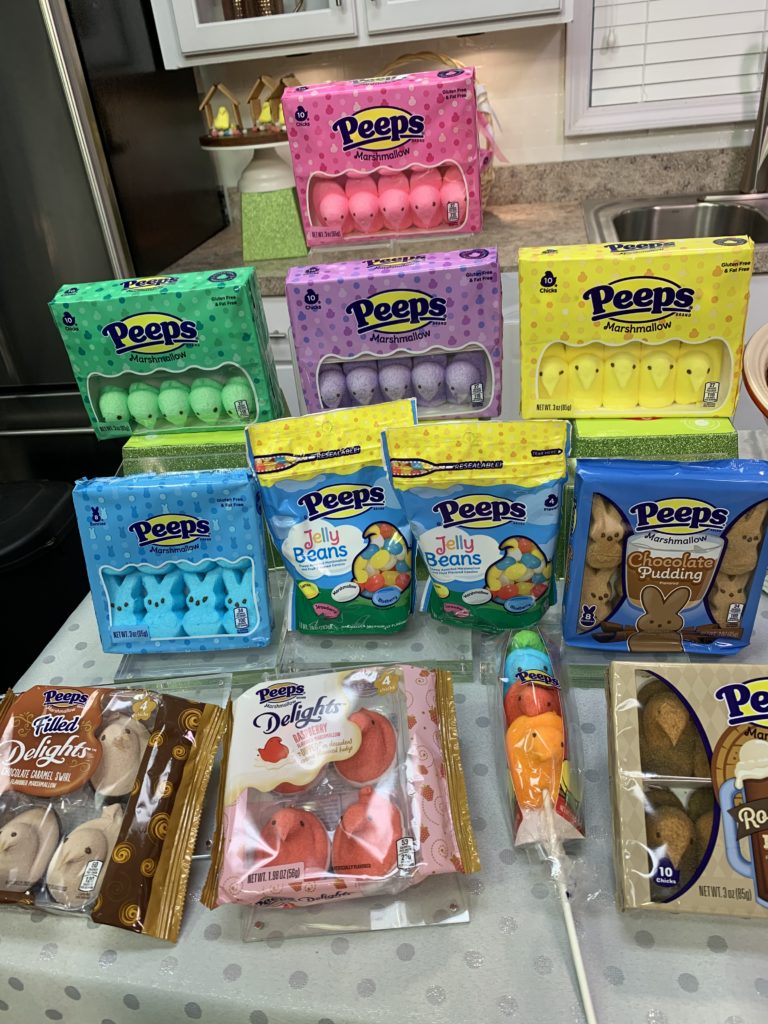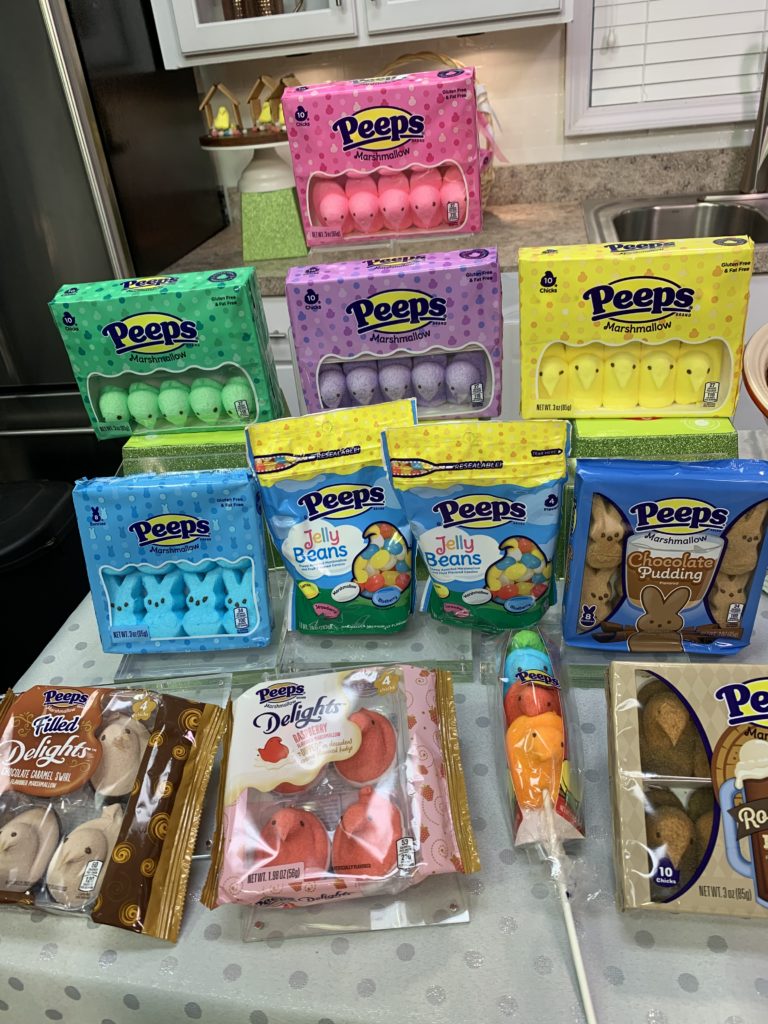 If you're looking for the perfect Easter-themed "snacktivity" to do with your kiddos, look no further. Check out these adorable graham cracker bird houses! Just a few easy steps and you have a fun, interactive, Easter treat.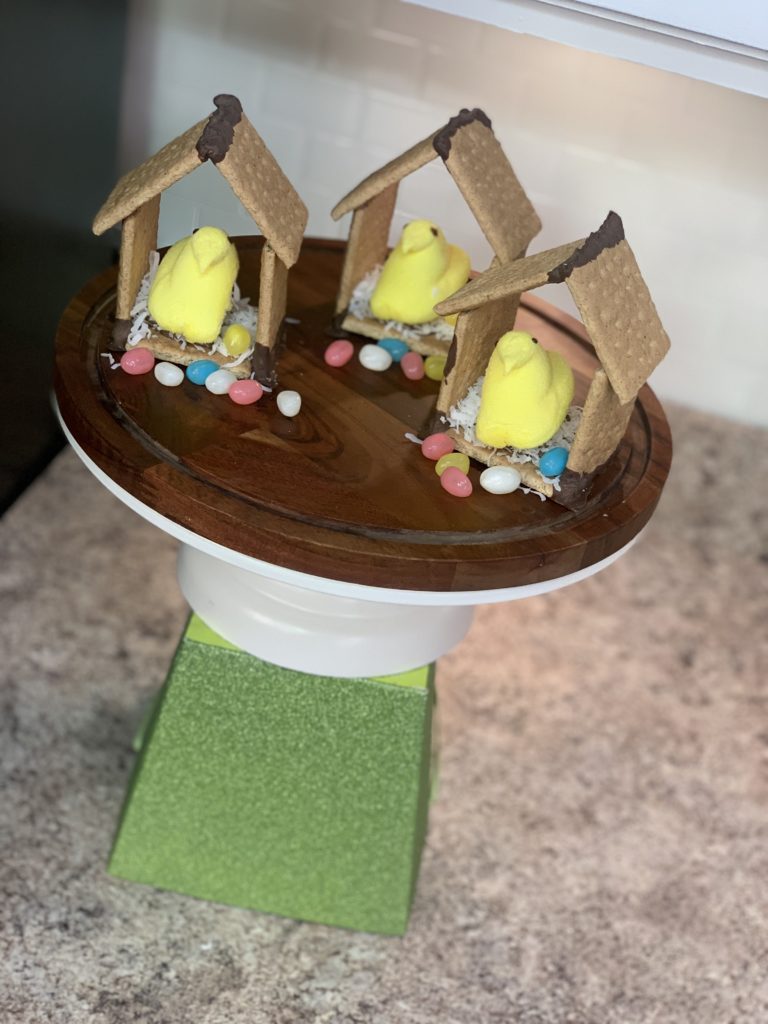 All you need are graham crackers, melted chocolate, shredded coconut, and your favorite PEEPS.
First, break the graham cracker sheets in half. Connect three of them together with melted chocolate.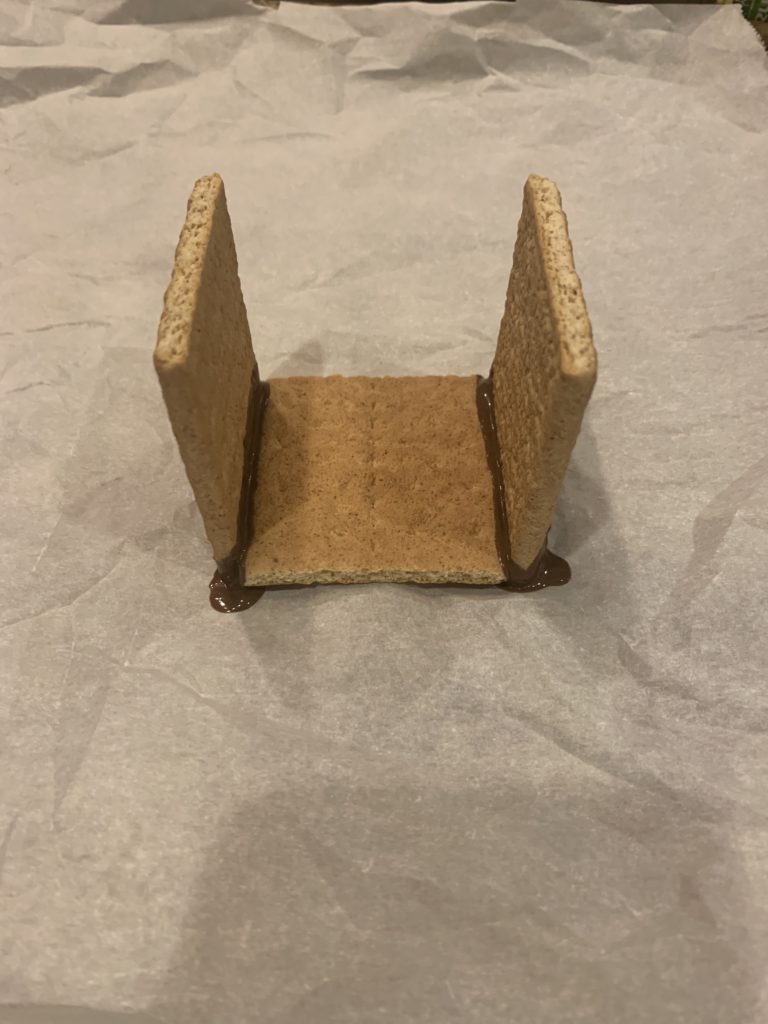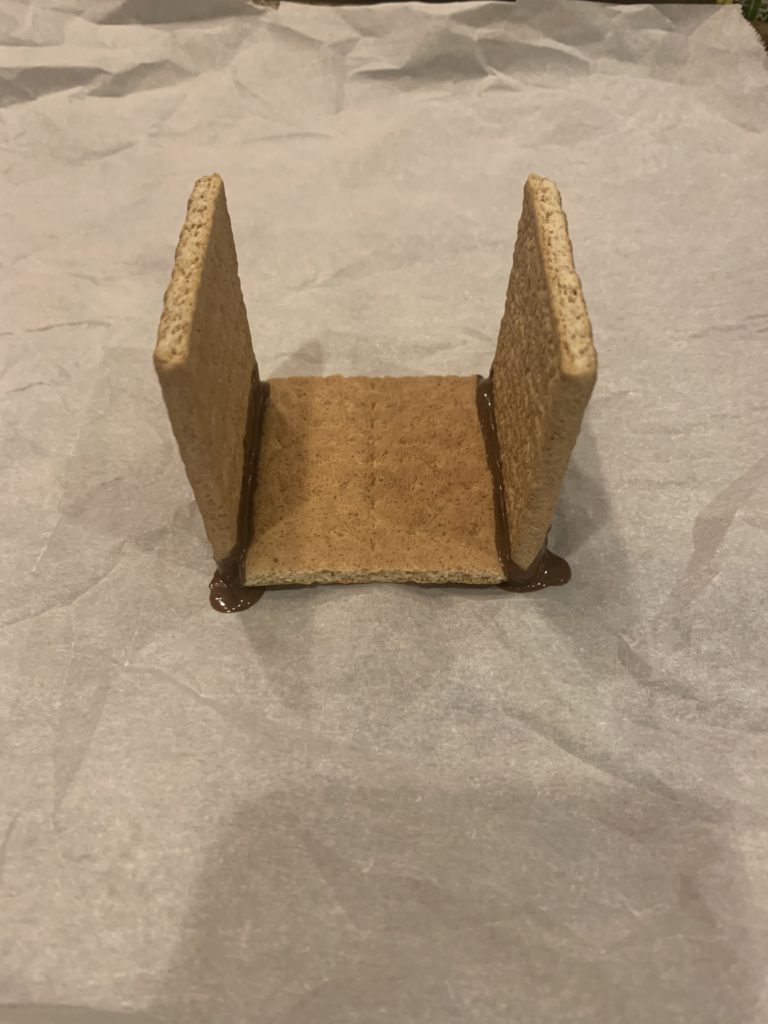 Second, connect two more graham cracker sheet halves with melted chocolate (to make the roof).
Next, put a spoonful of melted chocolate in the center of each birdhouse for the "coconut nest."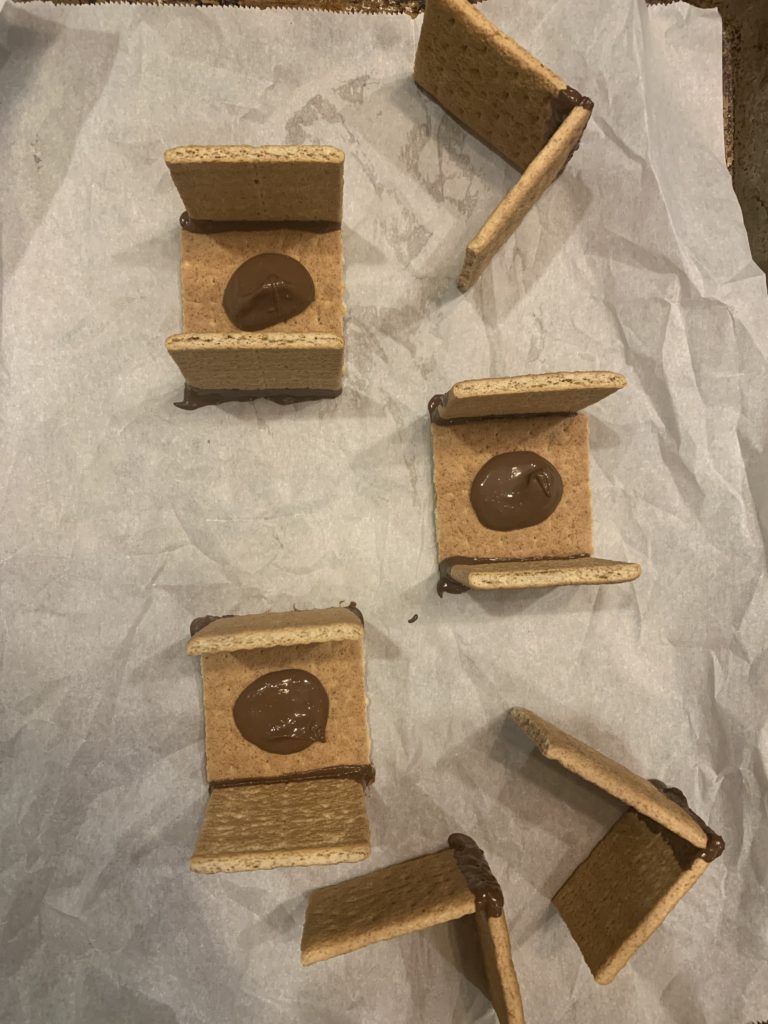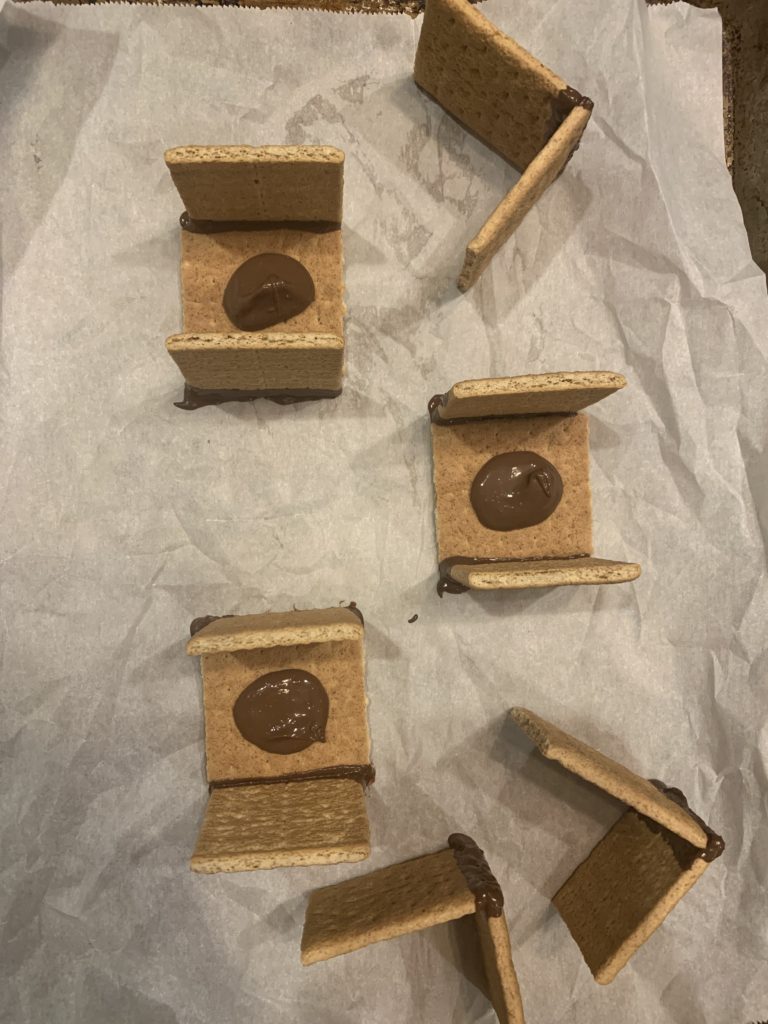 Sprinkle the chocolate spoonful with coconut. Place a PEEPS on top. Assemble the house so the roof rests on top. Sprinkle PEEPS Jelly Beans around the display like little birds eggs for an extra pop of color.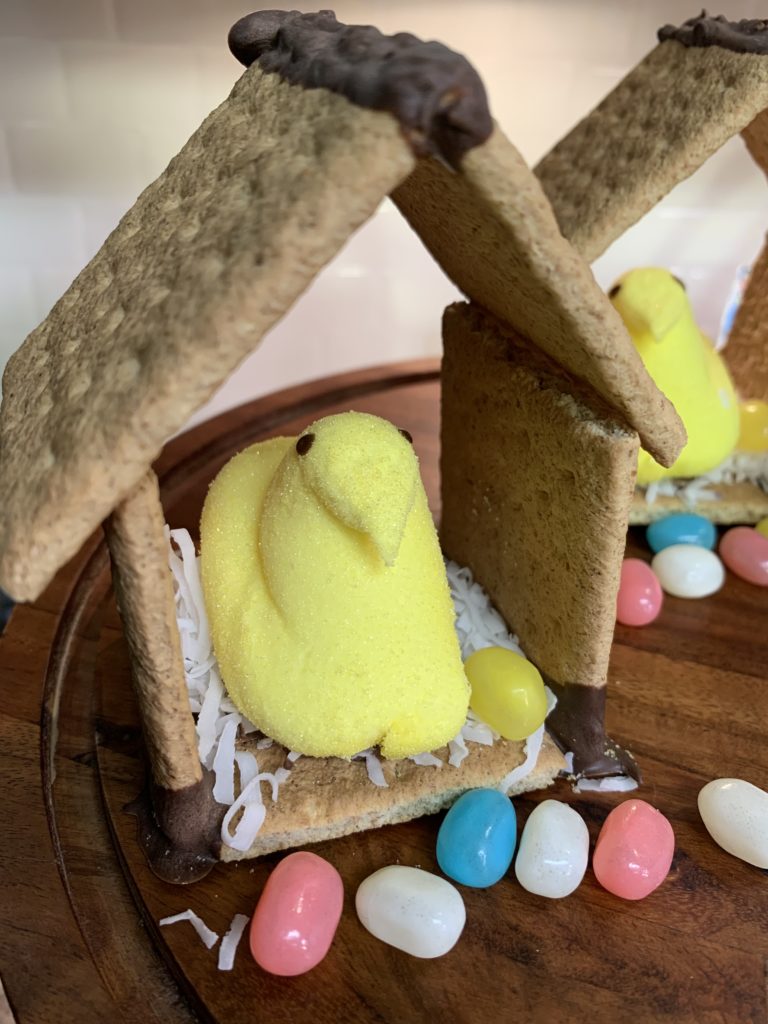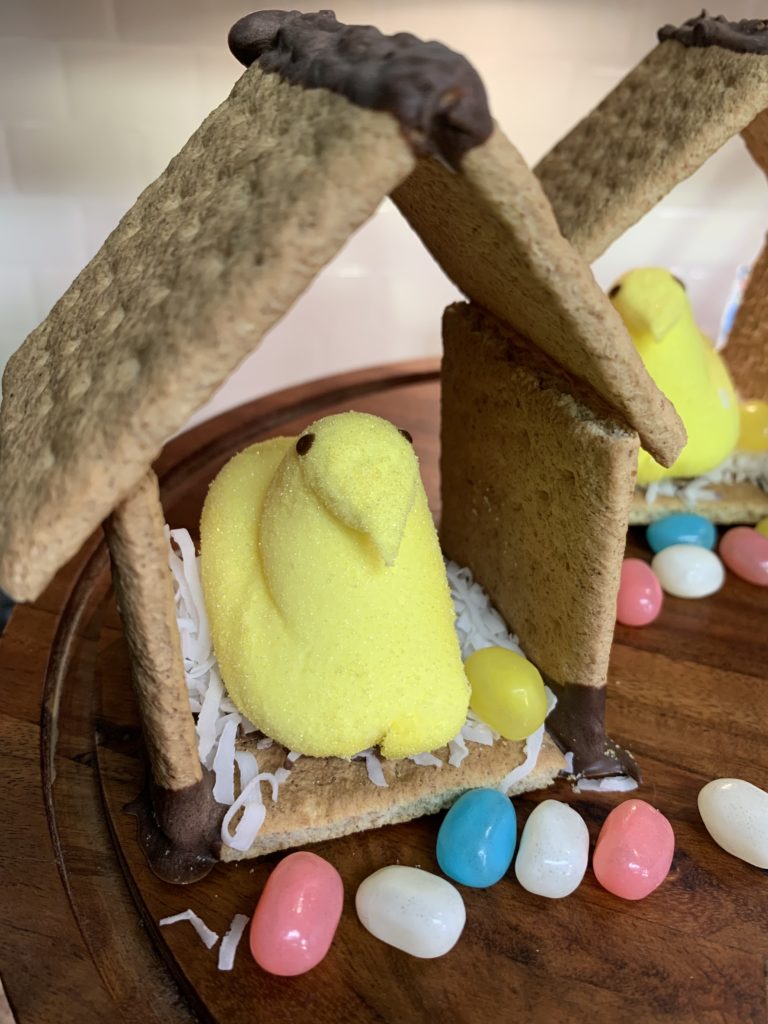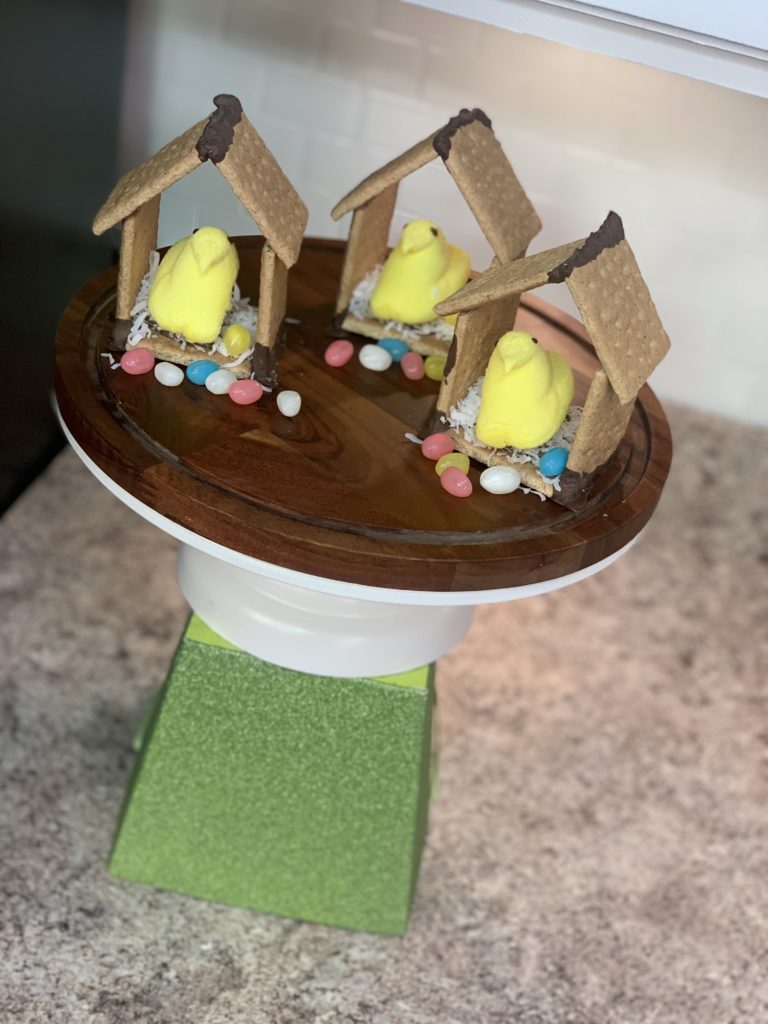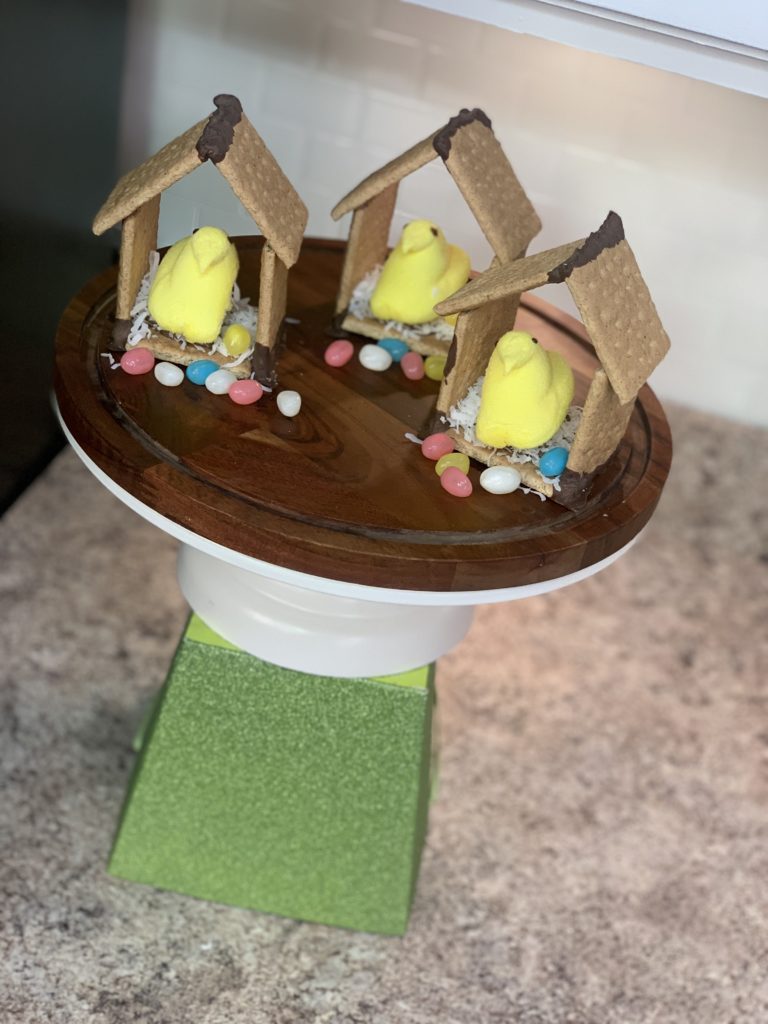 There you have it! The perfect Easter "snacktivity" that makes the most delicious treat. There are so many ways families can express their PEEPSONALITY this Easter! Head to PEEPSBrand.com to check out entertaining recipes and crafts to keep kids busy.