Happy National Bacon Lover's Day!! It's the Bacon Babe here and you know I couldn't let today pass without sharing some of my all time favorite bacon recipes. These are so good, you'll want to call in sick to work to stay at home and make them.
I'm sharing one of my all-time favorite, slam dunk bacon recipes that is the ultimate crowd pleaser.  Think date night meal, entertaining with friends and even tailgating.  You can slice that bad boy up and throw it onto sliders.  Winning!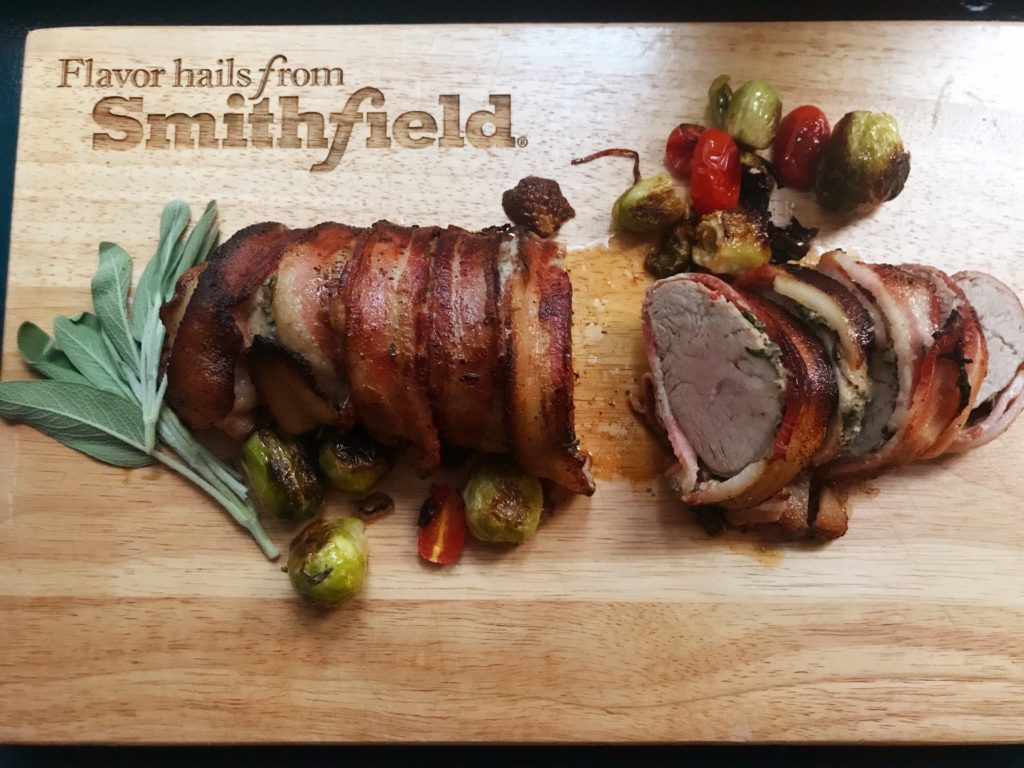 Bacon Babe here with a must make recipe:  This is pretty much the perfect bite — you've got sweet, you've got savory, you've got spicy, you've got a winner!  Once again, inspiration comes from Toro Bravo, my favorite cookbook…this would make a phenomenal gift for any of your foodie friends and family.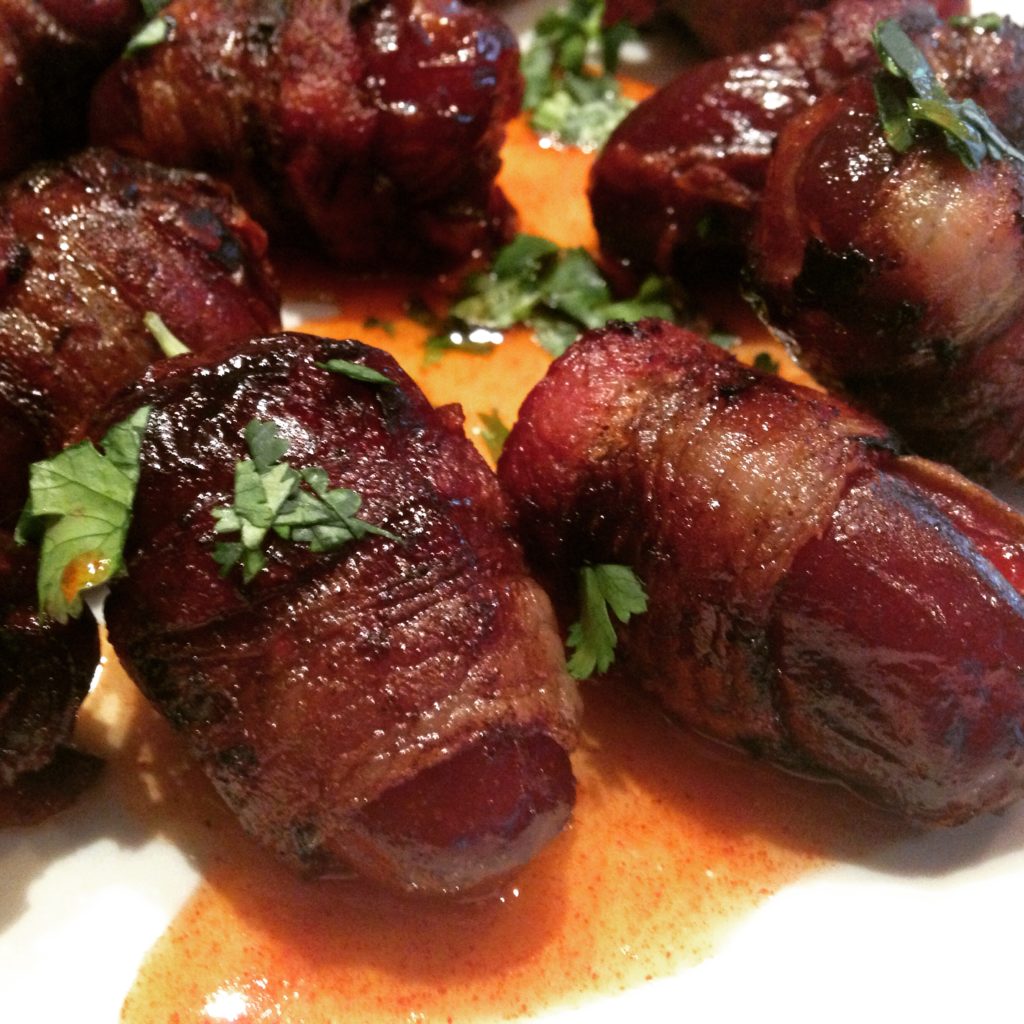 There's something about using the word smothered in the same sentence as bacon and cheese that just really gets me going….I mean, look at that melty delish.  It's Level 10, Y'all.  And it's totally low carb perfection.  The mayo layer in this recipe isn't totally necessary, but it just makes it even creamier and gooey-er.  Do it.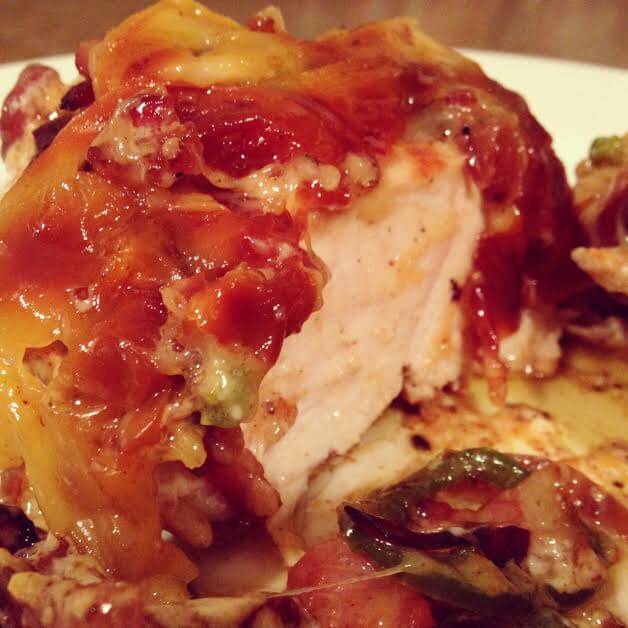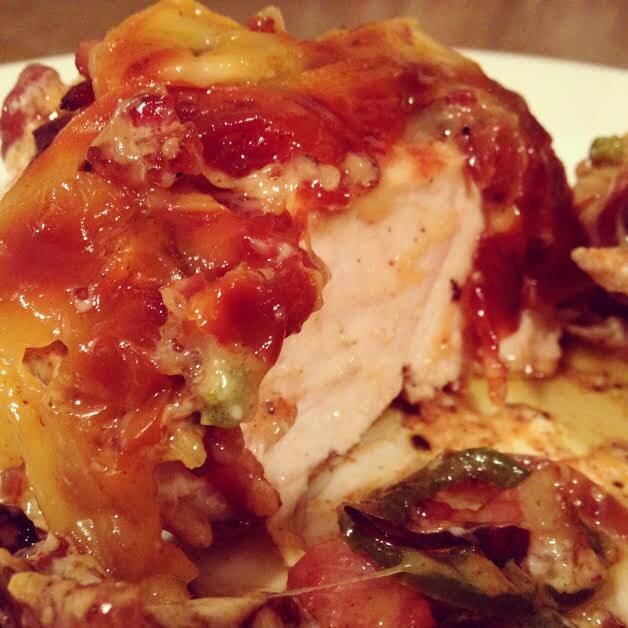 Y'all have heard of Bacon Wrapped Jalapeno Poppers, right?  Well, meet her sister– the juicier, brinier (maybe not hotter, LOL) but definitely more popular, once you take a bite….Bacon Wrapped (Ranch and Cheese Stuffed) Pickle Poppers.