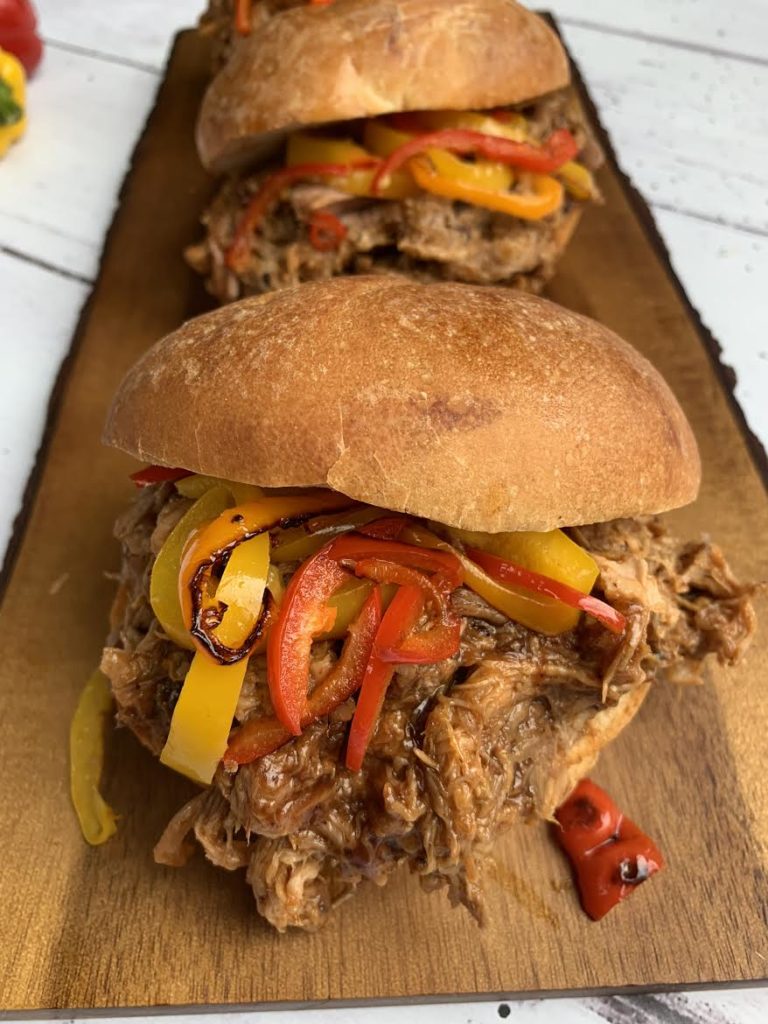 Anyone else feeling the post-holiday blues? I haven't been able to shake the gloom since we got back to Atlanta just before New Year's.  It's nothing specific, just an overall sense of blah that's been hanging over my head like the rain clouds that have been lingering in Georgia for weeks.  But, what goes better with the blues, you ask?  BBQ.  Specifically, Root Beer Pulled Pork Butt BBQ.  Oh yes.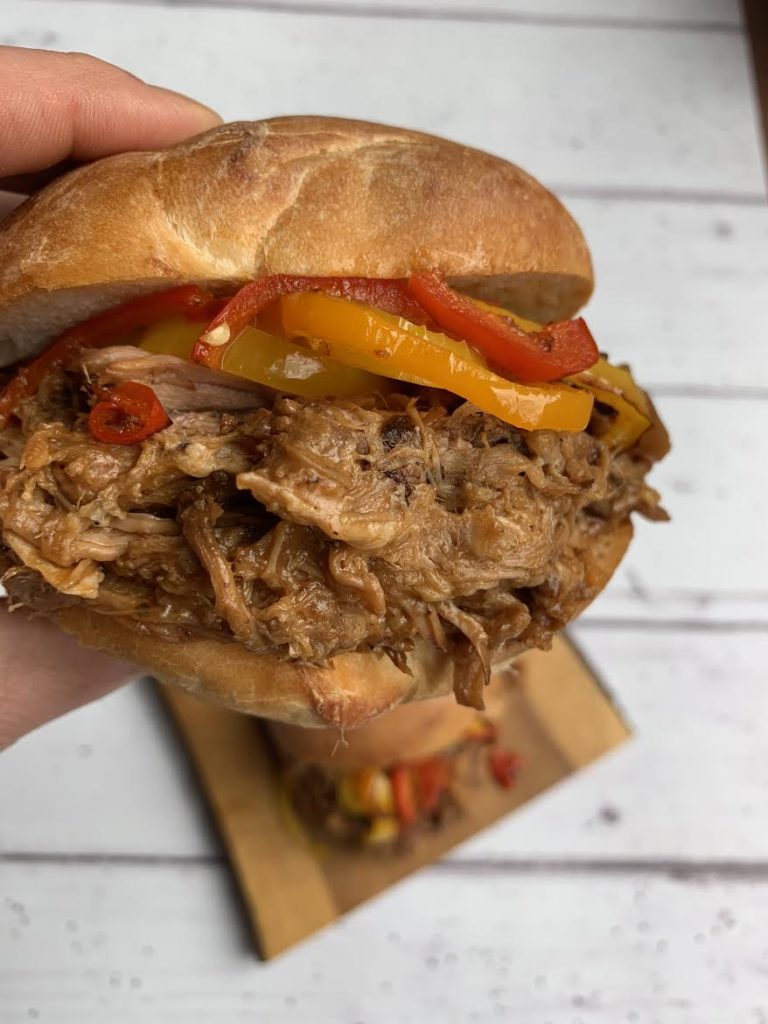 Just look at that juicy, tender butt! Pork butt, in my experience, is the best cut of pork for BBQ because it's so fatty and it soaks up the flavor of whatever you cook it with.  When a friend of mine from high school suggested throwing it in a crockpot with some Root Beer, I was doubtful.  How could soda tenderize pork?  How would it wrap it in flavor?  Well folks, I put it to the test and it is sublime.  And so easy!
For this recipe, I used an 8 1/2 pound pork butt (yes, cue Sir Mix-a-Lot!) and used 3 sodas, so use one can of soda for every 3 pounds of pork or so.  I also experimented with Dr. Pepper and that's fabulous too!
When you first put the pork butt in the crock pot, make sure you lay it down with the fat side up, then pour the soda in.  I sliced some onions and put them in there too.  Then, throw it on low and head to bed.  The next morning, you will wake up to a heavenly smell of caramelized pork wafting up to your room….
It doesn't look super pretty when you take the top off, but just wait, my friends!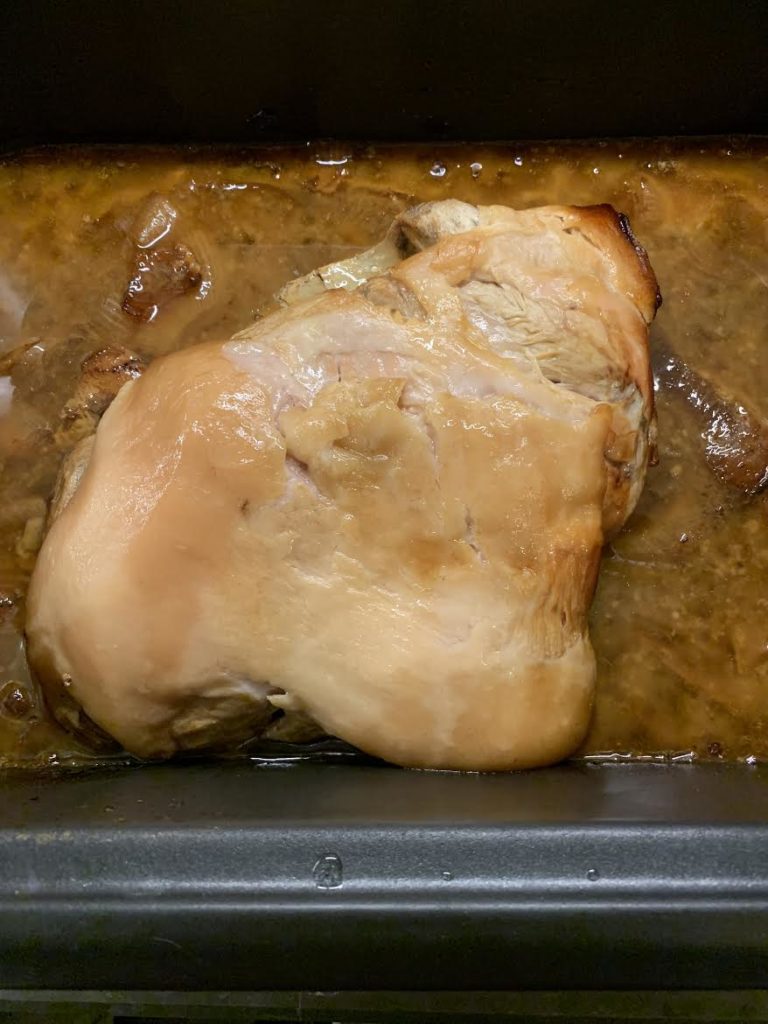 Drain all but about a cup of that liquid and then shred with a fork.  Then, pour in your favorite BBQ sauce.  I like doing a combo of BBQ sauce, Sriracha and honey, for the perfect combination of savory, spicy and sweet. '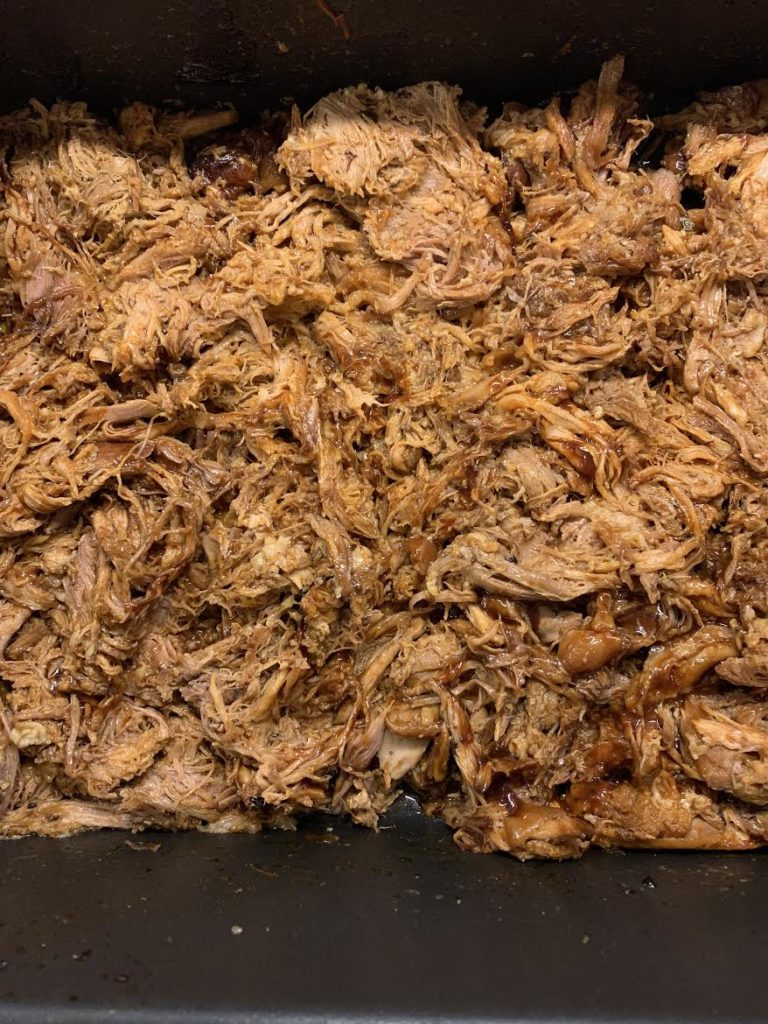 I sauteed some sweet peppers, added in caramelized onions and it was sublime!  It's great for a quick weeknight meal or to serve to friends watching football…. #winning.   And, I think the blues are lifting– now that I'm lifting up that sammy to my face!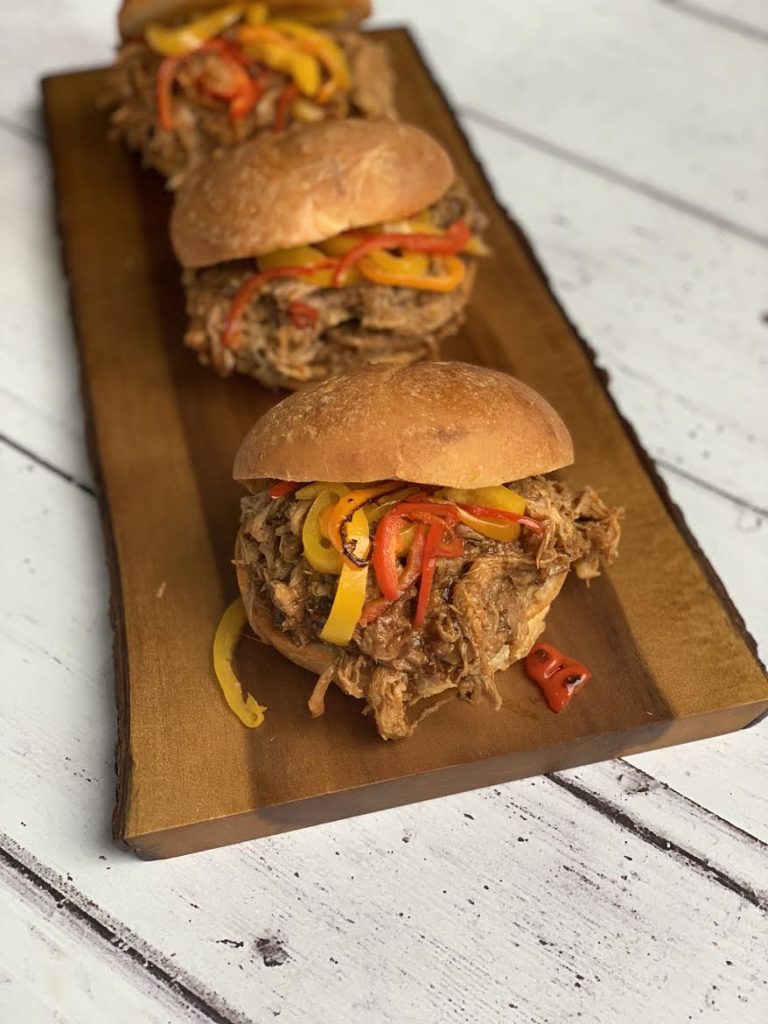 Check out some of my other game day favorites like these Asian Meatball Sliders with a Hoisin Glaze and my award winning Chocolate Chipotle Chili.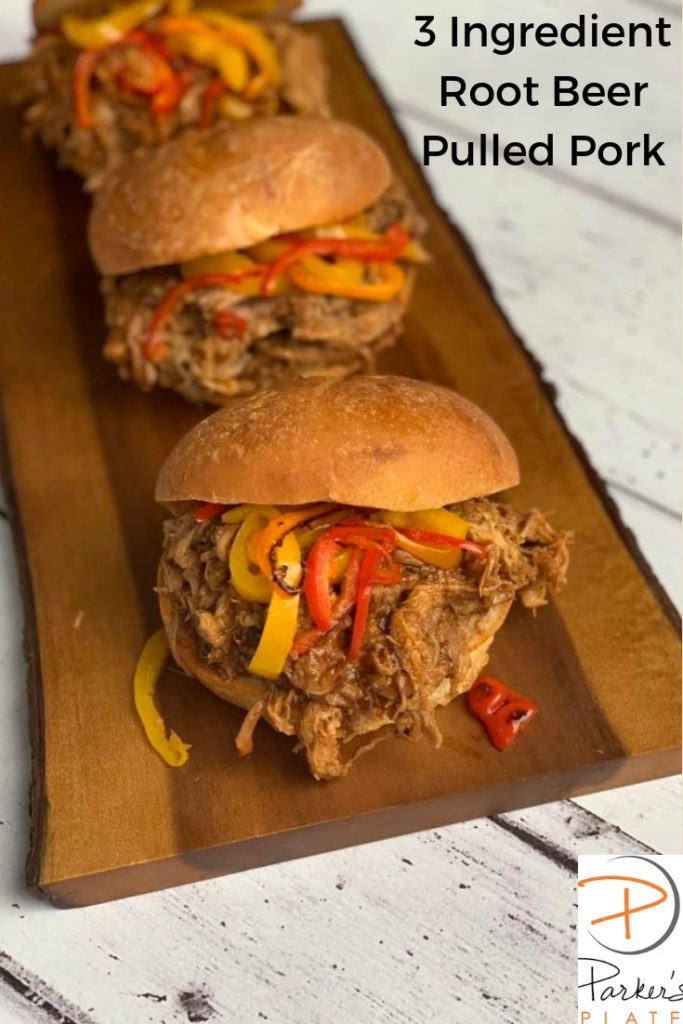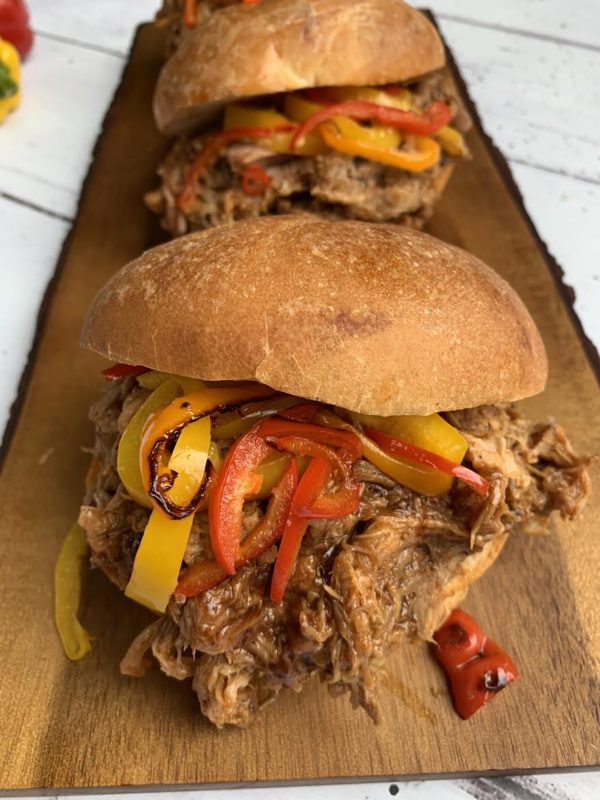 1

8 pound

pork butt

3

bottle of root beer

1

onion sliced

BBQ sauce
1

8 pound

pork butt

3

bottle of root beer

1

onion sliced

BBQ sauce
Put the pork butt in a slow cooker fat side up with Root Beer or Dr. Pepper. (1 can for every 3 pounds of pork butt). Put on low and let slow cook overnight for 8 hours.

Drain all but 1 cup of liquid and shred pork with 2 forks. Add in as much BBQ sauce as you prefer or a combination of sauces. I like doing BBQ sauce, Sriracha and honey.

Serve BBQ hot on buns with sauteed onions and peppers if desired.