This is the kind of dip you want to sneak downstairs for in the middle of the night and lick right off your fingers!  It's got the smoky flavor from bacon, the earthiness of artichokes and the cheesy goodness of 2 different types of cheese– mozzarella and parmesan.  This is the kind of dip you can pop into a crock pot and take to the big game– just make sure you double the recipe, because it's going to go fast, y'all!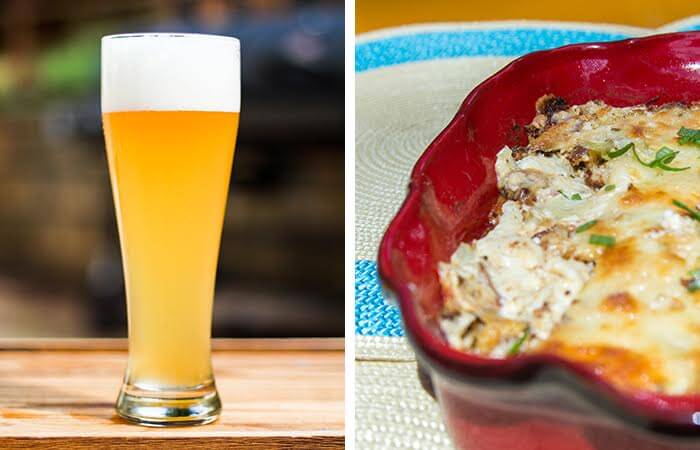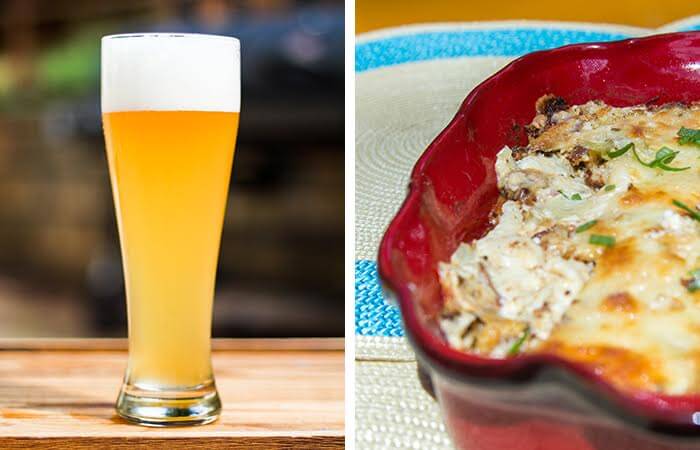 Looking for a good beer pairing?  Try a Belgian-Style Witbier.  The crisp coriander and citrus notes of a Belgian-style Witbier help cut through the richness of the cheese while letting the flavors of creamy artichoke and bacon take center stage.  This Witbier's effervescence also helps cleanse the palate with a zesty, slightly spicy touch.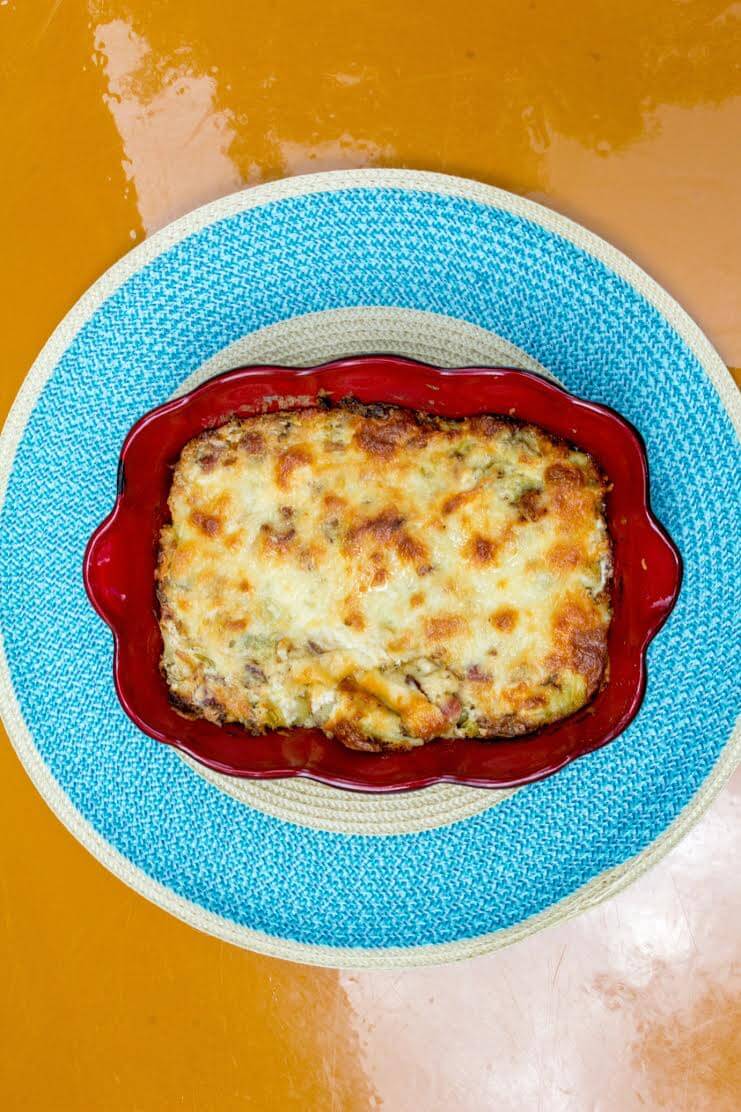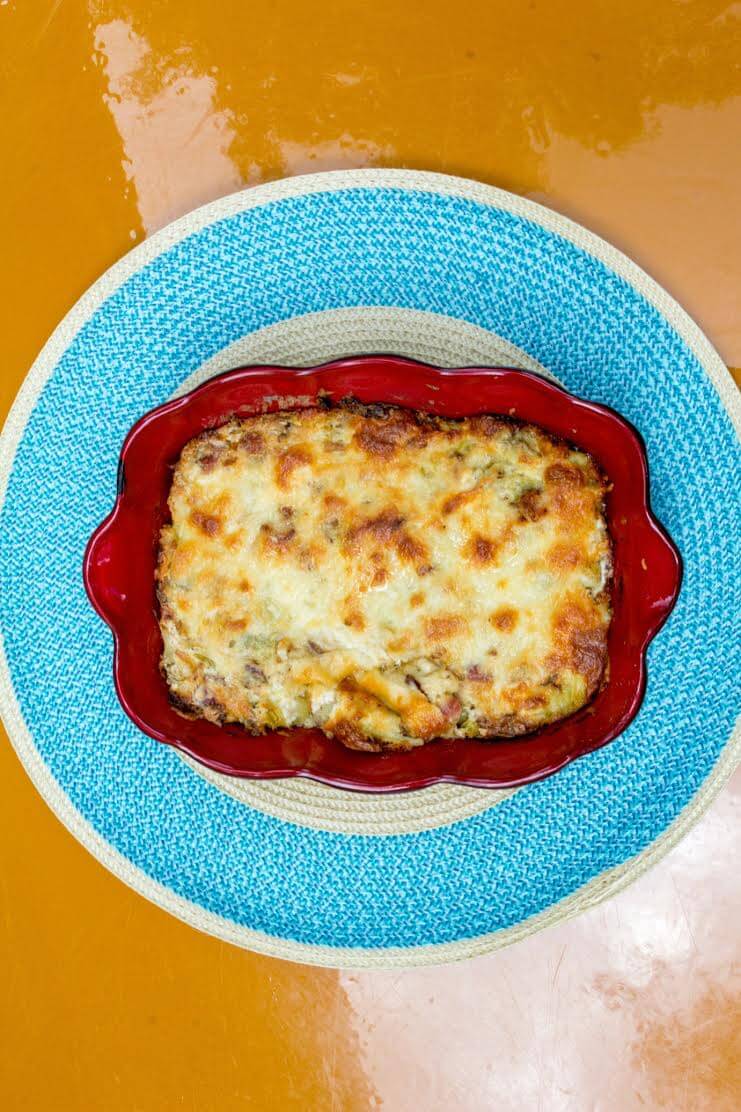 Hot Bacon and Artichoke Dip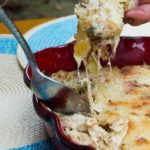 Print This
Ingredients
1/2 sweet onion

6 slices of bacon cup up

8oz full fat cream cheese

1/2 cup mayo

1 can drained artichoke hearts roughly chopped

3/4 cup mozzarella

1/3 cup grated parmesan (plus more to sprinkle on top of casserole)

dash worcestershire sauce

squeeze of lemon

1/2 tsp lemon zest
Instructions
Saute onion and bacon together until bacon is cooked through.
Combine the rest of ingredients until mixed. (Using paddle attachment on the mixer is easiest).
Spoon into a casserole dish and top with extra parmesan.
Bake at 375 for 20-25 minutes until lightly browned on top.
Serve immediately or put into a crock pot to keep warm on game day.