We're at the tail end of September here in Hotlanta, and it's still just….HOT.  Coming off my Mexican vacae where the tequila was flowing like agua, I was inspired to create a marg that was equal parts refreshing but not overly sweet. I am not a fan of those pre-made Margarita mixes that taste fake and super saccharine.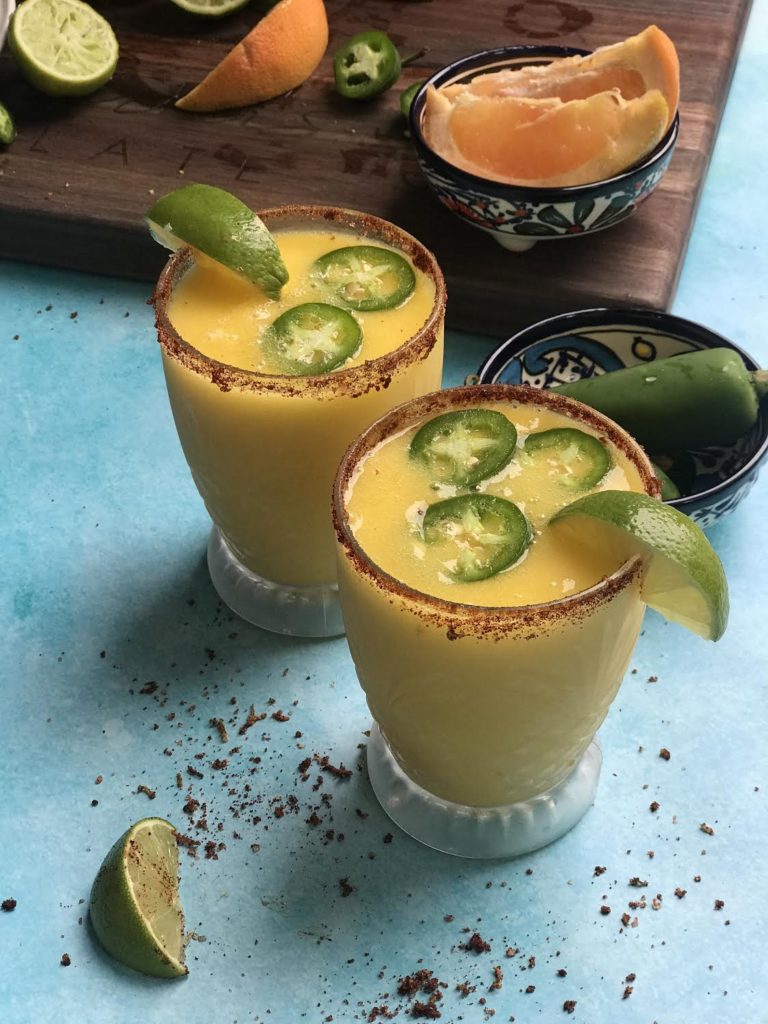 On the other hand, I'm also not stoked about trying to make some simple syrup and infuse it with limes and mangos and get all "Craft Cocktail" on you, cuz who has time for that?!  Instead, this is a combo of my favorite 2 drinks– the classic margarita and my low carb go-to: Vodka, soda water, splash of grapefruit juice and lime.  Then, we crank it up a notch with the addition of fresh jalapeño and a kick of chili powder on the rim.  This Spicy Indian Summer Mango-Rita will carry you right into sweater weather with a little caliente on the side!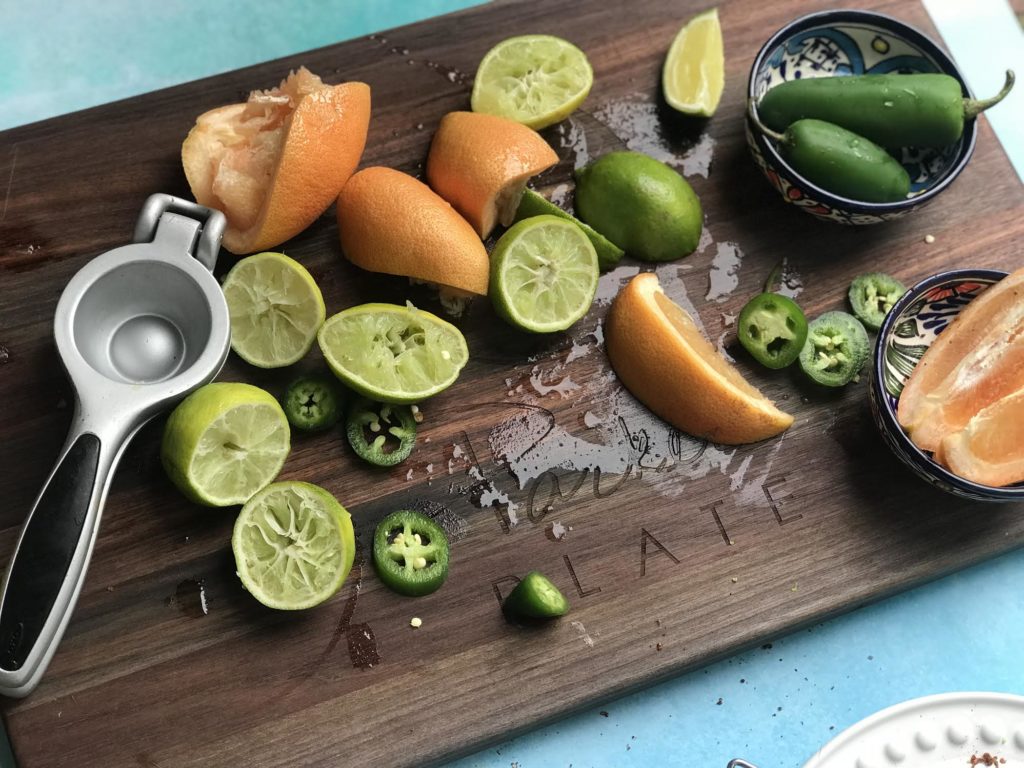 Instead of a traditional salted rim, I added some sugar and chili powder to give un poco spicy, salty, sweet flavor.  The combo of fresh lime and fresh grapefruit juice offsets the sweet mango nicely.  Do NOT use lime juice out of a bottle or one of those plastic green fake lime things.  Seriously, it's no bueno. Fresh, fresh, fresh, amigos!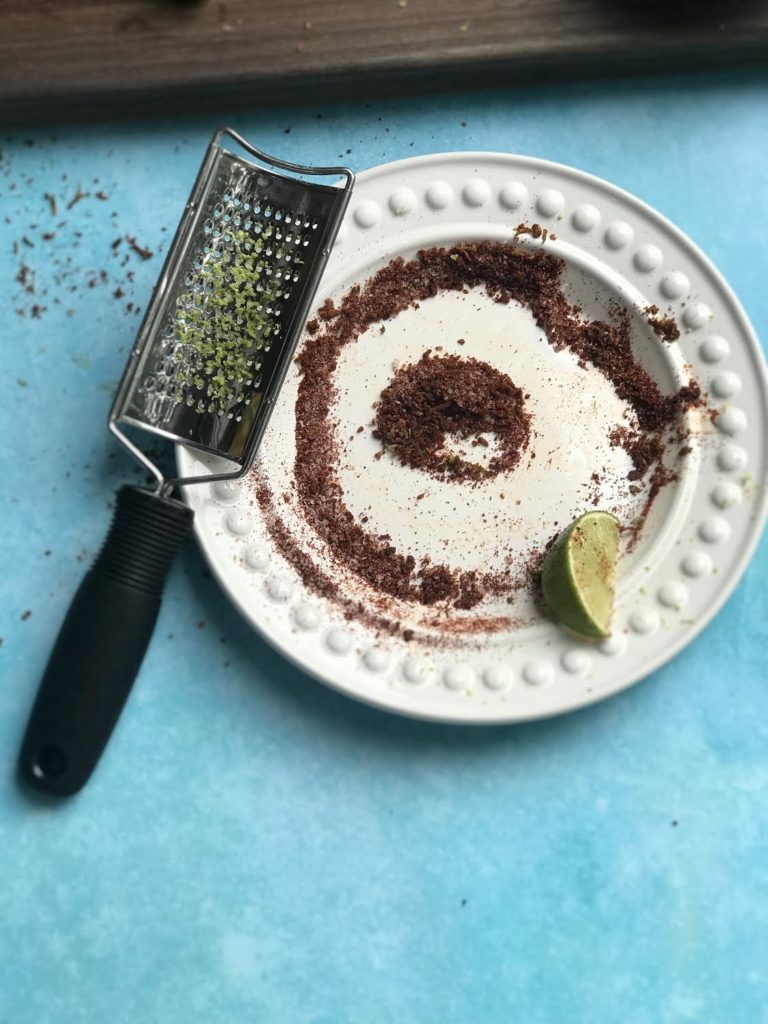 And if you really want to get Loco, try setting the shot of tequila on fire first, like they did in Puerto Vallarta for my brother on his bday.  Actually, don't try this at home….the flaming tequila, that is! DO try the margarita, though.  Speaking of which, who's on blender??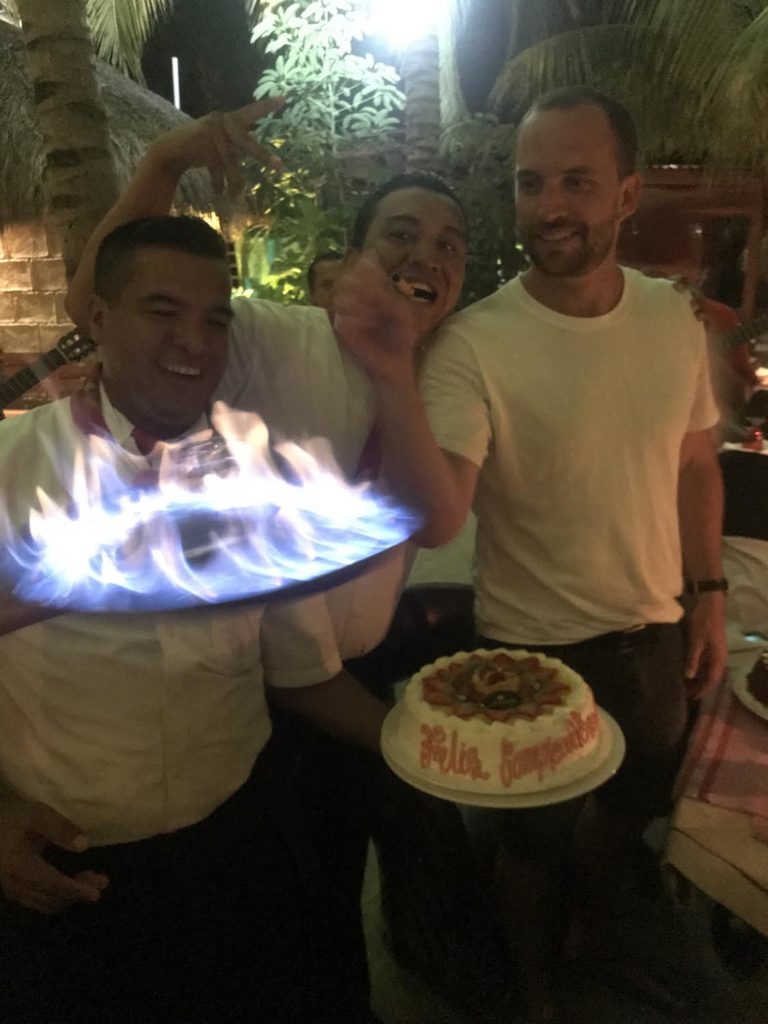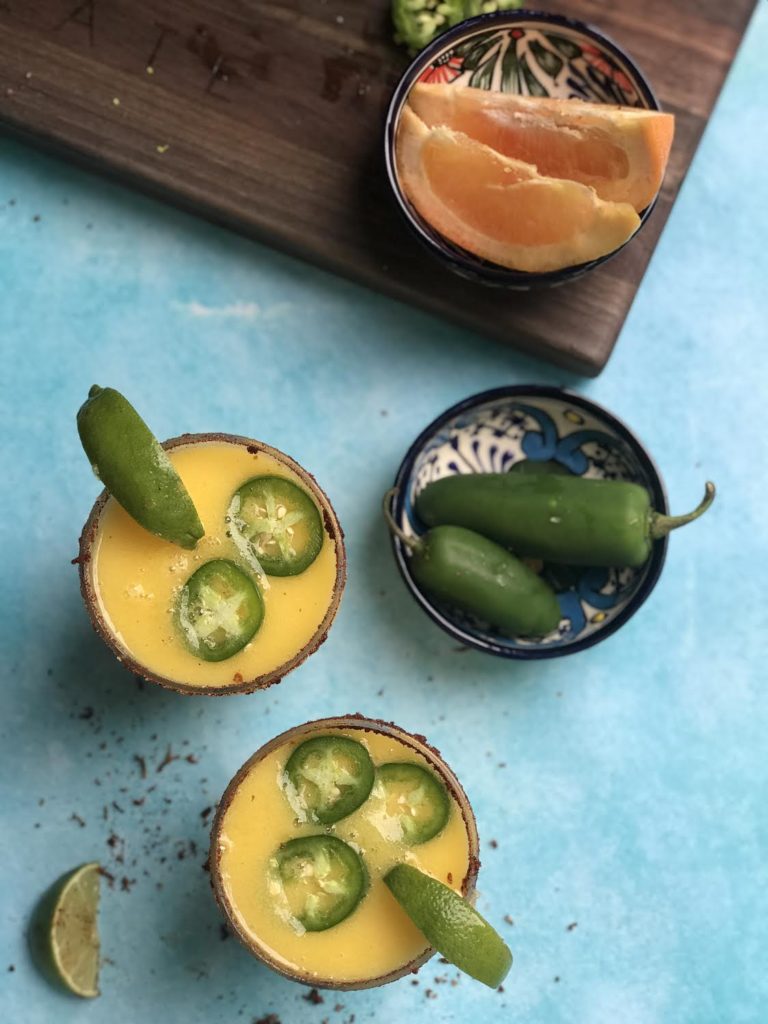 There is no Nutrition Label for this recipe yet.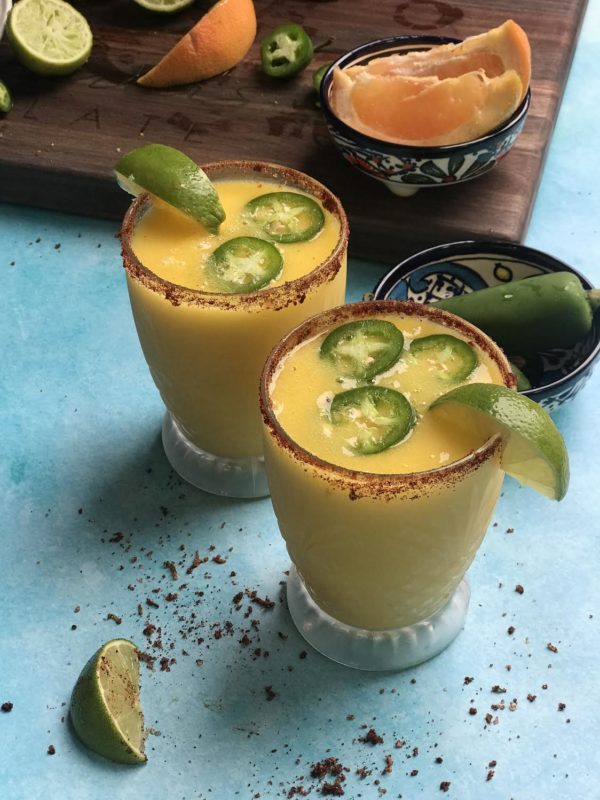 | | |
| --- | --- |
| | |
For the chili salted rim, combine lime zest with thick kosher salt, chili powder and sugar on a plate. Use lime wedges to moisten the rim of 2 glasses with and dip in the spice mixture.

Puree the tequila, orange liqueur, lime juice, grapefruit juice, frozen mango and ice in a blender until smooth. Pour into the prepared glasses and garnish with lime wedges, sliced jalapenos and fresh grapefruit.