You know Parker's Plate has runneth over when you haven't heard from me since the Uncle Sam's Revenge Cocktail.  *Burp.   Culinary Goddess, Goddess of Gluttony, rather, has been eating her way through the last month and I'm currently busting out of my apron.  Lawd.  I can usually get away with indulging while traveling and not piling on the pounds because I stick to my cardinal rule:  Low carbs, higher fat and some moving about (note that doesn't actually imply exercising!) each day.  Well, there was that Taco Bell incident involving a drive-thru at 11:30pm in Jacksonville,  and more than a few Chick-Fil-A fries that I added to the grilled nugget order on my road trip back to Atlanta….
Fast forward a month and the scale is not looking super bueno.  12 pounds, people.  What. The. Chunk.  I don't even want to discuss the Cinco de Mayo Food Fest.  I'll let the below photo speak for itself. *face plant into a big bowl of queso.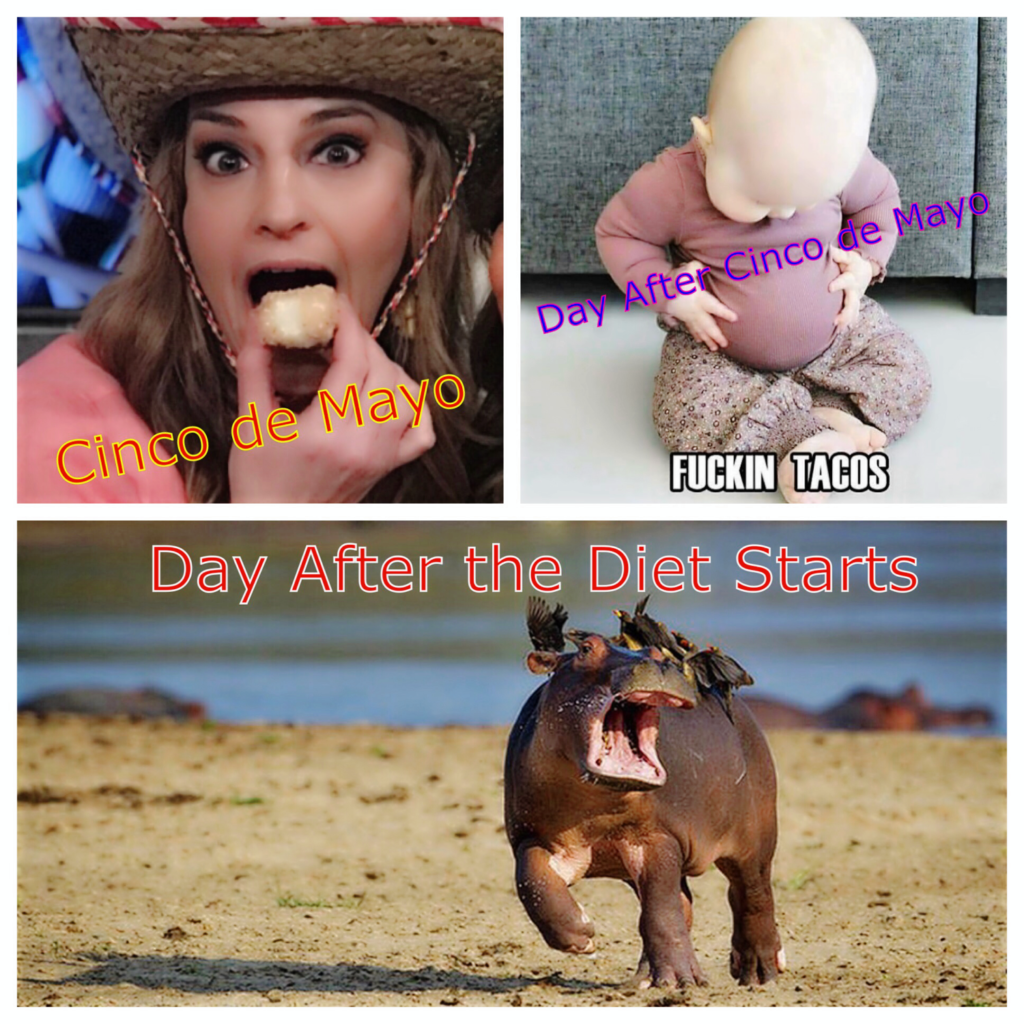 The good news is that I'm newly inspired to get myself in check, and into a fancy gown.  The Parker's Plate team was nominated for an Emmy, y'all!  Whoo hoo!!!  I produced a very sweet story about a 3 generation Georgia Peanut Farm family and it got the ultimate  nod for an Emmy nom.  Yay!  Now, back to the gown.  I've got a little over a month to drop some of that garbage weight and get back to my svelte, Goddess self.
So, inspired by a new healthy vibe to get back on track….I digress.  Let's not kid anyone here.  It's sheer vanity, people.  I want to look damn good on that red carpet with my hunky man (who will be sporting a tux, by the way, possibly for the first time ever! )  Here's an easy chicken dish that has all of the flavor and none of the bad stuff that lurks in drive-thru paper bags, I promise!
The secret is the chimichurri like sauce that just screams fresh and delish.  Make sure you save that 1/4 cup of sauce to slather on the thighs later.  Personally, I like to cook the thighs in the frying pan and add the sauce later, but this particular recipe calls for baking at 400 for about 45 minutes.  You can cook them either way– the frying pan just adds a little more crispiness to the mix, which I always prefer.
So, stay tuned for more "Goddess needs to fit her butt in a gown" type recipes over the next few weeks.  And I promise to cut back on the wine too.  Well, I promise I'll try…..

Goddess Chicken with Cilantro Lime Dressing
Prep time:
Cook time:
Total time:
Chicken Thighs slathered with a Cilantro Lime Dressing and Pineapple Salsa
Ingredients
For the chicken marinade
4 bone in chicken thighs
1 cup fresh cilantro
½ cup Italian parsley
1 fresh jalapeno, seeds removed (for less heat, use just ½)
2 Tb honey
3 fresh garlic cloves
2 Tb red onion
¼ cup olive oil
1 tsp kosher salt plus more to taste
½ tsp ground pepper
juice of 1 lime
For the Pineapple Salsa
1 cup diced pineapple
2 Tb red diced red onion
1 chopped jalapeno
¼ cup fresh cilantro
juice from ½ lime
kosher salt to taste
Instructions
For the chicken
Pre-heat oven to 400 degrees
Combine all ingredients (except for chicken!) in a food processor.
Set aside ¼ cup of marinade.
Soak chicken in the rest and refrigerate for at least 30 minutes, up to 4 hours.
Remove chicken from marinade, shake off excess and put in a baking dish with a drizzle of olive oil.
Bake for 45 minutes.
Top with extra cilantro lime dressing and pineapple salsa.
For the salsa
Combine ingredients and keep refrigerated until ready to serve.