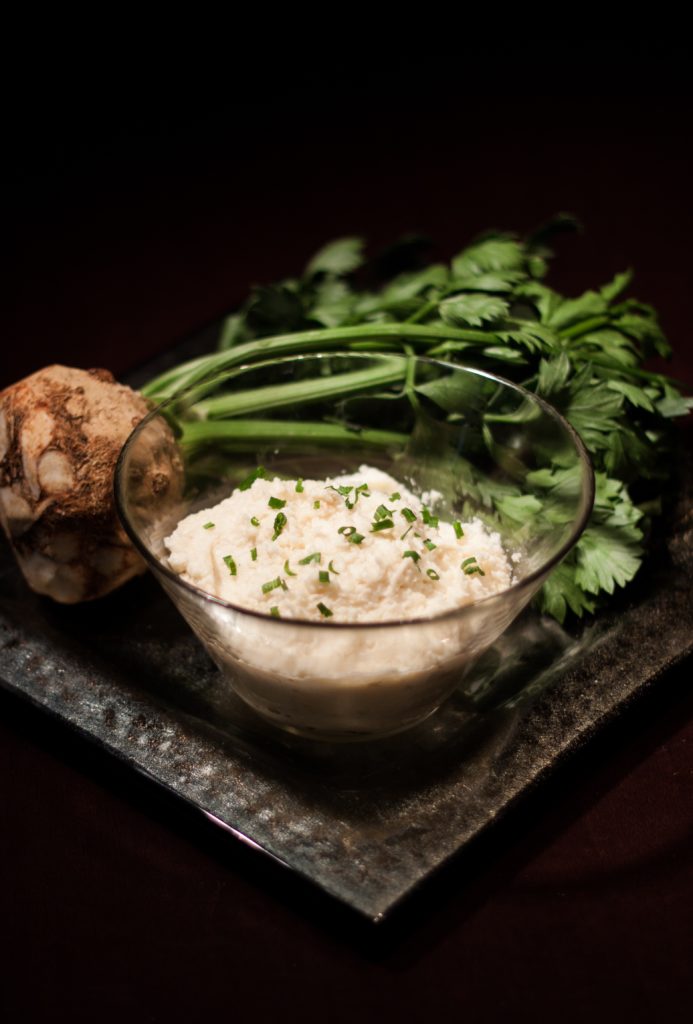 You guys, I'm so over cauliflower.  Cauliflower crust, cauliflower rice, cauliflower mash.  It still tastes like freaking CAULIFLOWER.  Do I make it?  Yes.  Do I have a delicious recipe for Paleo Cauliflower Fried Rice?  Indeed I do.  But when it comes to the best imitator of creamy, luscious mashed potatoes, celery root is the must-make!  It's better than cauliflower from both a texture (creamier, less crunchy) and from a flavor (less cauliflower-y) perspective.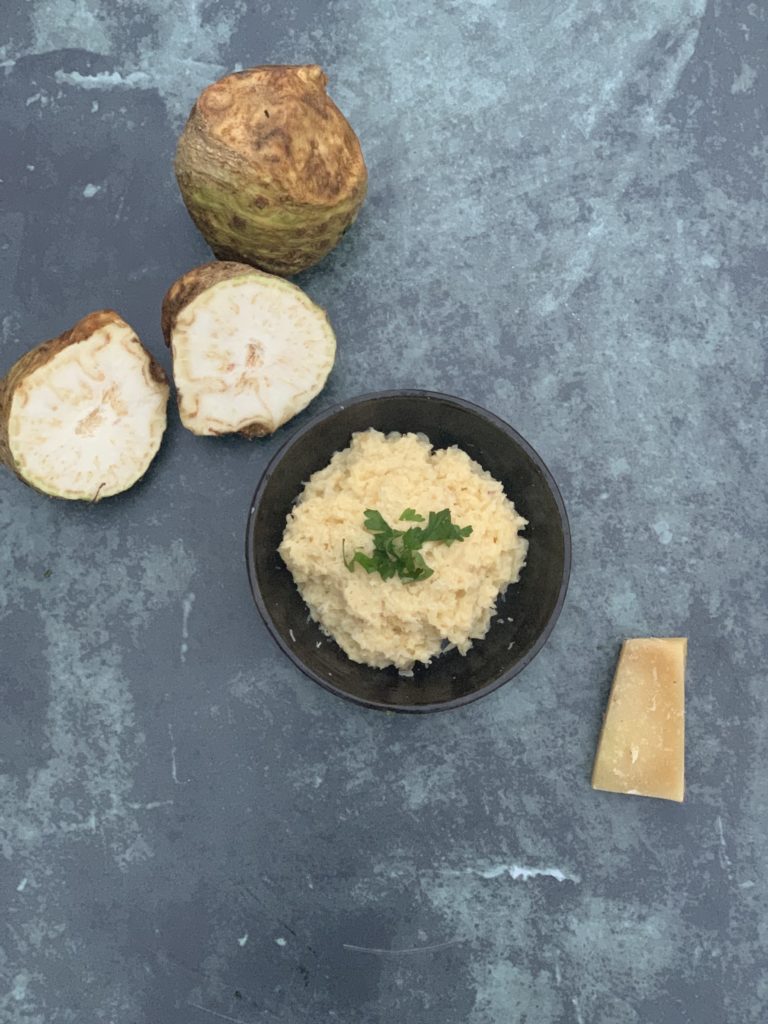 In fact, when you peel a celery root, you'll notice that the appearance and texture is WAY MORE LIKE A POTATO! And instead of ricing it in a food processor, you do all of the tater techniques….boil and mash, grate and shred (oh, hi there Hashbrowns!)  Add in some grass fed butter and a bit of cream.  You'll never go back to Cauliflower again.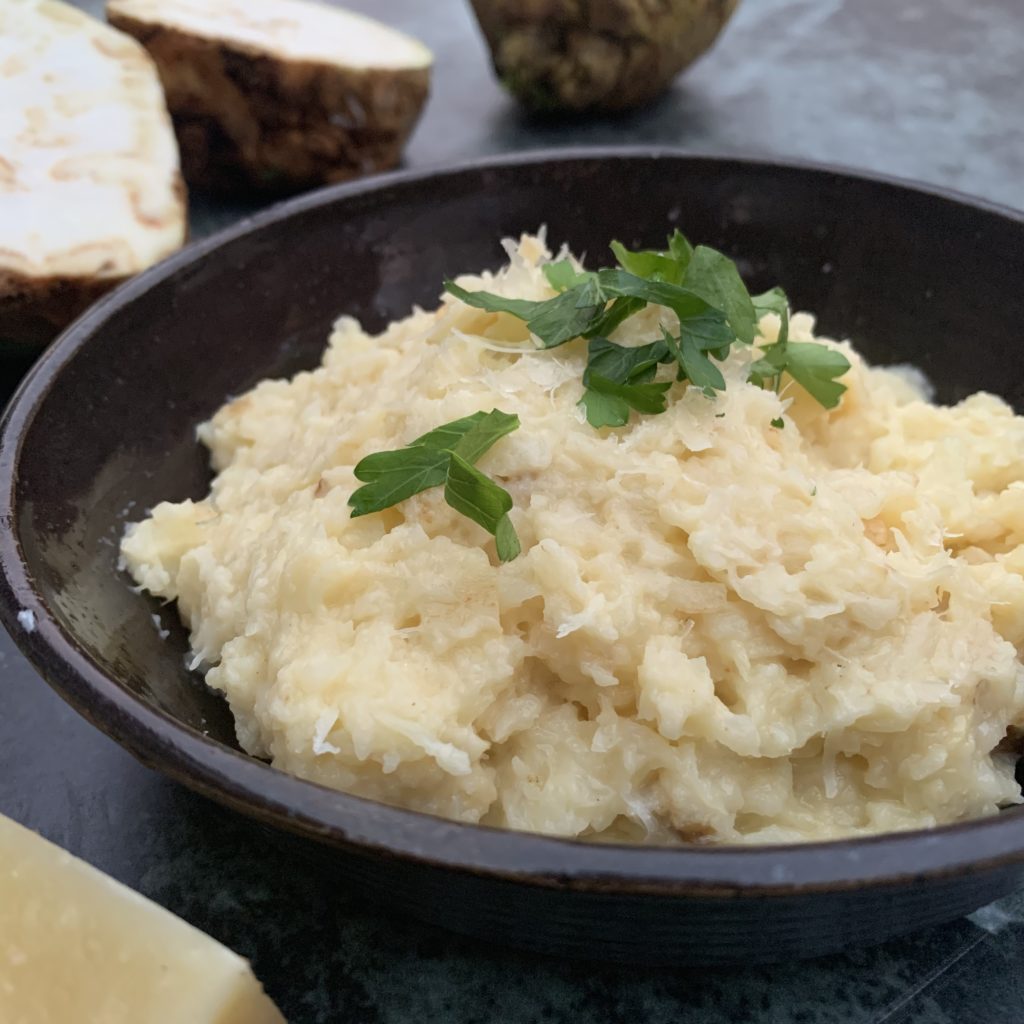 In full disclosure, you will taste a hint of a celery-like flavor, but that is a) not bad in the slightest and b) easily masked by the softened garlic.  If you haven't learned this method of caramelizing and softening a head of garlic, you MUST try it.  Check out this easy video instructional.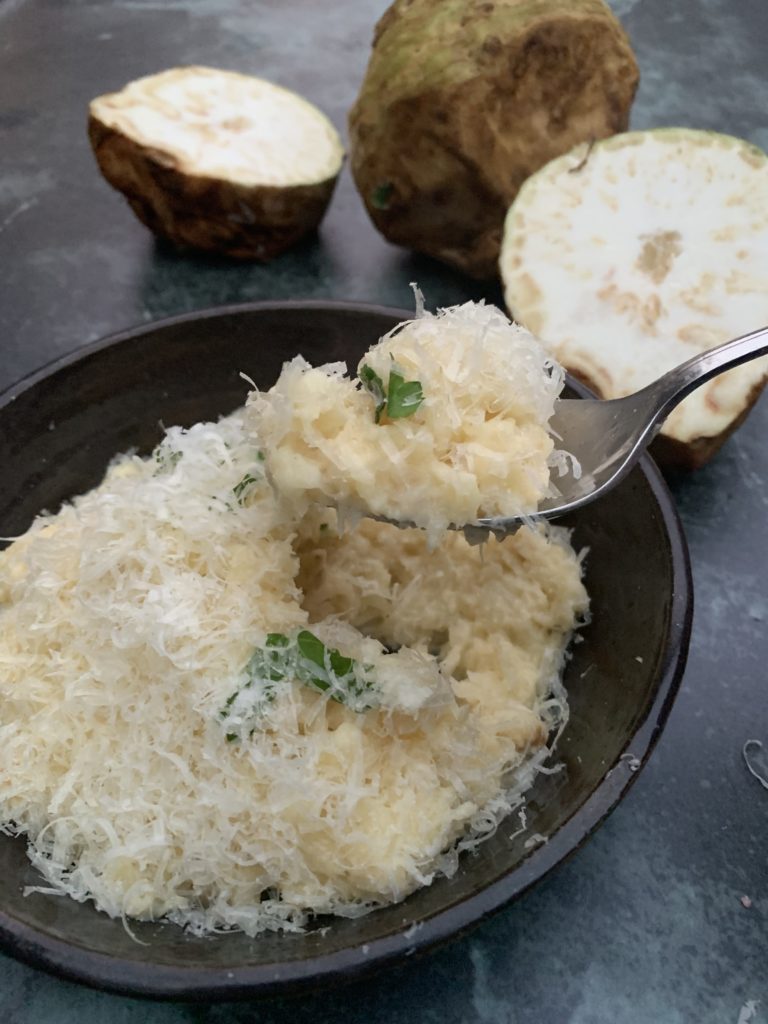 Look how creamy and dreamy that is!  I have been obsessed with manchego cheese, which is a Spanish sheep's milk cheese that is basically a butterier, nuttier tasting Parmesan.  Plus, because it comes from sheep, not cow's milk, it tends to be less inflammatory and easier on your tummy if you have dairy issues.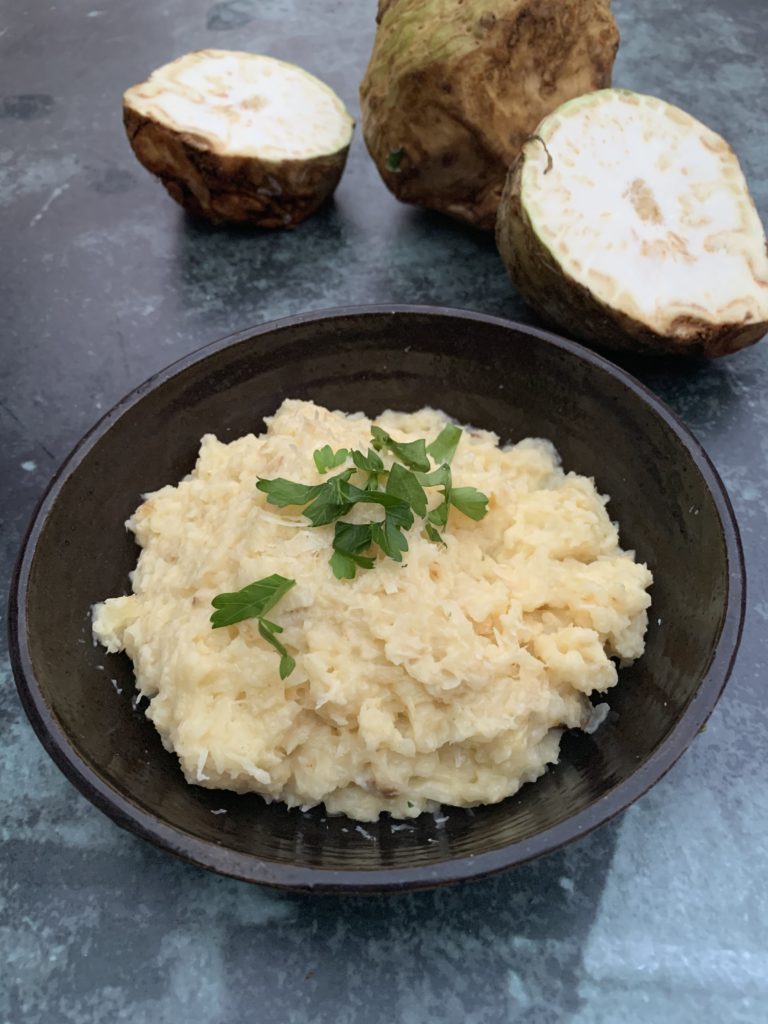 Make it!  Eat it!  Tell me what you think!  Post a pic on social and tag me with #parkersplate.
Nutrition Facts
Whipped Celery Root Mash
Amount Per Serving
Calories 221
Calories from Fat 180
% Daily Value*
Total Fat 20g 31%
Cholesterol 57mg 19%
Sodium 642mg 27%
Potassium 33mg 1%
Total Carbohydrates 8g 3%
Protein 5g 10%
* Percent Daily Values are based on a 2000 calorie diet.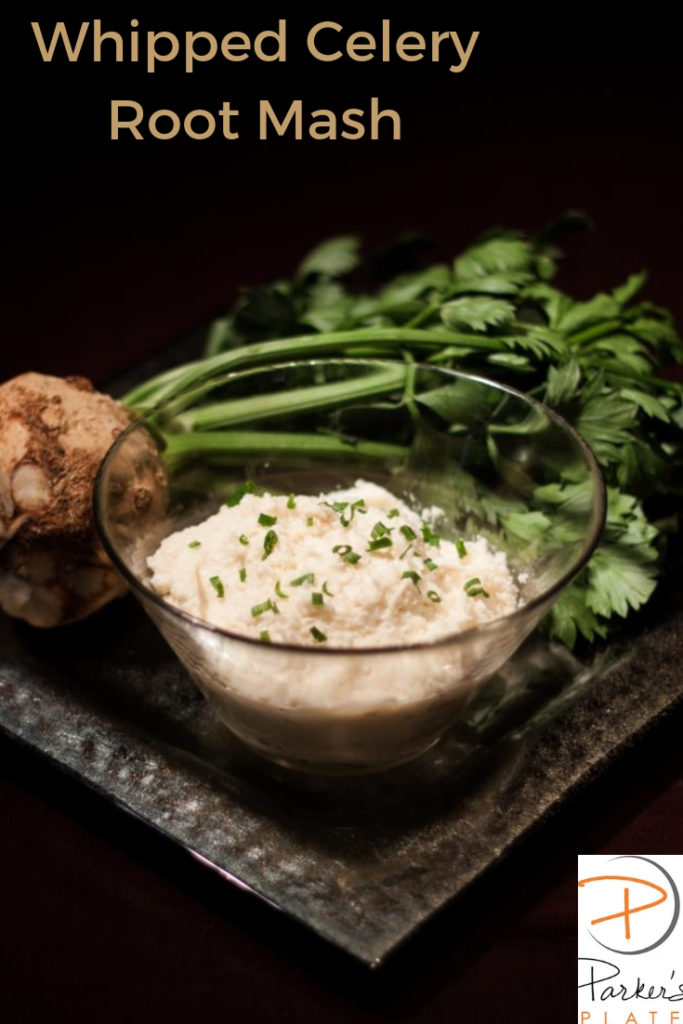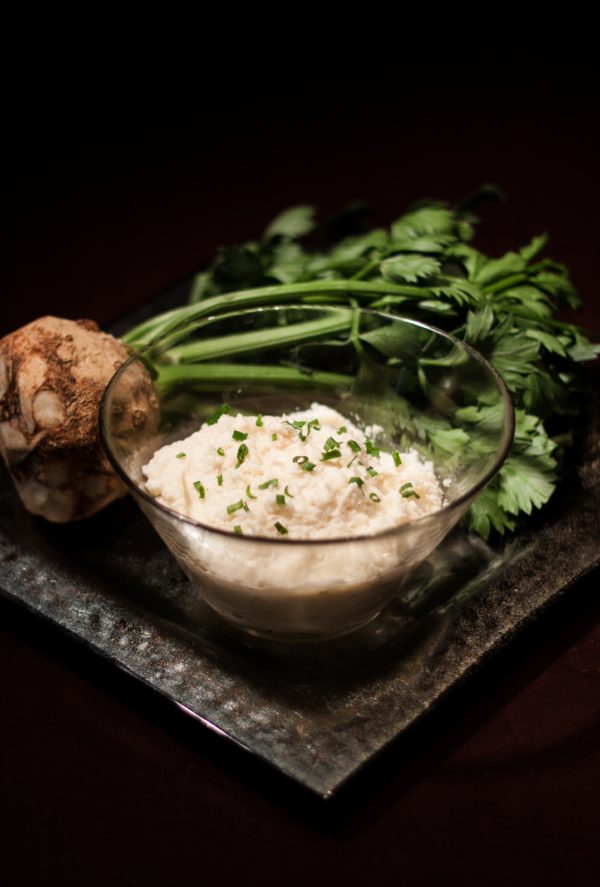 | | |
| --- | --- |
| | |
Peel and dice celery root (about 2 cups total). Steam or boil celery root for about 15 minutes until fork tender. Mash with butter, cream, softened garlic and salt until creamy. Whip mashed celery root for a minute or two with an electric hand beater. Fold in grated manchego cheese. Garnish with parsley or chives.