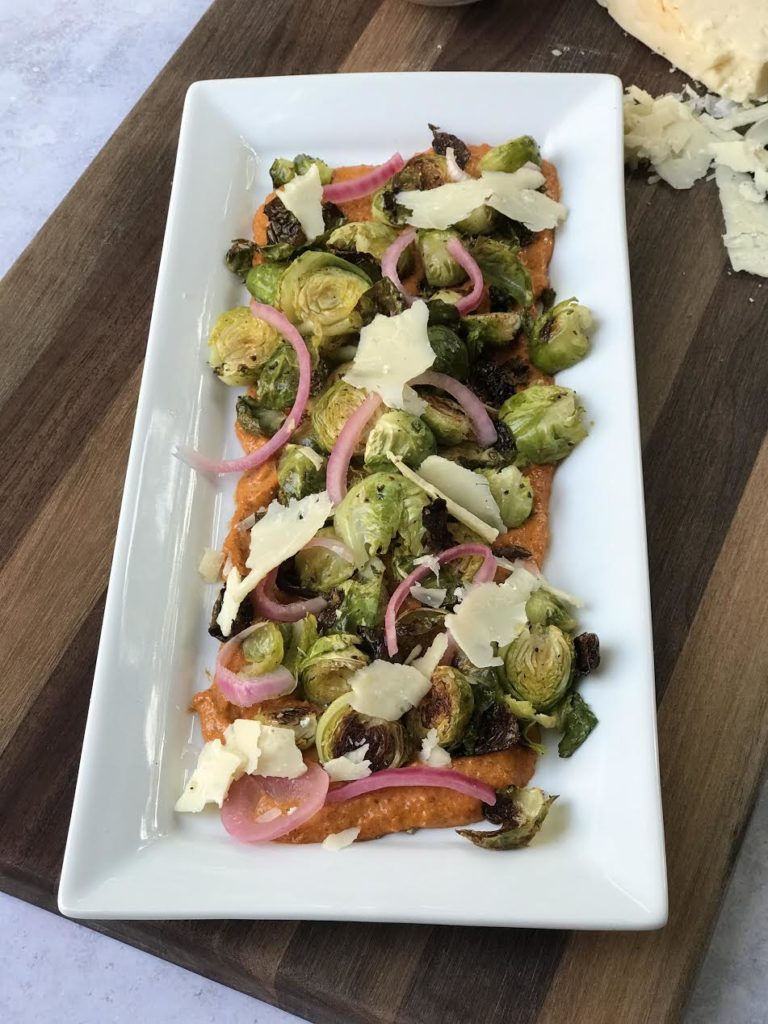 If you love brussels sprouts (by the way, they are apparently BRUSSELS sprouts, not BRUSSEL sprouts, which I had to double check, because who pronounces it plural?? As in "I can't wait for you to try these BRUSSELS sprouts," but let's not get into a grammar lesson, here.  We're just talking delish, plural brussels or not!   And if you don't love brussels sprouts, well, then, my lovelies, this recipe might just bring you to the other side.  It's a combination of 2 of my recently posted favorite recipes:  Romesco Sauce and Pickled Onions.   Combine those smoky, savory flavors with the roasted brussels and it's a must make!  I guarantee your friends and family will ask you for the recipe, in which you will officially share 3!  Whoohoo!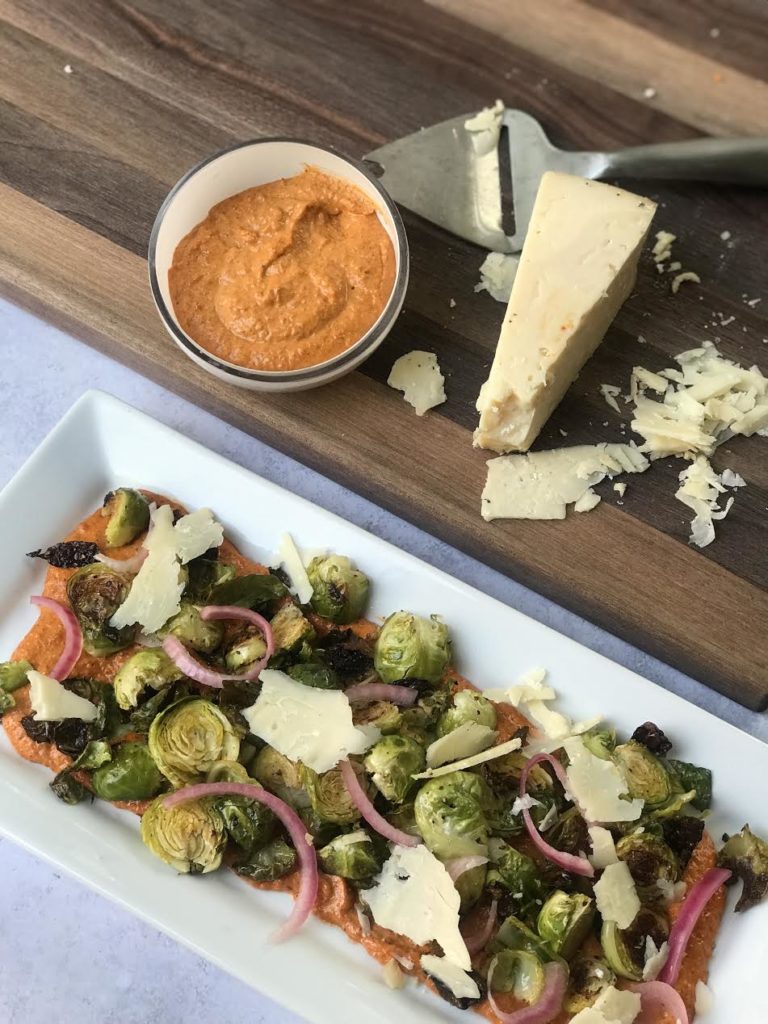 I found the inspo for this recipe while at a dinner when friends of ours were in town.  We were watching some live music at Venkman's and their menu was seriously off the chain!  Even better than the music, LOL.  The brussels sprouts that you see on the website are a bit different than what they served that night.  Their romesco sauce was made with peanuts, while mine is a more classic version with almonds.  It inspired me to re-create it the next day for our friends staying with us, but unfortunately, the pickled onions needed time to marinate, so it wasn't totally on point.  A few days later, though, OMG.  So, so good!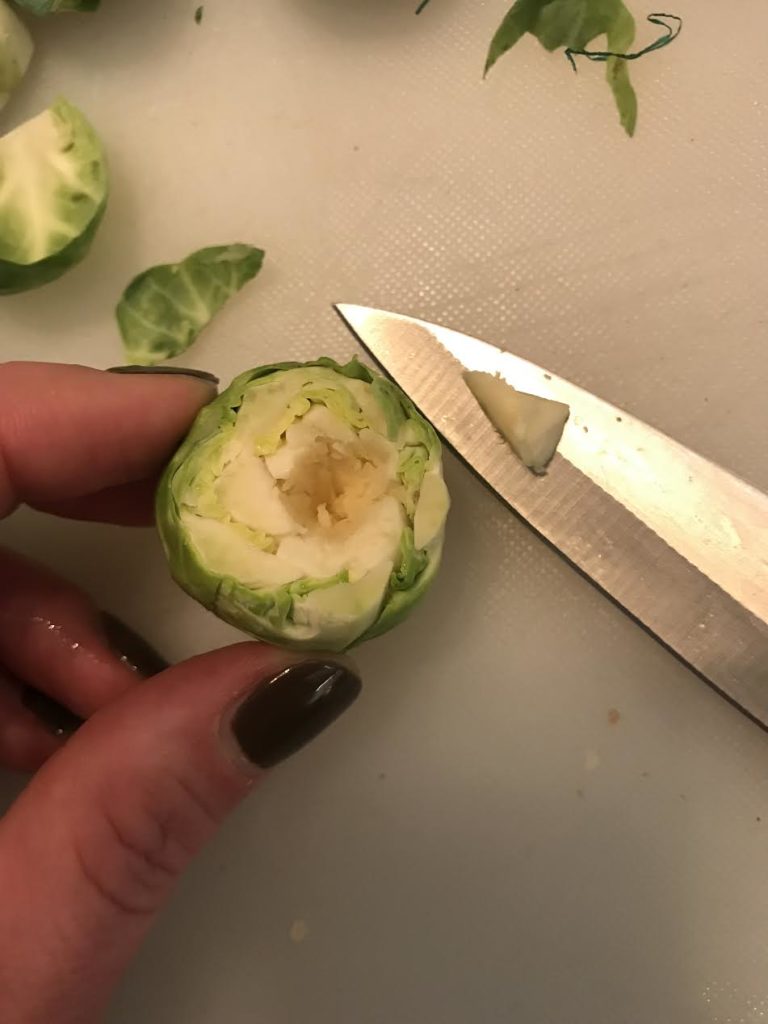 This is my secret to sweet, caramelized brussels: You have to take the bitter core out!  I trim them on the ends, then using a paring knife, just twist that little white core out.  Yes, this is a lot more work, but it's so worth it!  Then, I slice them in half lengthwise and roast at 400 with some olive oil, kosher salt, pepper and finish them with a bit of lemon zest.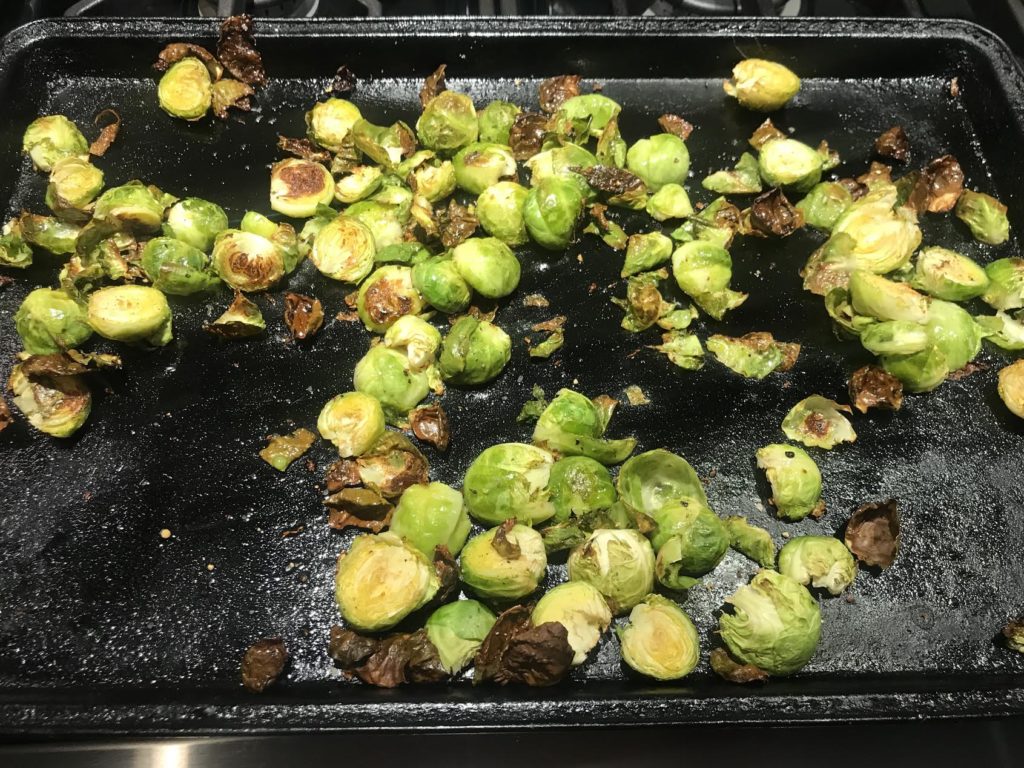 I love when they come out of the oven and some of the leaves of the brussels are dark and almost burnt.  They taste so great!  Maybe these could be the next Kale Chips, right??  But the flavor is totally taken to a level of Awesome with the combination of textures and flavors, plus some really good cheese.  Get some high quality Parmesan or I'm personally a huge fan of the Satori Bourbon Bellavitano.  Creamy, decadent and a touch of boozy delish.  I can't wait to hear what you guys think!  If you're bringing this to a holiday party, my suggestion is to keep the elements separate, then plate it up when you get there.  That way, nothing gets soggy….serving immediately is definitely key!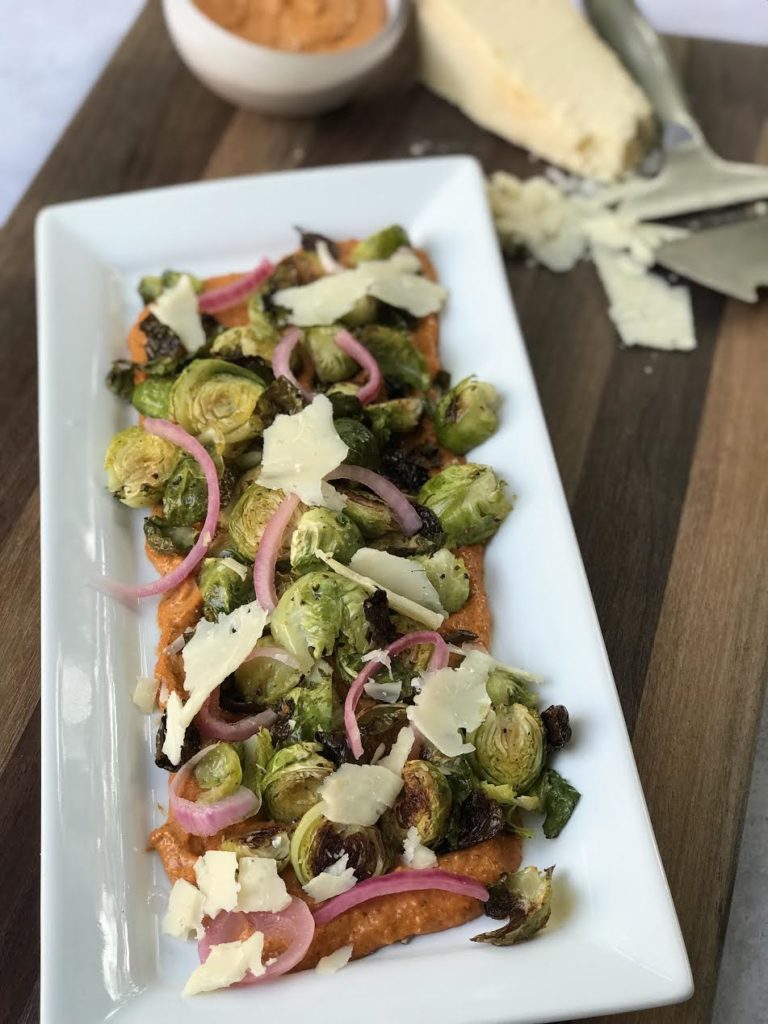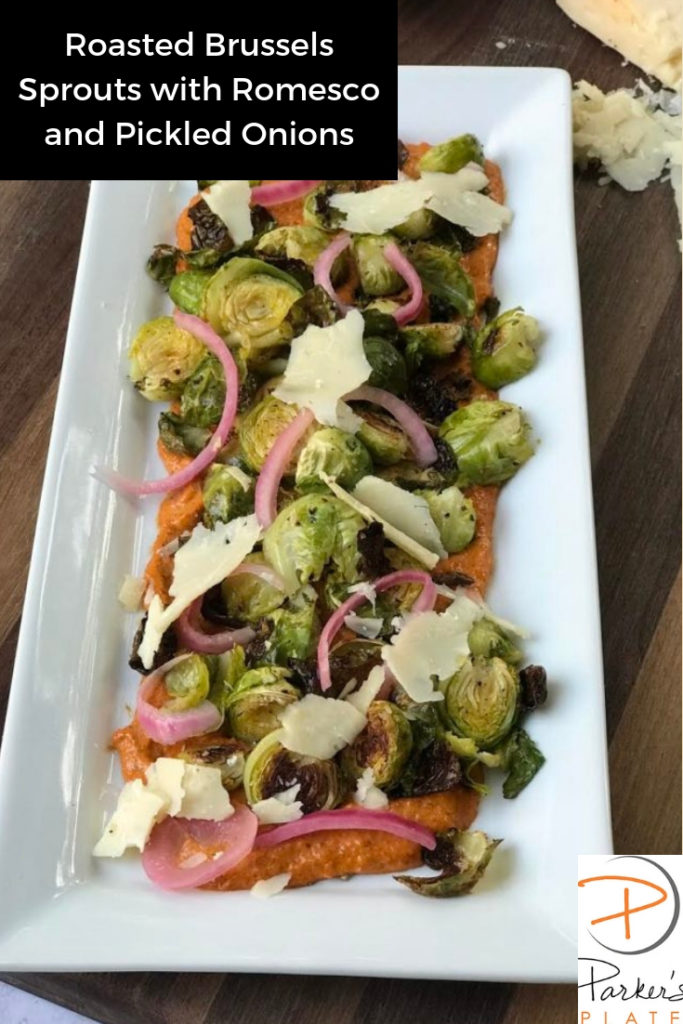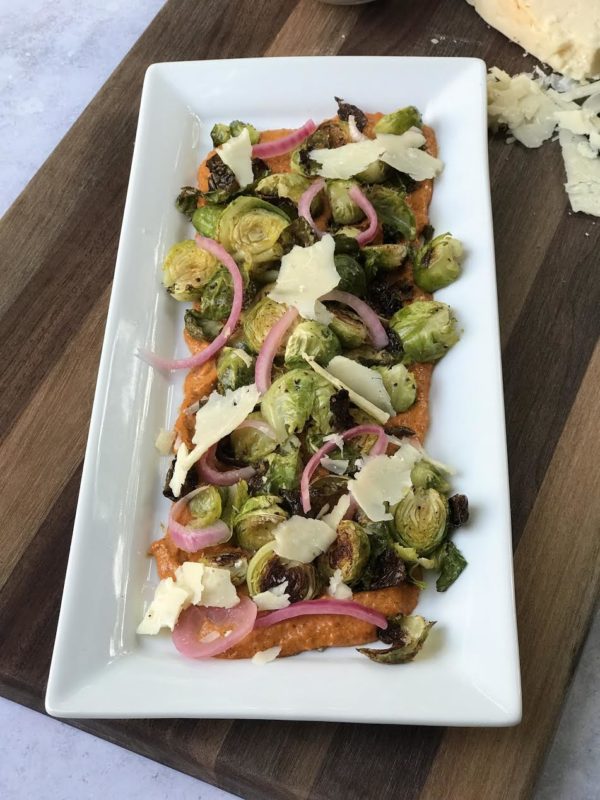 | | |
| --- | --- |
| | |
Preheat oven to 400. Trim ends and core each brussels sprout. Slice in half lengthwise and drizzle with olive oil. Sprinkle with kosher salt and pepper.

Bake for 30-40 minutes, moving them around on the pan a couple times to cook them evenly. Keep roasting until the brussels sprouts are lightly browned and caramelized. Finish with more kosher salt to taste and fresh lemon zest.

To serve, spread Romesco sauce on a platter, top with brussels sprouts, pickled onions and cheese. See recipes for romesco and pickled onions in recipe notes.