I spent last weekend in New York with my girlfriends Joanne and Robyn and we did 3 of my favorite things.  We drank great wine. We ate incredible food. We went to Broadway for a fabulous show.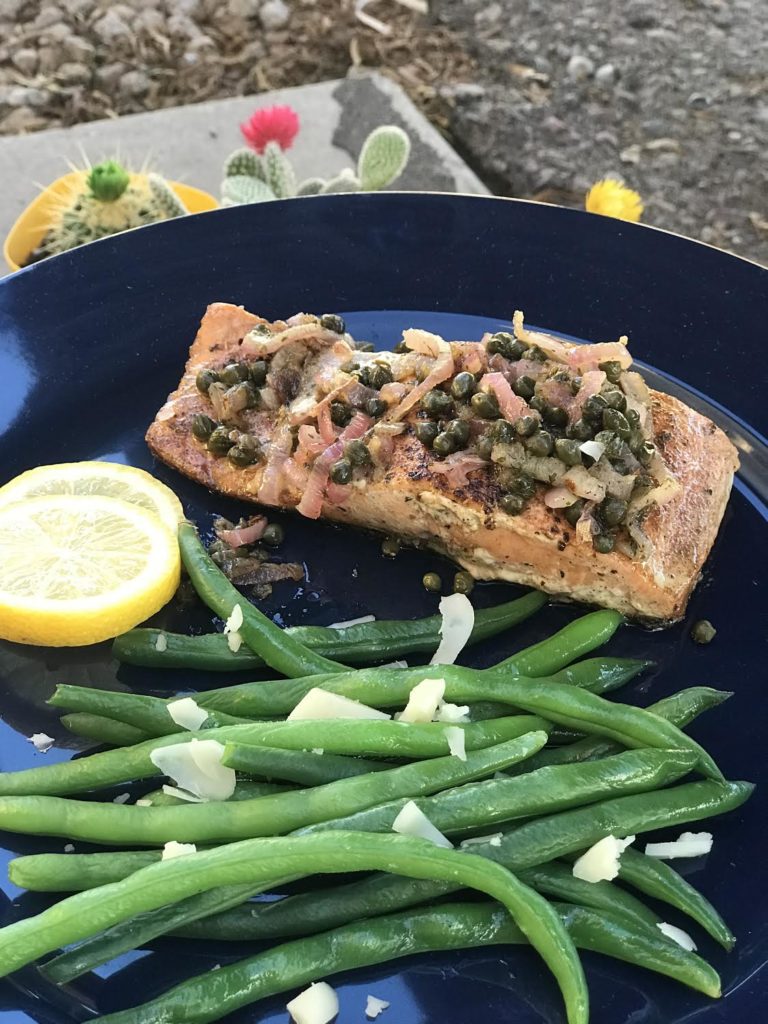 In between the truffle and cream mussels at Jubilee, my favorite French restaurant, and the emotional and beautiful musical Come From Away, we all chatted about recipes and cooking as a single girl and FOR a single girl.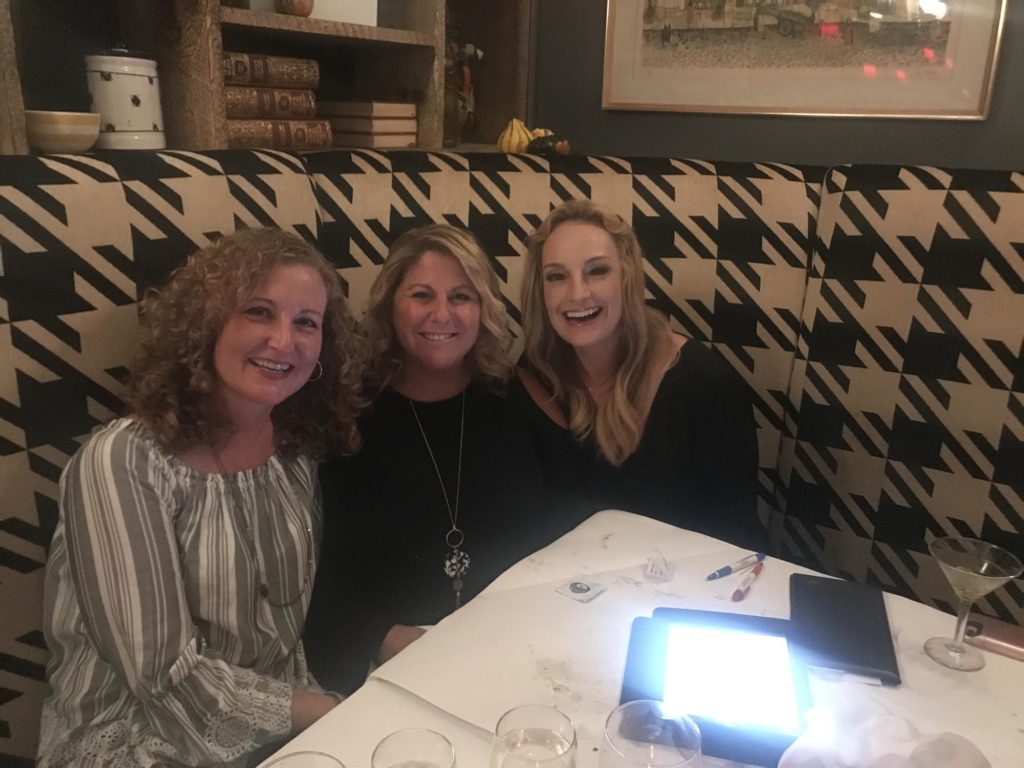 All of us have done some version of low carb/Keto and I thought it would be helpful to post a recipe for a single portion dinner instead of family (or couple) style.  Since I have been indulging of late in lots of rich food, I've been making a concerted effort to start reigning it in and get back on track.  Tonight was one of my first attempts at, (ahem, as I sit writing this with a Vodka Soda in hand, LOL) to get my diet in check.  So, I bring to you from Parker's Plate Headquarters, currently in Phoenix for a TV show, Keto Pan Seared Salmon with Shallots and Capers.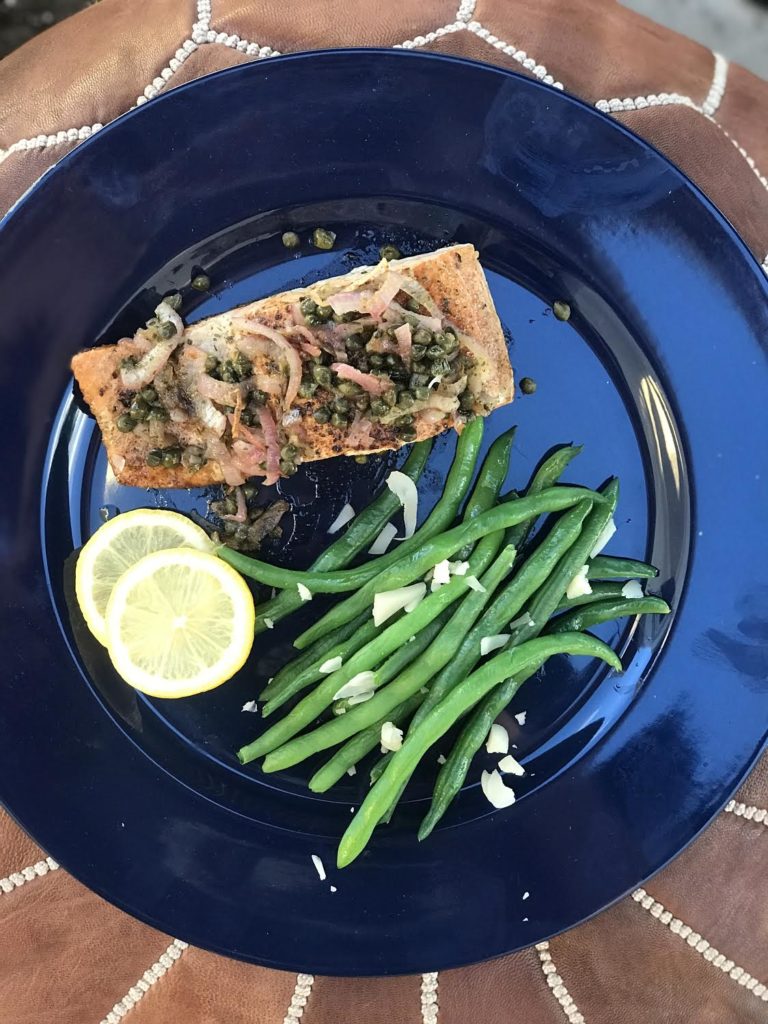 If I wasn't watching my calories and macros and all that diet stuff, I would have juuuuuggged the sauce with some white wine for more of a "piccata" style wine/butter sauce.  But, despite not having the vino, I accidentally discovered a culinary triumph packaged in a Kerry Gold Wrapper.  Garlic and Herb Kerry Gold!  OMG, you guys.  I died. I died right there in my AirBnB in Phoenix with Garlic and Herb Kerry Gold butter in my mouth and in my belly.  FUHGETTABOUTIT.  This is me drinking the creamy truffle broth from our mussels in New York.  This is also me drinking a stick of Garlic and Herb Kerry Gold Butter.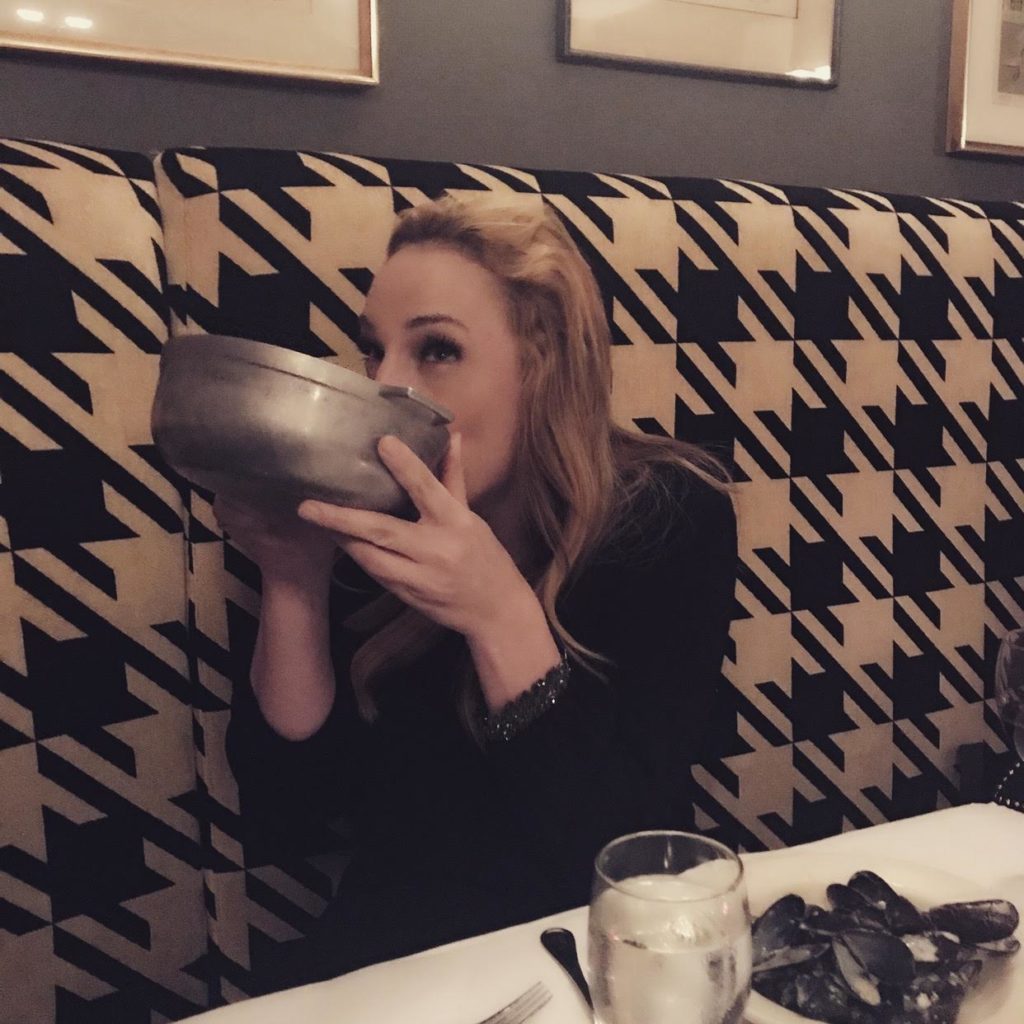 I digress. The salmon in this recipe is pan seared, but you can also bake it if you prefer.  Personally, I love getting that salmon skin super crispy in the pan for 4-5 minutes, then flip the filet over and cook the top for a couple minutes more and you're done!  Add in some green beans that are blanched (but really, who has time to throw them in ice water??  I just take them out after a few minutes when they are bright green and still slightly crispy!) However you cook it, all that matters is that you didn't have to buy any extra for anyone else!  This is perfectly portioned for one person.  Bon Appetit!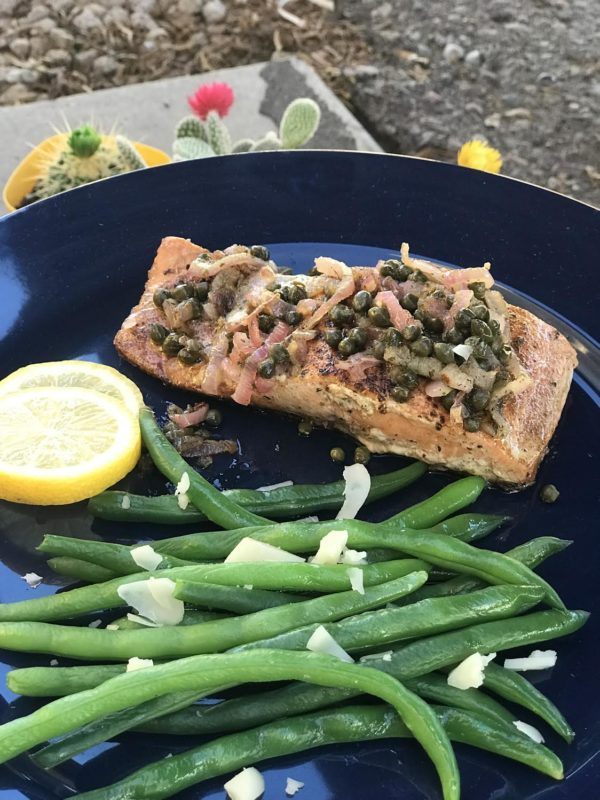 | | |
| --- | --- |
| | |
Put 1 Tb butter and 1 Tb olive oil in a saute/frying pan and get hot enough for butter to bubble. Add salmon skin side down. Sprinkle salmon with kosher salt, pepper and paprika. Cook for 4-5 minutes until you see the color move up the salmon about half way through the fillet. Flip fillet over and cook for another 2-3 minutes until medium/medium rare in temperature. Set salmon aside.

While salmon is cooking, prepare shallots and capers. Put the other 1 Tb butter and 1 Tb olive oil in a small pan and saute shallots until soft and caramelized, about 7 minutes. Add capers and lemon juice and stir to combine. Pour sauce over salmon when ready to serve. Garnish with lemon slices.

Toss the green beans into a pot of water at a rolling boil. Boil for 4-5 minutes until beans are bright green and slightly softened. Drain beans, toss with some olive oil and top with cheese.
Nutrition Facts
Keto Pan Seared Salmon with Shallots and Capers
Amount Per Serving
Calories 792
Calories from Fat 567
% Daily Value*
Total Fat 63g 97%
Cholesterol 205mg 68%
Sodium 1156mg 48%
Potassium 382mg 11%
Total Carbohydrates 17g 6%
Protein 43g 86%
* Percent Daily Values are based on a 2000 calorie diet.