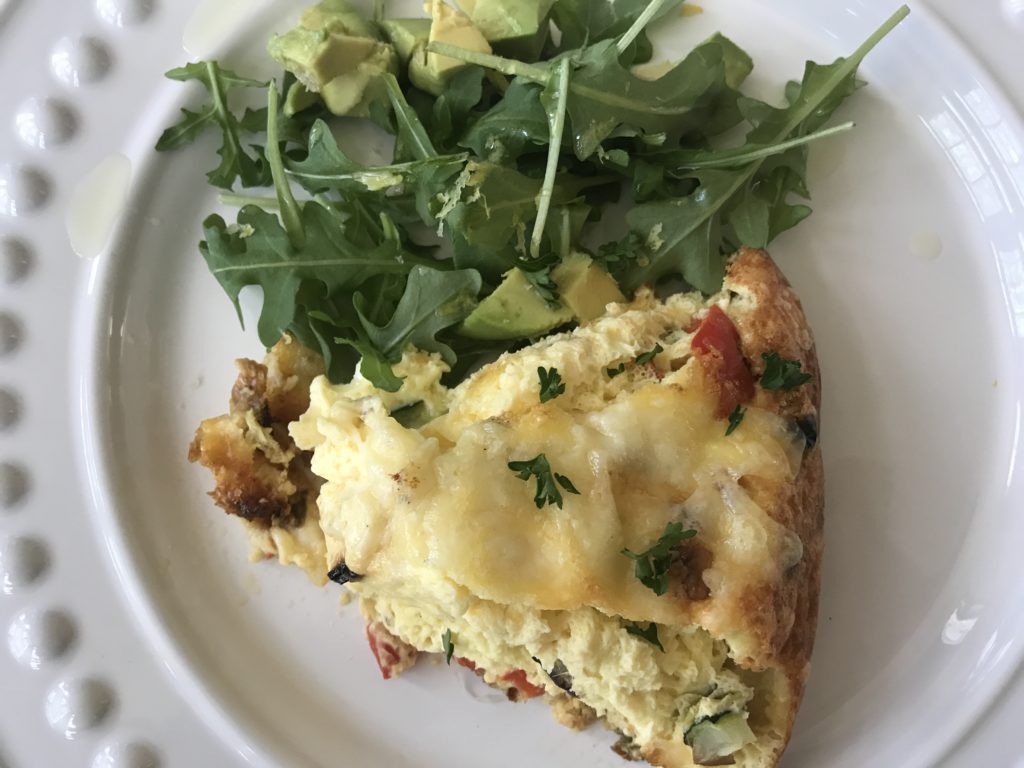 I've been toying with the idea of doing "The Whole 30" diet everyone's talking about, but when I read that you can't have any cheese for 30 days, I said, "Oh HELL NO." So, I decided to compromise and make a keto/low carb frittata-quiche type thing that I've officially dubbed the Friquiche.  Pronounced  like, FREAK-ISH, cuz that's how I roll….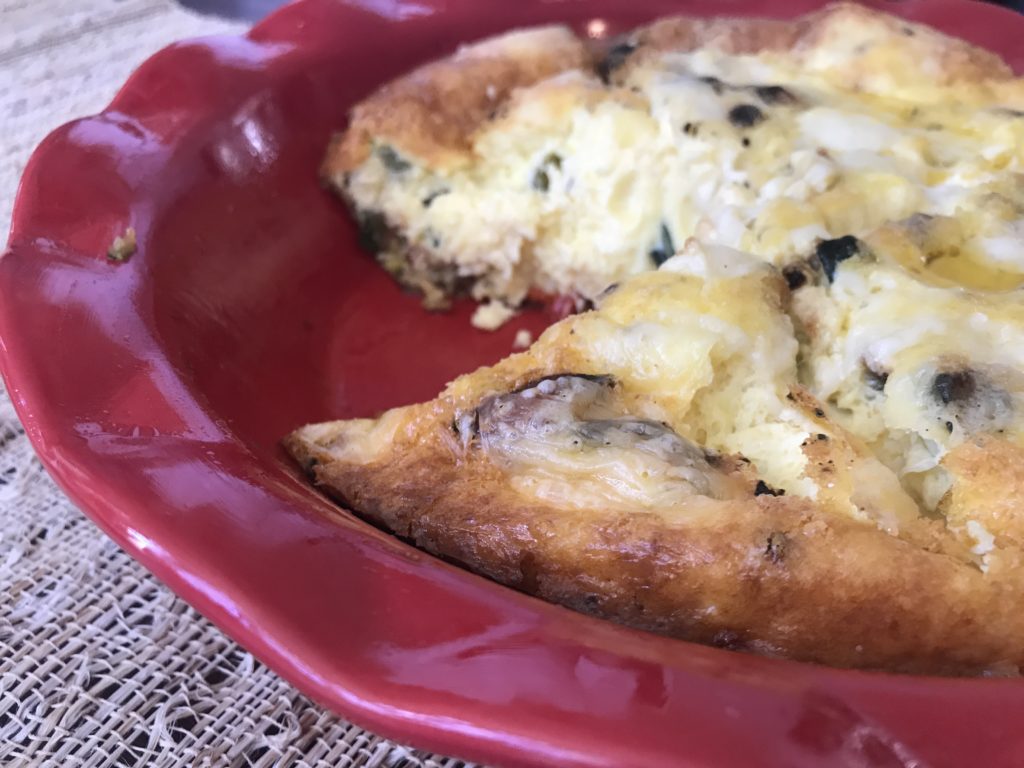 The secret delish factor (*not the cheese, silly!) is the actual roasting of the vegetables.  I got this tip from Ina Garten when I was browsing her veggie frittata recipe.  It really makes a big difference– normally, I would saute them in a pan and dump them into the egg mixture, but this really transforms the flavor, folks.  The veggies get all caramelized and roasty, toasty.  So worth the extra step.
Feel free to add additional veggies– spinach and mushrooms would be divine!  I served this with some arugula, drizzled with olive oil, a bit of lemon zest and some diced avocado.  Sublime.  And it's totally keto and low carb, y'all!  Enjoy. I'm going to make another one and eat on it all week!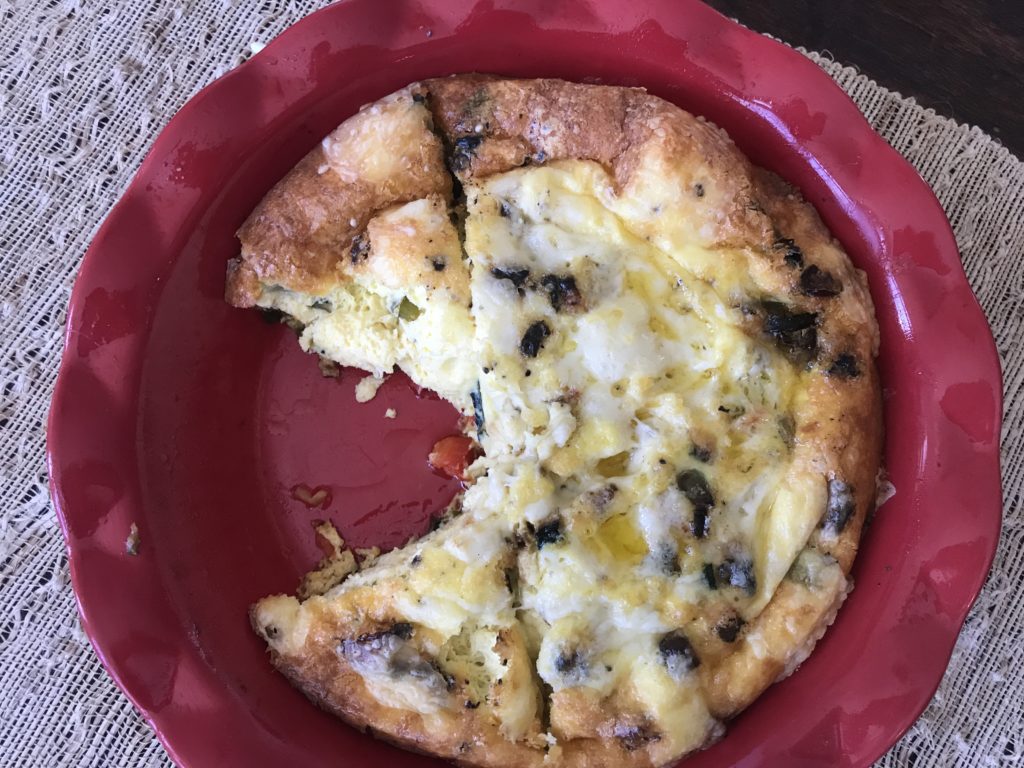 Roasted Vegetable "Friquiche"
Prep time:
Cook time:
Total time:
The love child of a veggie quiche and frittata
Ingredients
1 small zucchini diced
1 red bell pepper diced
1 small onion diced
3 garlic cloves diced
10 eggs
¾ cup heavy cream
¼ cup fresh grated parmesan
½ cup grated Havarti or Gruyere cheese
¼ cup olive oil
kosher salt and black pepper
1 Tb melted butter
Instructions
Preheat oven to 400 degrees
Toss zucchini, pepper and onion in olive oil and sprinkle with kosher salt and pepper.
Bake for 15 minutes.
Add garlic and bake for 10 more minutes.
Beat eggs together with heavy cream, ½ tsp kosher salt, ½ tsp black pepper and parmesan.
In a greased pie plate, add vegetables, melted butter and pour egg mixture on top.
Bake for 40 minutes.
Add ½ cup Havarti cheese on top of frittata and continue baking for 5 minutes more.