There's nothing quite like a juicy, tangy buffalo chicken wing dipped into blue cheese dressing.  It's like a little morsel of Americana and I just love to dig in– whether it's while I'm watching the big game or having a late afternoon snack.  I love the flavors, so it inspired me to create a different version of my old fave.  Meet buffalo chicken and cheese wonton bites.  That signature spicy, chicken kick is combined with the smooth texture of cream cheese with the crunch of wontons.
This tailgate season, I've been making a lot of bite size recipes, because they're easy to serve and even easier to eat.  These can be served hot or cold– I prefer them warmed up so the cheese gets all melty and delish!  Instead of cooking chicken, I make it easy by picking up a rotisserie chicken and chopping it up.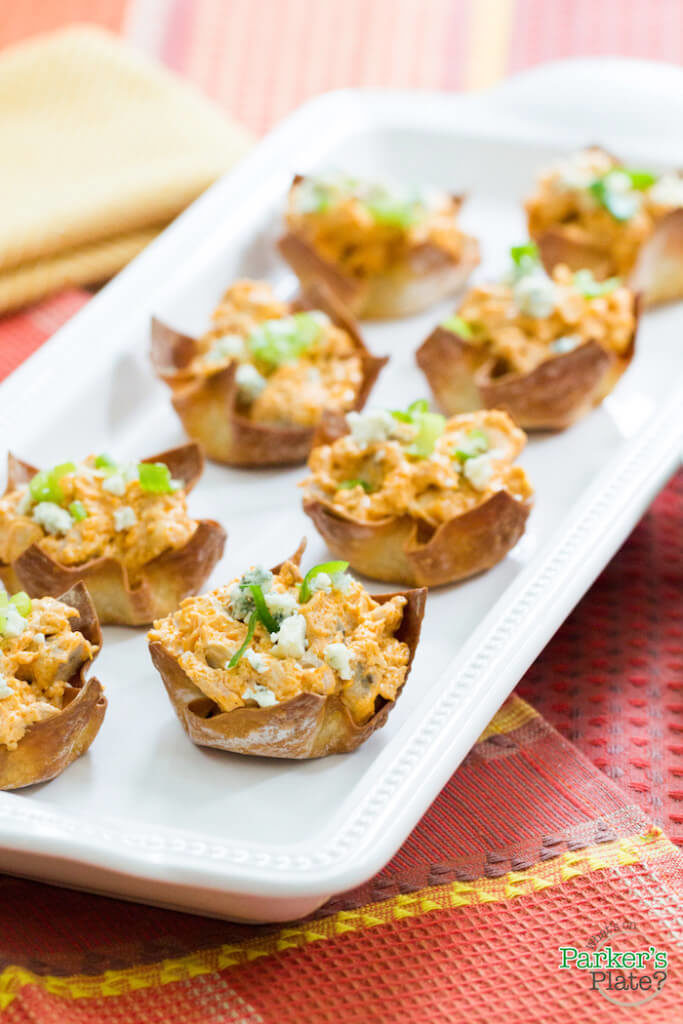 The perfect buffalo chicken bite!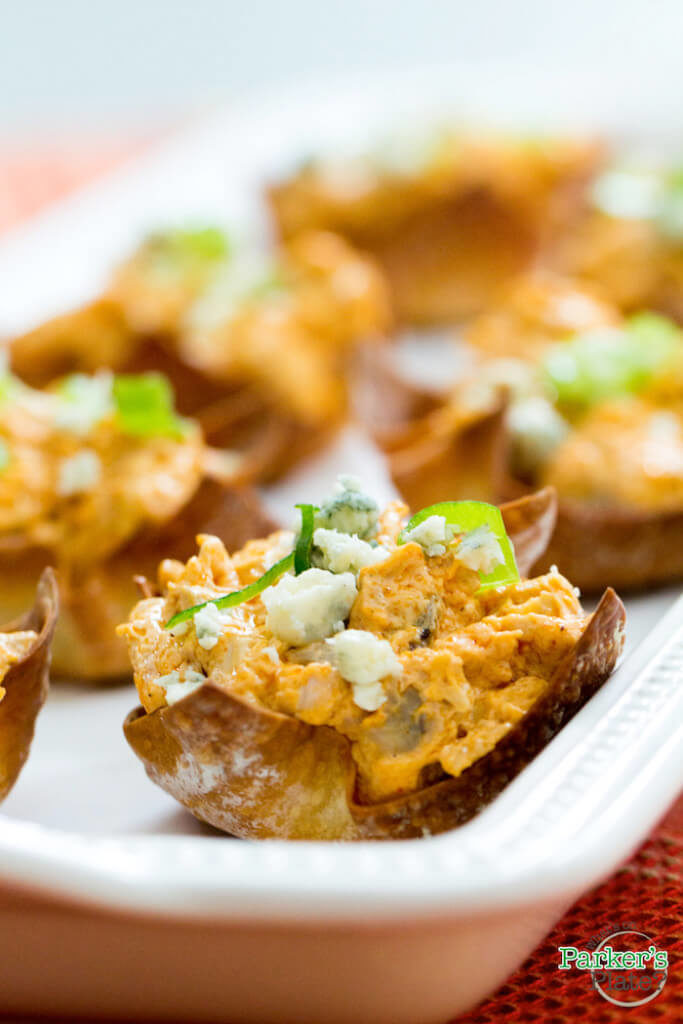 When you want to pair these munchy little morsels with a beer, go with an IPA. The buffalo chicken bites are big on flavor so they need a beer that can stand up to it! An IPA has juicy hop notes that accentuate the spicy kick of the buffalo sauce and the earthiness of the blue cheese.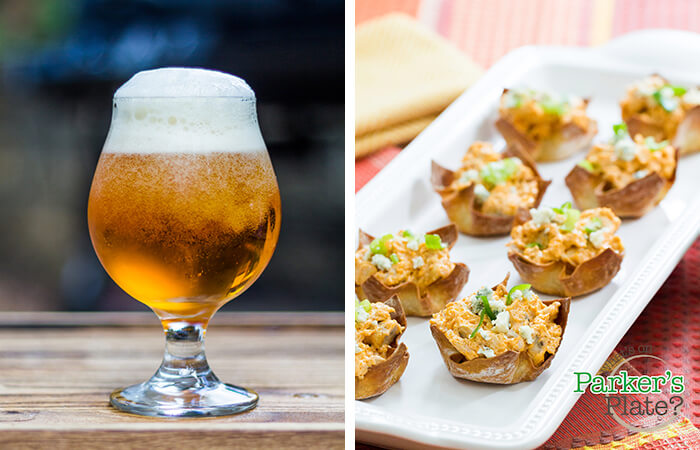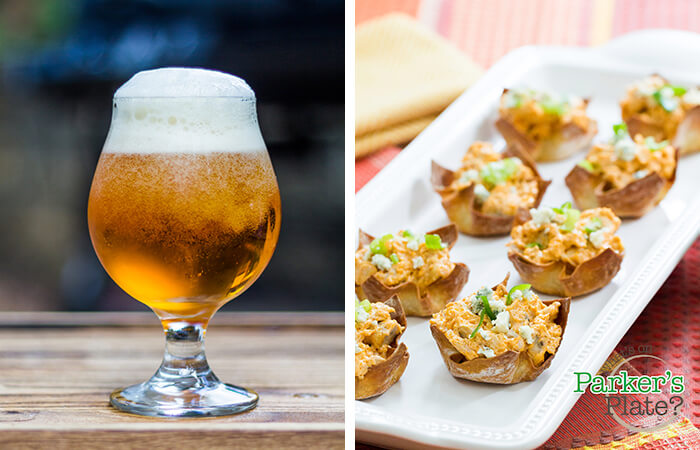 Pair buffalo chicken and cheese bites with an IPA beer.
Buffalo Chicken and Cheese Wonton Bites
Tangy, creamy buffalo chicken and cheese stuffed into crunchy wontons
Ingredients
8 oz cream cheese (use 4oz if you want less creamy/cheesy and more chunky chicken)
2 Tb butter
2 cups chicken chopped
1 tsp white vinegar
1/2 cup buffalo sauce
pinch of kosher salt
wonton cups
Blue cheese crumbled
2-3 scallions chopped up
Instructions
Preheat oven to 350. Lightly spray muffin/cupcake tins with cooking spray and press wonton wrapper into each cup. Bake for 8-10 minutes until lightly browned.
Melt butter in a large saucepan, add cream cheese, vinegar, salt and buffalo sauce and stir until melted and combined with medium heat. Add chicken and stir to coat.
Stuff wonton cups with buffalo chicken cheese mixture and top with blue cheese and scallions.