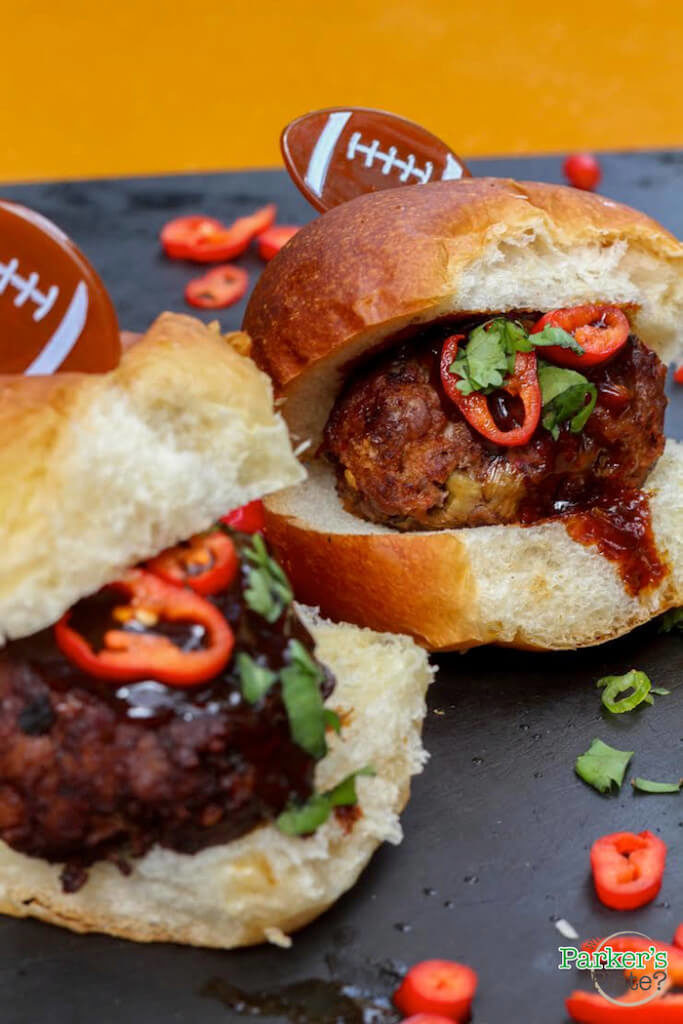 And when you decide you want to throw back a cold one?
Pair Asian Meatball Sliders with a Hoisin Glaze with an Amber Ale.  An American Amber Ale has a malty backbone which brings together the exotic, spicy flavor of the sliders.  Fruity, caramel notes accentuate the sweet, tartness of the Hoisin sauce while the fuller body of this beer balances each bite.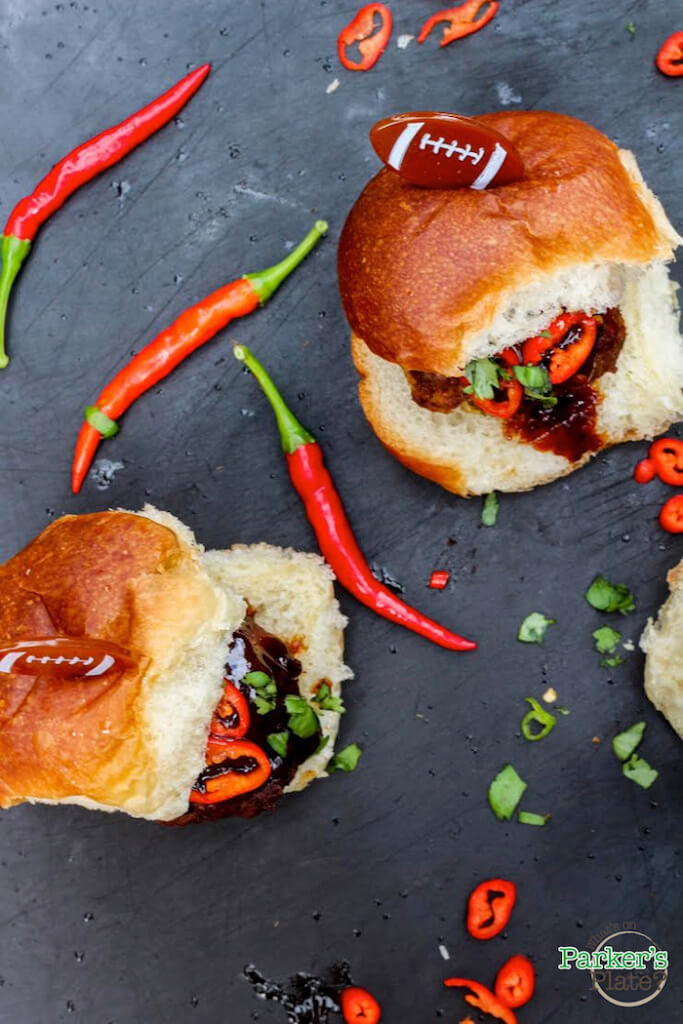 Asian Meatballs with a Hoisin Glaze
Juicy Asian meatballs with a fresh pop from Thai Basil, cilantro and hot peppers with a savory Hoisin glaze.
For the meatballs
1 pound ground pork
1 pound ground beef
2 Tb fresh ginger
1/4 cup plus 1 Tb chopped scallions
1 jalapeno chopped (no seeds)
4 garlic cloves minced
1 cup shiitake mushrooms (sauteed until browned in 1 Tb butter)
1/2 cup chopped cilantro
1/4 cup chopped fresh mint
1 egg
1 Tb tamari or soy sauce
1 Tb chili garlic sauce
1/2 cup panko
sesame seeds for garnish
For the sauce
1 cup hoisin sauce
1 Tb chili garlic sauce
1 Tb tamari
1 Tb rice wine vinegar
Slider buns (optional)
For the meatballs
Preheat oven to 400 degrees.
Fold in ingredients until well mixed (do not over handle the meat or it will get tough)
Shape into golf size balls.
Bake for 30 minutes until cooked through. (Turn over after 15 minutes to brown evenly).
Sprinkle with sesame seeds before serving.
For the sauce
Mix ingredients together and spoon onto meatballs when ready to serve.
Top onto slider buns.