You know this is a ridiculously good dessert when my man, with a sweet tooth the size of Texas, says, "This is incredible, honey, but DO NOT make this for me very often.  I can't stop."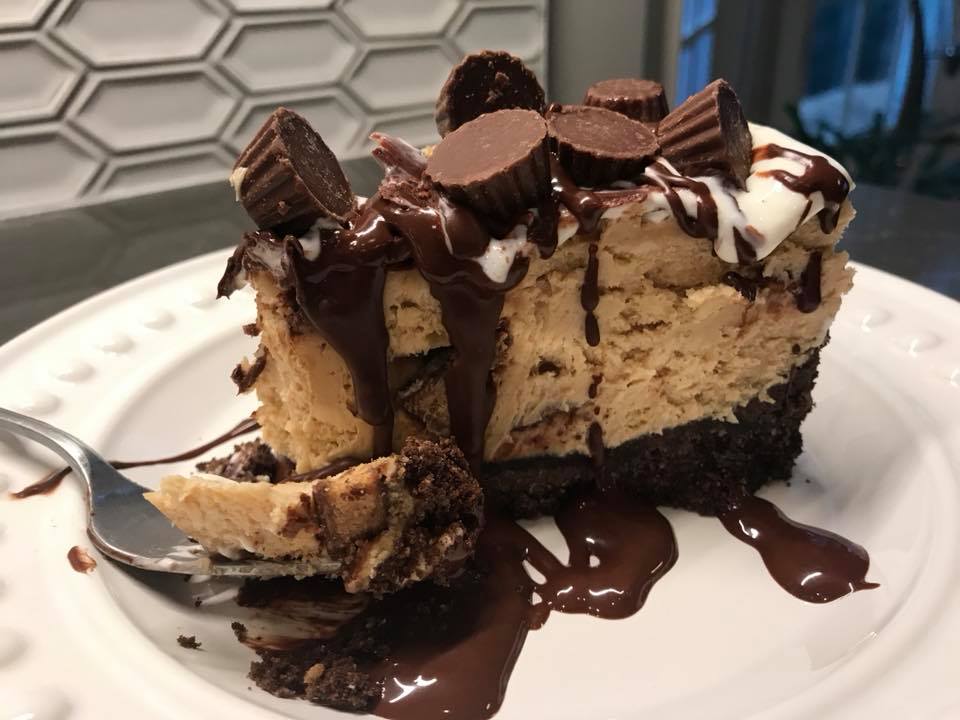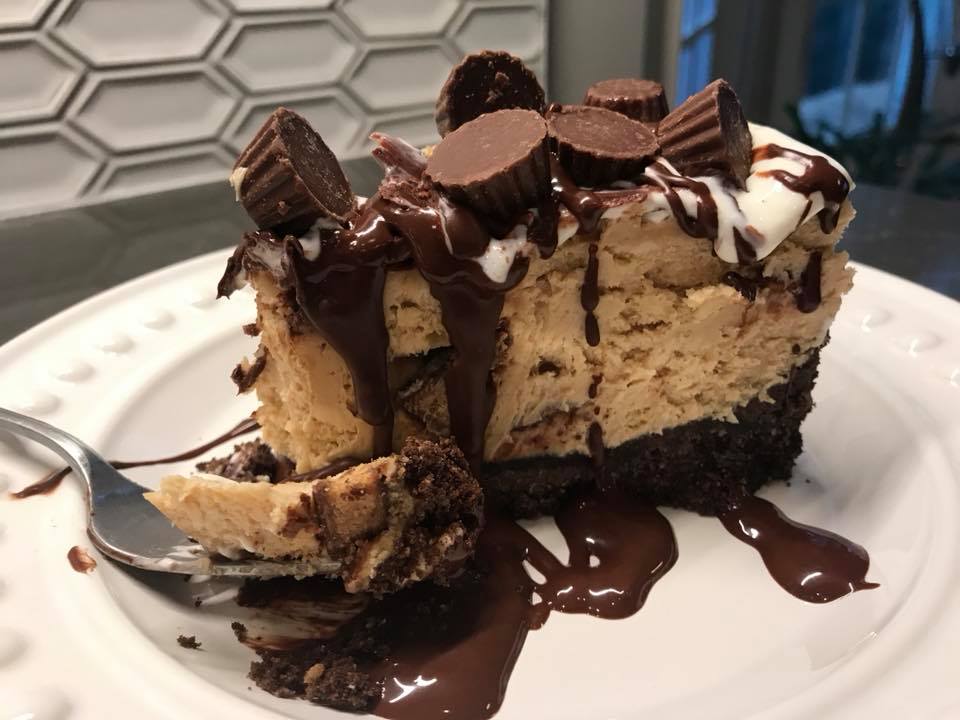 I know, I know, you're scanning the recipe and see "water bath" and you want to bail.  Don't bail.  Wrap the spring form in heavy duty tin foil (heavy duty works best) and then put that bad boy in the bath and let the low and slow baking work its magic.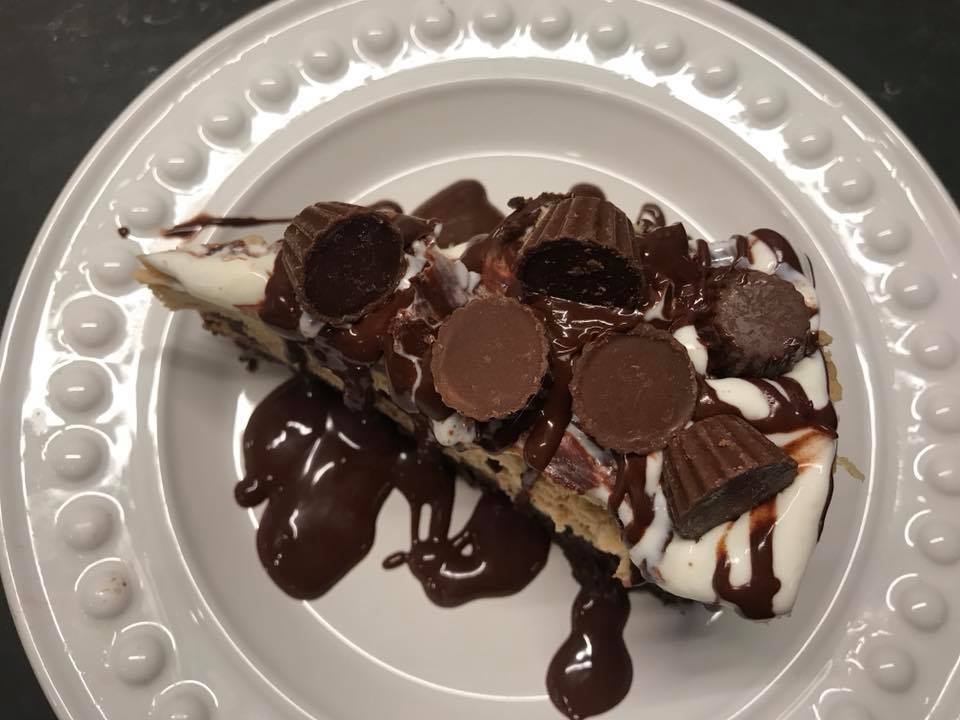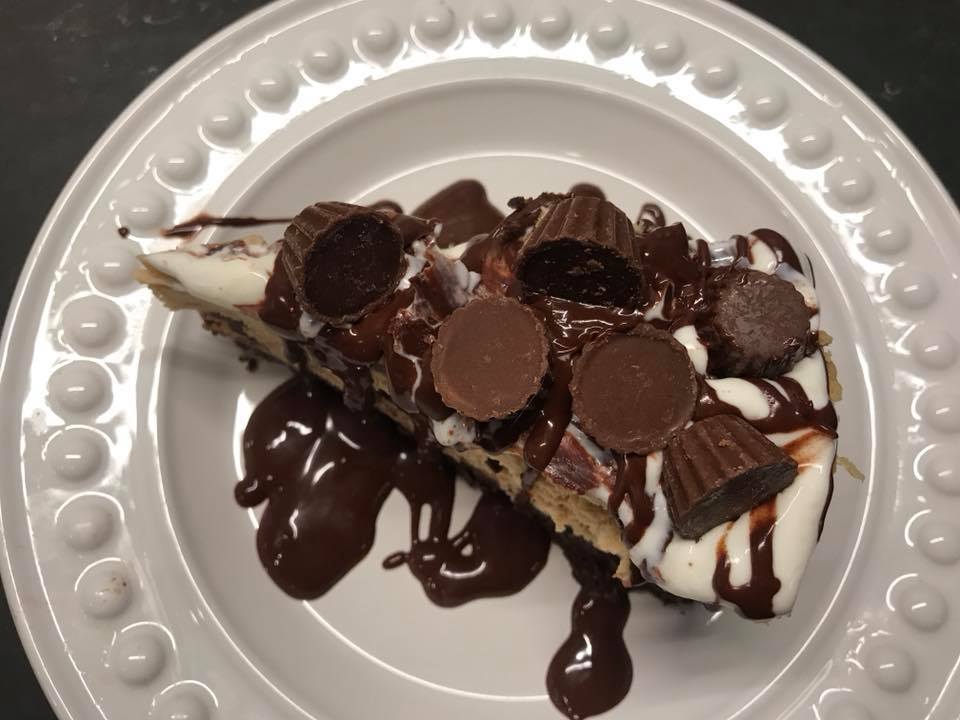 I'm not even a sweets person and I wanted to just crush like 3 slices of it.  Even more than my
Guilt Free Lemon Cheesecake. 
Oh, and in full disclosure:  It is NOT low carb.  It is NOT low sugar.  It is NOT low calorie.  It is just freaking delicious.  So there, you have it.  'Nuff said.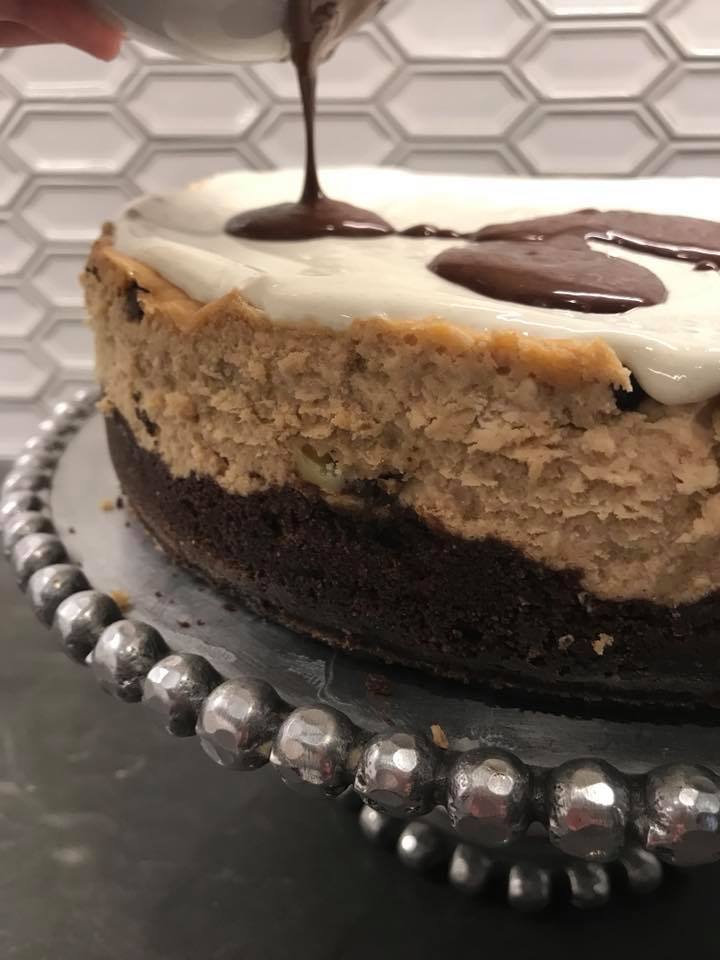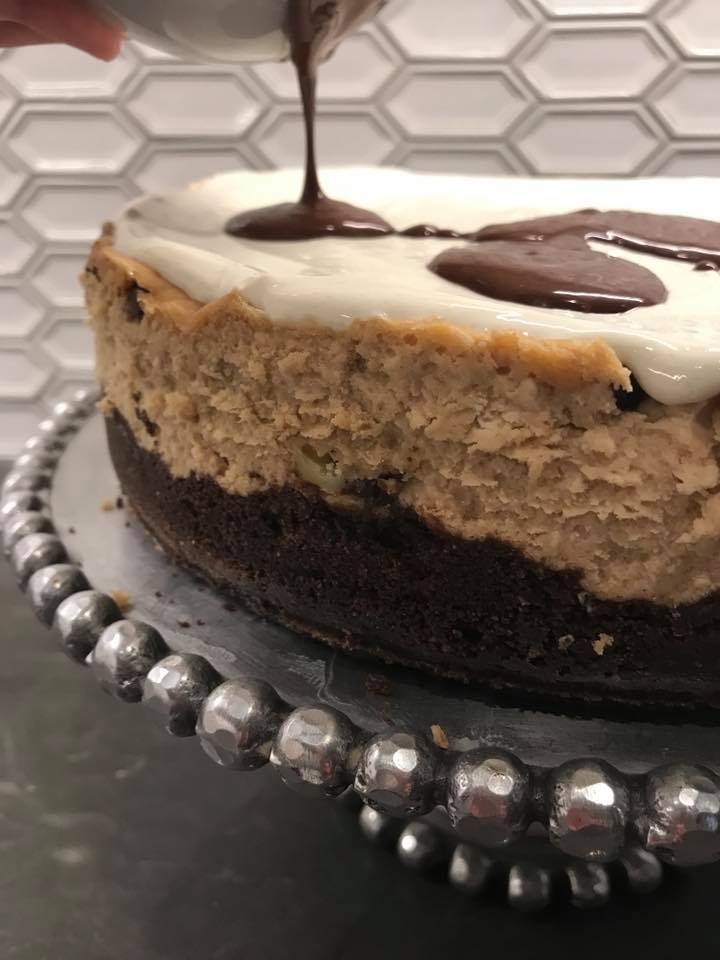 Peanut Butter Cheesecake with Reeses
Prep time:
Cook time:
Total time:
A ridiculously, rich, show stopper cheesecake!
Ingredients
For the Crust
4 cups crushed chocolate graham crackers or Oreos pulsed in food processor
1 cup chopped roasted peanuts pulsed in food processor
½ cup melted butter
For the Filling
4 (8 oz packages) of full fat cream cheese, softened
5 eggs at room temperature
1 ½ cups firmly packed brown sugar
1 cup smooth peanut butter
½ cup heavy cream
1 Tb vanilla extract
8 oz mini peanut butter cups
For the topping
1 cup sour cream
¼ cup sugar
1 tsp vanilla
8 oz mini peanut butter cups to decorate the top of the cheesecake
Melted chocolate (optional)
Instructions
To Make The Crust
Combine crushed cookies and peanuts with melted butter and press into a 10" springform pan.
To Make The Filling:
Beat cream cheese in bowl of electric mixer until smooth.
Add eggs, one at a time, beating well after each addition.
Add sugar, peanut butter and cream; mix until smooth.
Stir in vanilla, then fold in peanut butter cup pieces with a rubber spatula.
Pour filling into prepared crust.
Wrap springform pan with heavy duty tin foil so water doesn't seep into cheesecake.
Place wrapped springform pan into a larger baking pan.
Pour hot water into the larger pan so that the water comes 1 inch up the sides of the springform pan.
Bake at 275°F 1-1/2 hours, or until firm and lightly browned.
Refrigerate for at least 4 hours.
For The Topping:
Combine the sour cream, vanilla and sugar and spread on the cheesecake. Top with mini peanut butter cups and drizzle with chocolate.