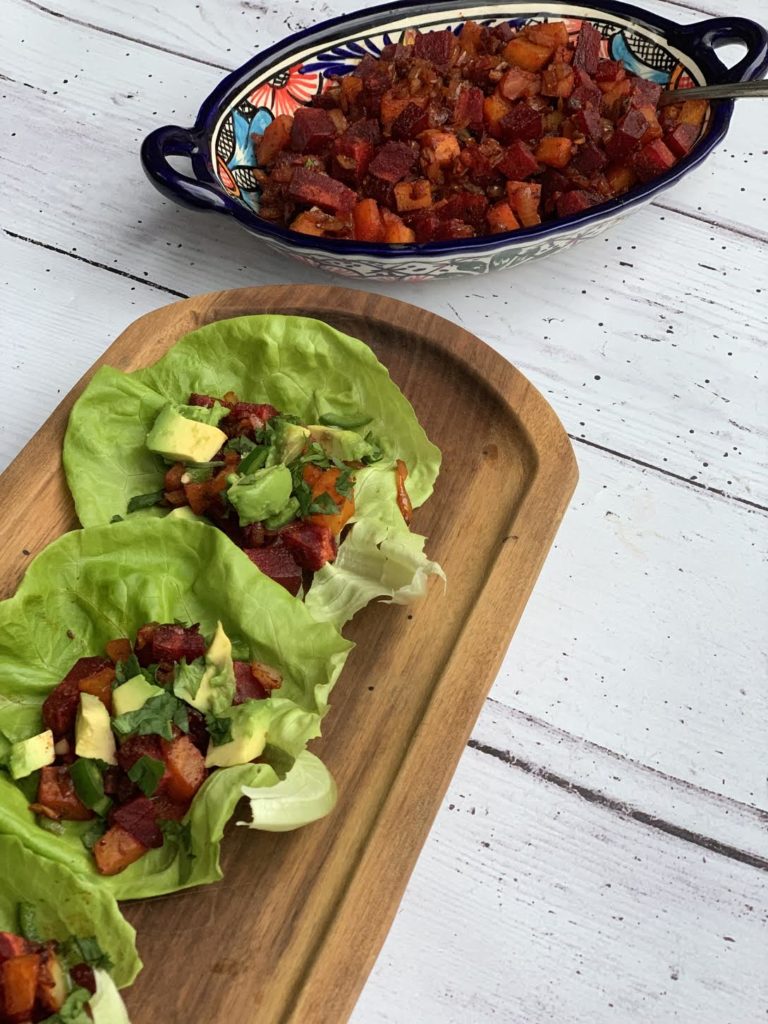 Beet Babe reporting for kitchen duty. Wha-what? Beets? Beet Meat to be exact. Beet your meat. I mean, well, don't do that. Or do that, but I don't want to know about it. Just eat your beat meat! Seriously, you guys. These tacos are so hearty and savory and have the mouth feel of your favorite protein filled taco, without all the crap. These will make you a BEET-LIEVER!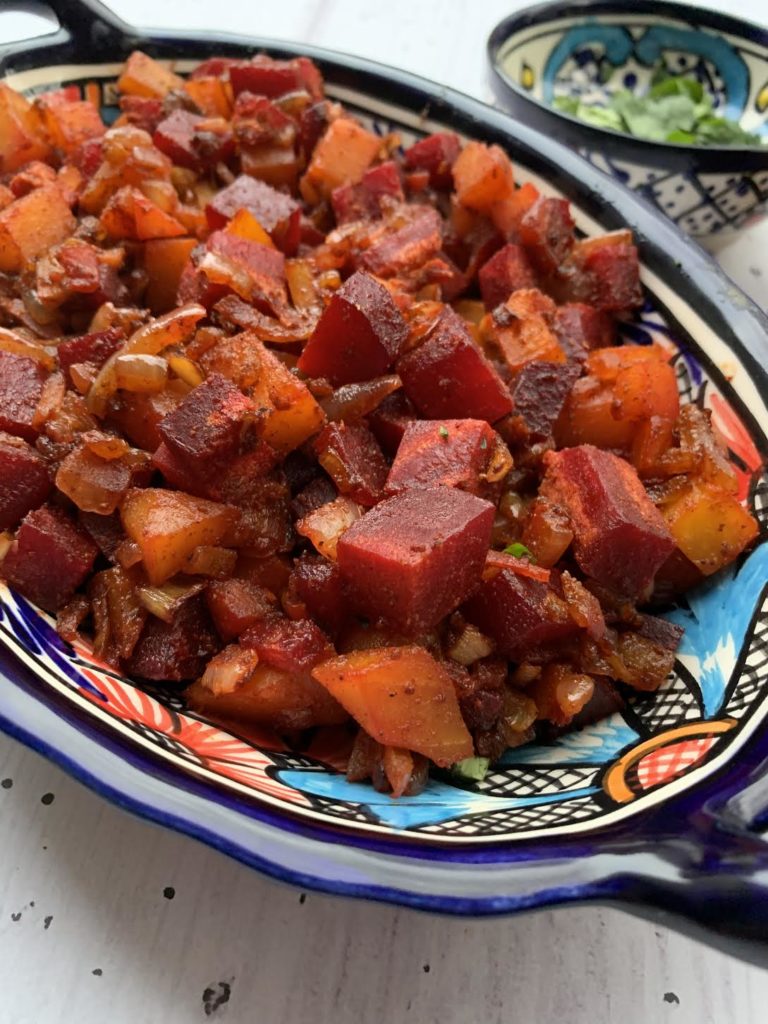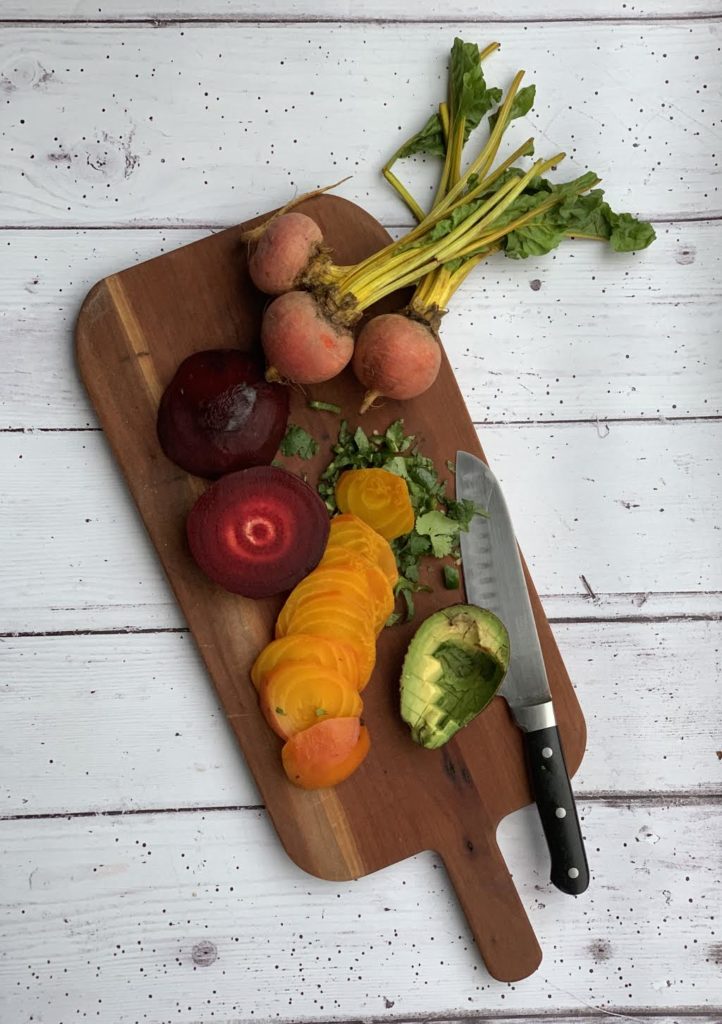 My grandmother, Ronnie and I were the only people in our immediate family who loved beets. When I would take the train from her house in Connecticut back to DC growing up, she would always pack me a little ziplock with sliced beets for a snack. There is still something so comforting about their flavor, thinking about Ronnie and our shared passion for beets!
I recently discovered a super easy way to roast beets in Gwyneth Paltrow's new cookbook, The Clean Plate. While lots of folks roast beets in tin foil, Gwynnie suggests using parchment, since avoiding aluminum is ideal, especially if you're detoxing from heavy metals. (Metallica, not included!)
All you do is scrub the beets clean, then roast for 90 minutes with a touch of olive oil and water, salt and pepper, tucked into a parchment packet.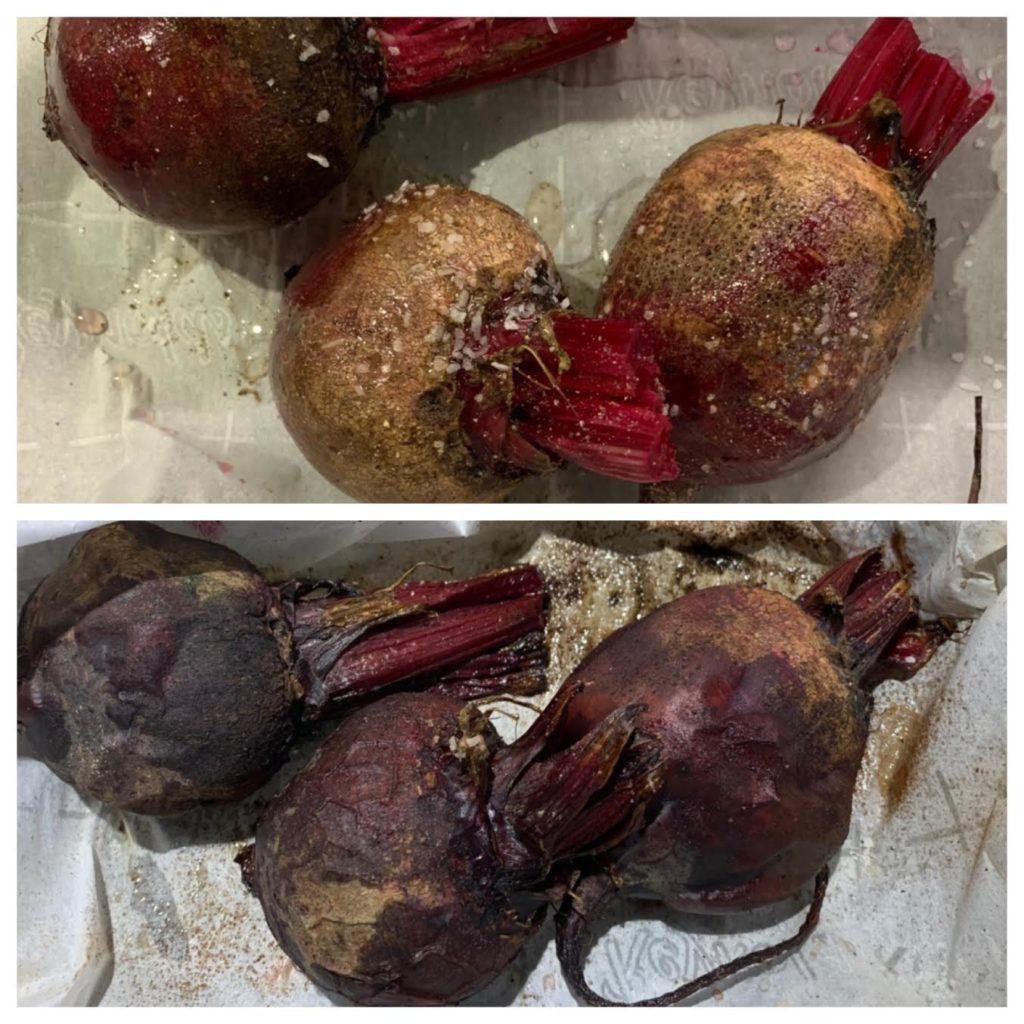 Once the beets are roasted, you easily peel off the skin, dice them up and then season them with your favorite taco seasoning. I personally prefer putting them into lettuce cups (Boston lettuce is my favorite) with some diced avocado, cilantro and jalapeno. Done!
You'll Also Love My Mexican Ceviche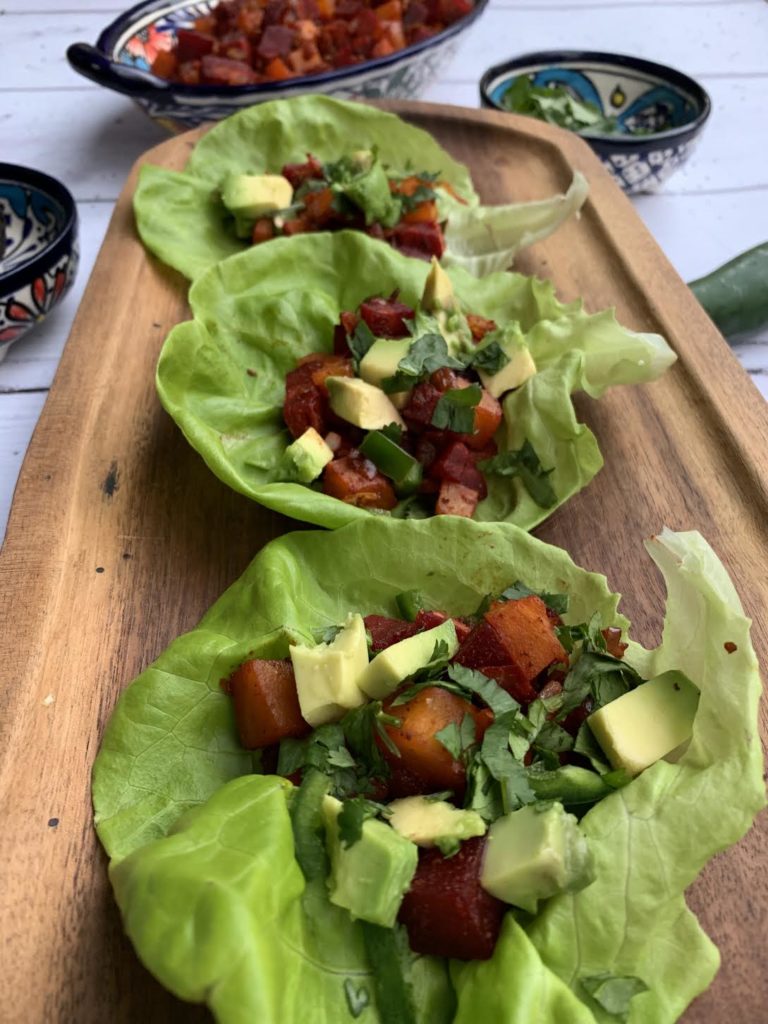 Unlike some other roasted veggies (ahem, zucchini), beets have a solid consistency that isn't watery or soggy and retains phenomenal flavor. If you season them, saute them and then have leftovers the next day, I think they're even more delicious.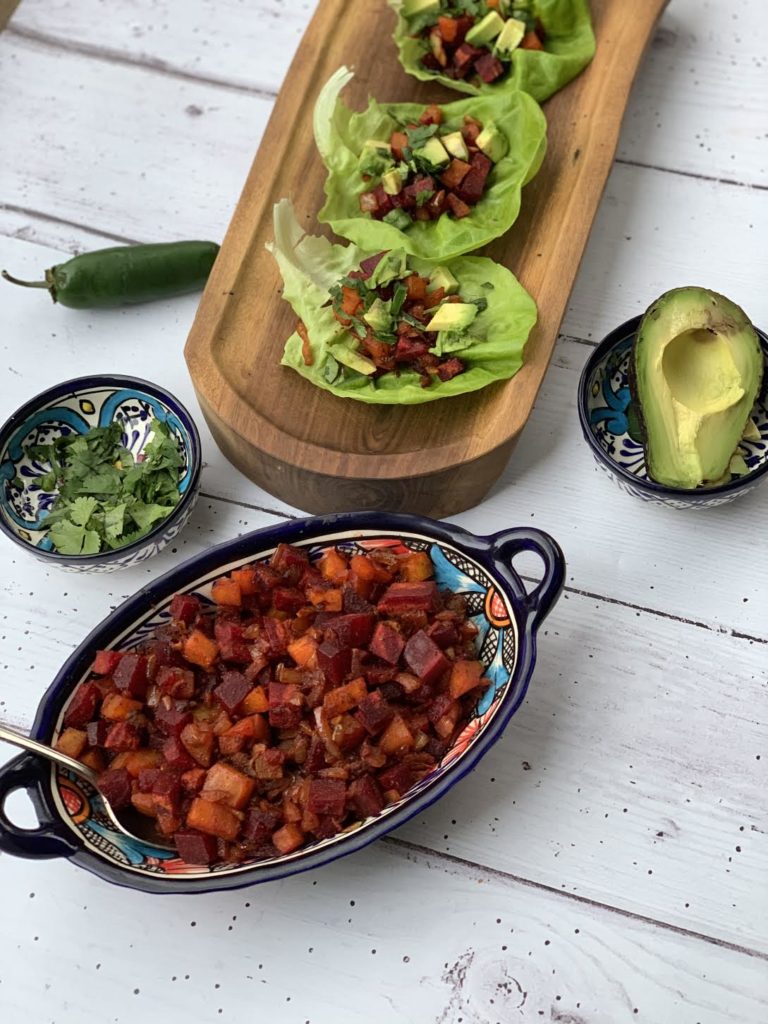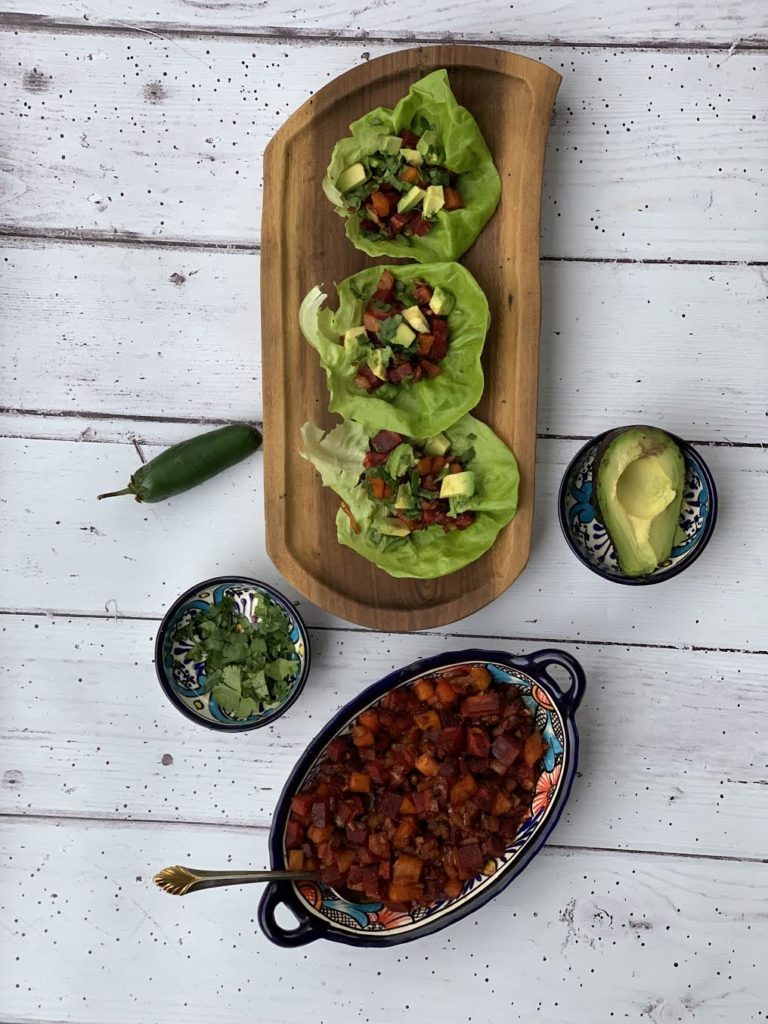 Be still my BEETING heart.
This seriously BEETS Taco Bell.
BEET IT. I'm eating tacos.
These tacos can't be BEET.
I'm a culinary goddess AND a Wordsmith. Just gimme a BEET.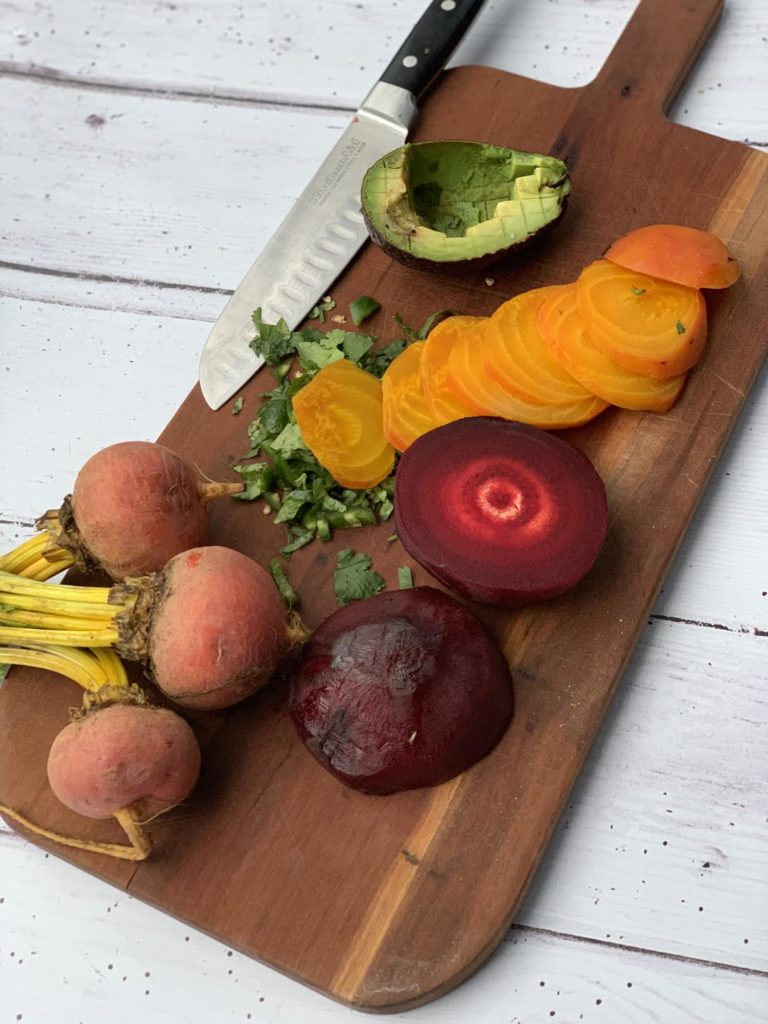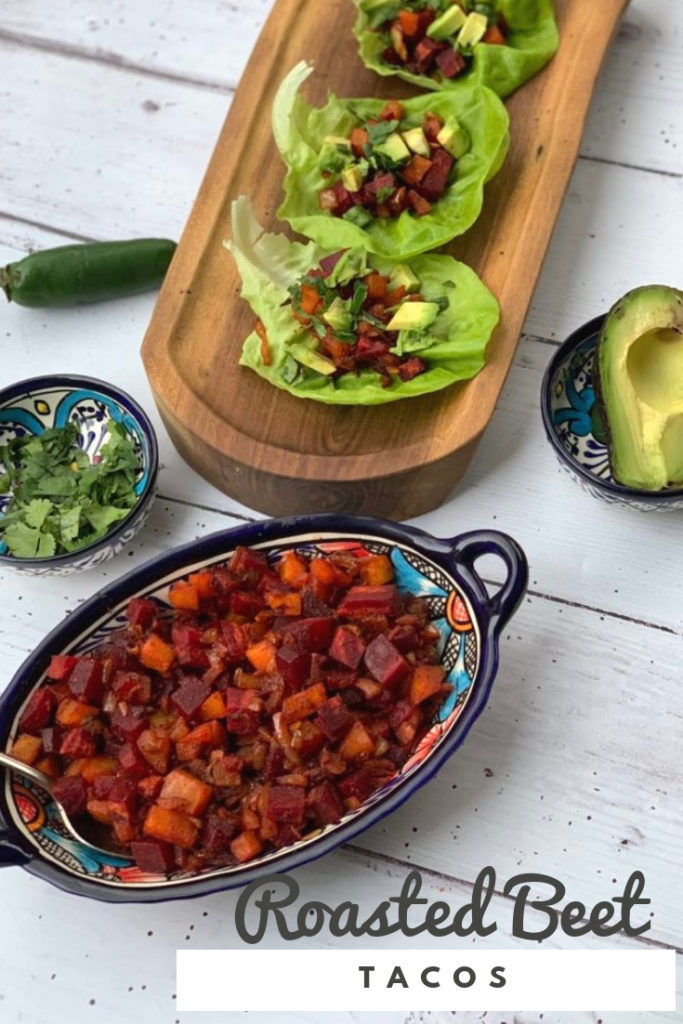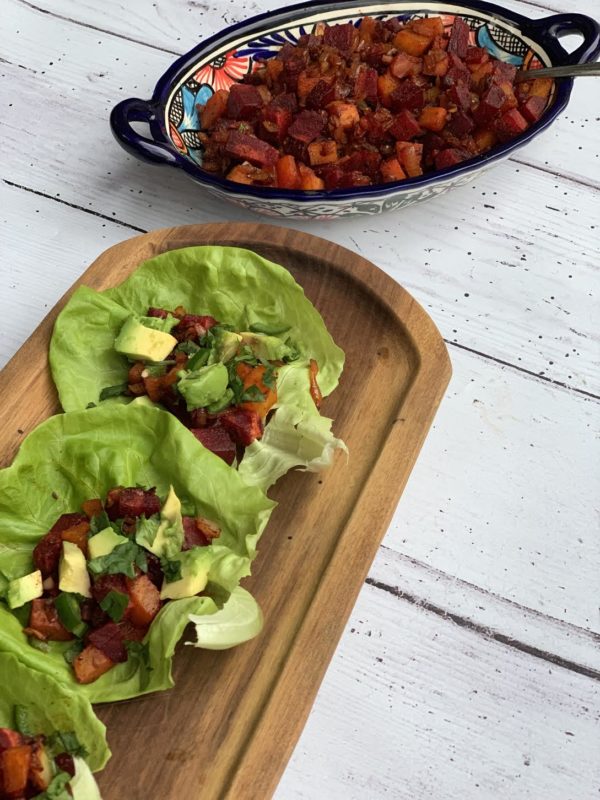 | | |
| --- | --- |
| | |
Preheat oven to 400. Rub each beet with some olive oil and place on half of a sheet pan's length of parchment paper. Add water and sprinkle beets with some salt and pepper.

Carefully fold the top half of the parchment paper over the beets. Starting with one side, roll and fold the edges the parchment so no liquid can escape and beets are completely enclosed. Continue folding until all edges are sealed.

Roast for 90 minutes. Remove from oven and be careful when opening parchment since steam inside is hot.
Peel and discard beet skin. Dice into 1/2 inch cubes. Saute onion and garlic in butter with the spices for 5 minutes until softened. Add beets (about 3 cups) and continue to saute for about 10 minutes until beets are browned and seasoned.

Fill Boston lettuce leaves with beet mixture and top with avocado, jalapeno, cilantro and any cheese you prefer. (I love using manchego)