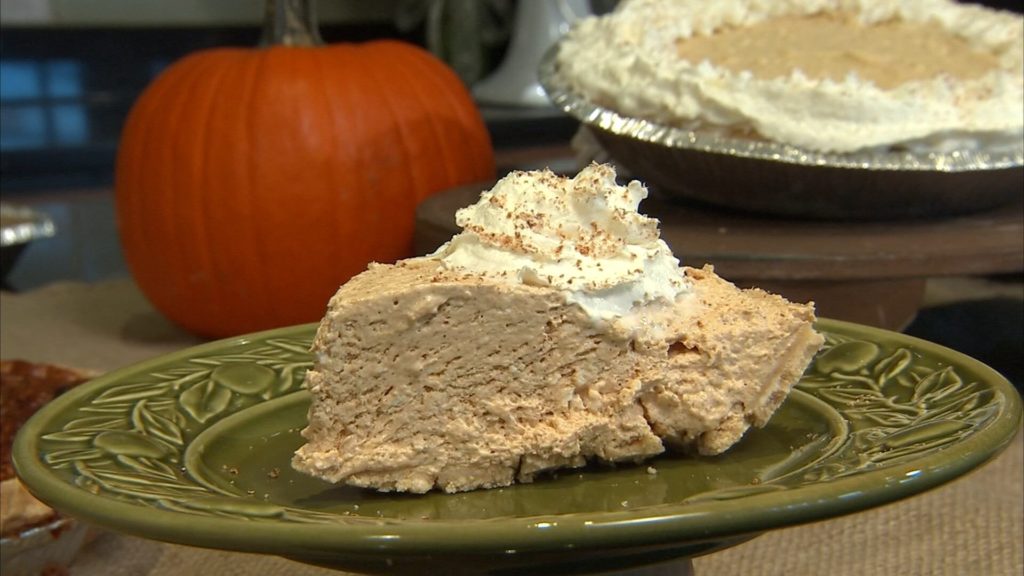 OK, you guys.  This is an oldie but goodie from the first year I launched Parker's Plate.  Somehow, I realized, my No Bake Pumpkin Cheesecake  didn't make the transition to the new blog, and it was one of the most shared recipes on social that holiday season.  Because PUMPKIN eeeeeeeeerrrrrryyyyytaaaaang.  You're either Team Pumpkin or Team Loser in my book.  I jest.  But not really.
The inspiration for this dessert came from a scrumptious peanut butter no bake cheesecake recipe I have with the combo of Cool Whip, peanut butter and cream cheese with some sugar and vanilla, so it got me thinking, "What about taking out the peanut butter and adding pumpkin?"
Bam.
If you want to make this sugar-free and/or gluten free, substitute sugar-free whipped topping and a 1/4 cup of Truvia for the real sugar.  You can also make a crust similar to my Guilt Free Lemon Cheesecake with ground almonds or pecans.
This is a great recipe when you're entertaining and you need something you can prep ahead.  Make it a few days before Thanksgiving, then thaw it out a couple hours before you head to the In Laws' place.  #winning!
Nutrition Facts
No Bake Pumpkin Cheesecake
Amount Per Serving
Calories 218
Calories from Fat 90
% Daily Value*
Total Fat 10g 15%
Cholesterol 12mg 4%
Sodium 194mg 8%
Potassium 39mg 1%
Total Carbohydrates 28g 9%
Protein 2g 4%
* Percent Daily Values are based on a 2000 calorie diet.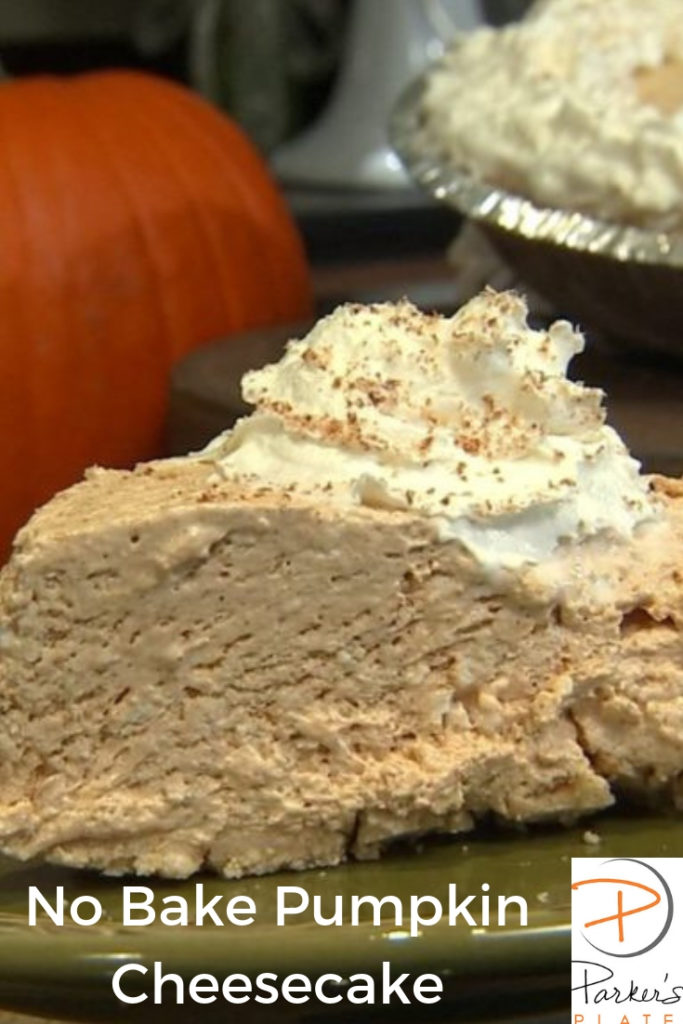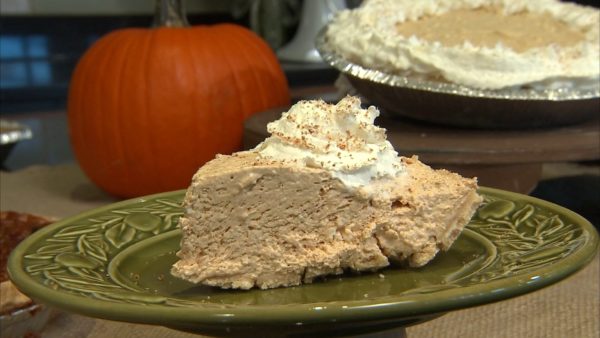 | | |
| --- | --- |
| | |
Bring cream cheese and whipped topping to room temperature so they're easy to mix. Blend together all ingredients in mixer. Pour into pre-made graham cracker crust and freeze for 2 hours. Take out of freezer 30 minutes before serving. Top with whipped cream and ground nutmeg. If you have extra filling, pop it into some cups and serve with graham crackers drizzled with chocolate. Pumpkin Mousse. You're welcome!