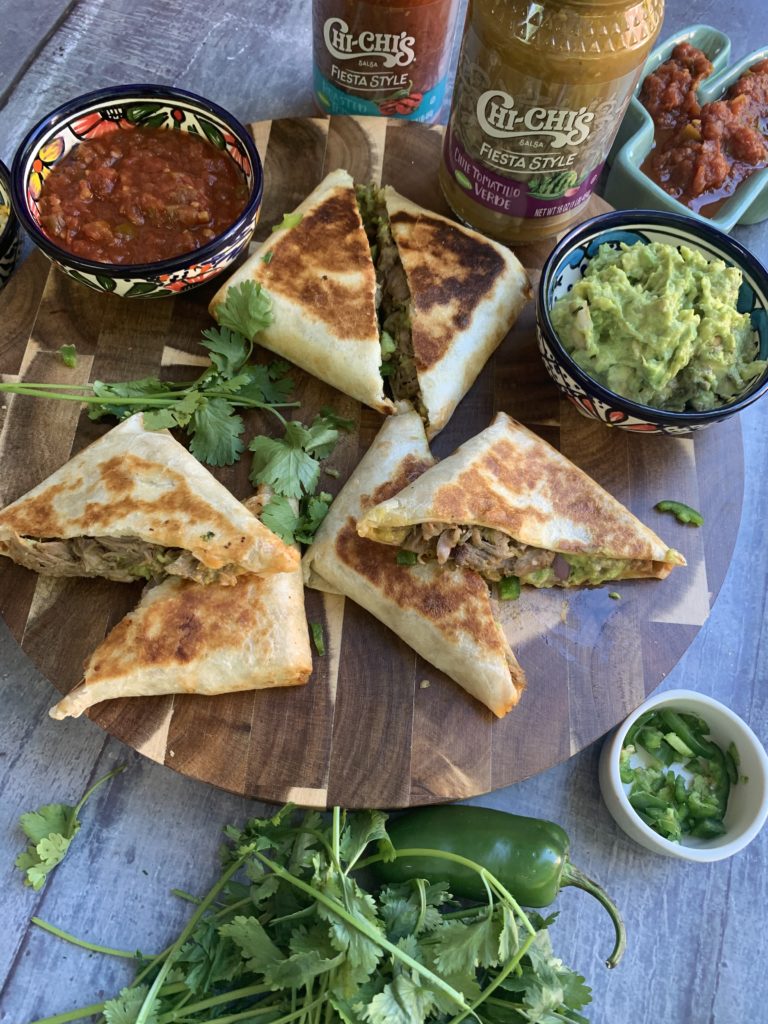 When I'm talking about a "fiesta," there are some must-have items: Guac, super cheesy delicious cheeeeeese, and a tortilla strong enough to stuff it all in or soak it all up. Cuz that's just where my mind goes—and we haven't even started on the margs yet! Seriously, though, Cinco de Mayo is one of my favorite food holidays! Especially when I discover a new twist on an old favorite. That's why I partnered with CHI-CHI's® Brand, since they are passionate about creating fun and festive occasions with delicious Mexican foods –specifically, my all-time faves– those crowd-pleasing salsas, tortillas, and chips I know you all recognize!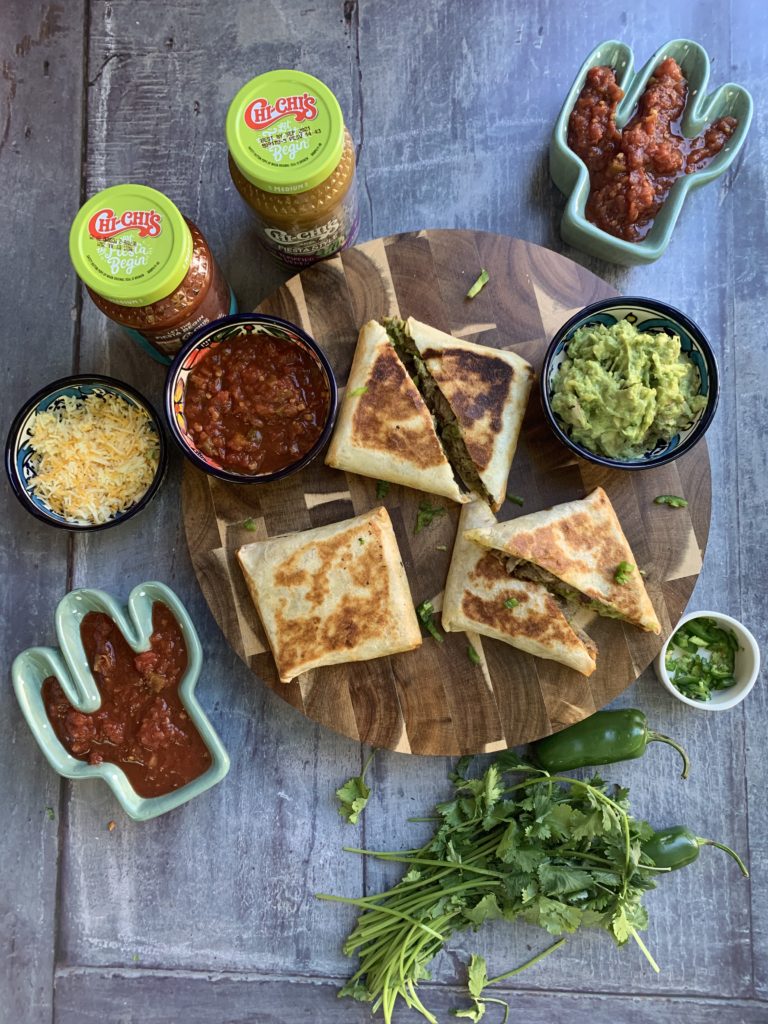 A true Mexican party has all of the flavor essentials and that means you've got to have the best ingredients: like real tomatoes, vegetables, and flavorful seasonings. CHI-CHI'S line of Fiesta Style Salsas include Smoky Chipotle, Roasted Tomato, and Chile Tomatillo Verde.

But, just wait, because your mind is about to be blown. This is the MacDaddy tortilla—the one all other tortillas want to be when the grow up. Meet CHI-CHI'S FOLDABLES® Tortillas.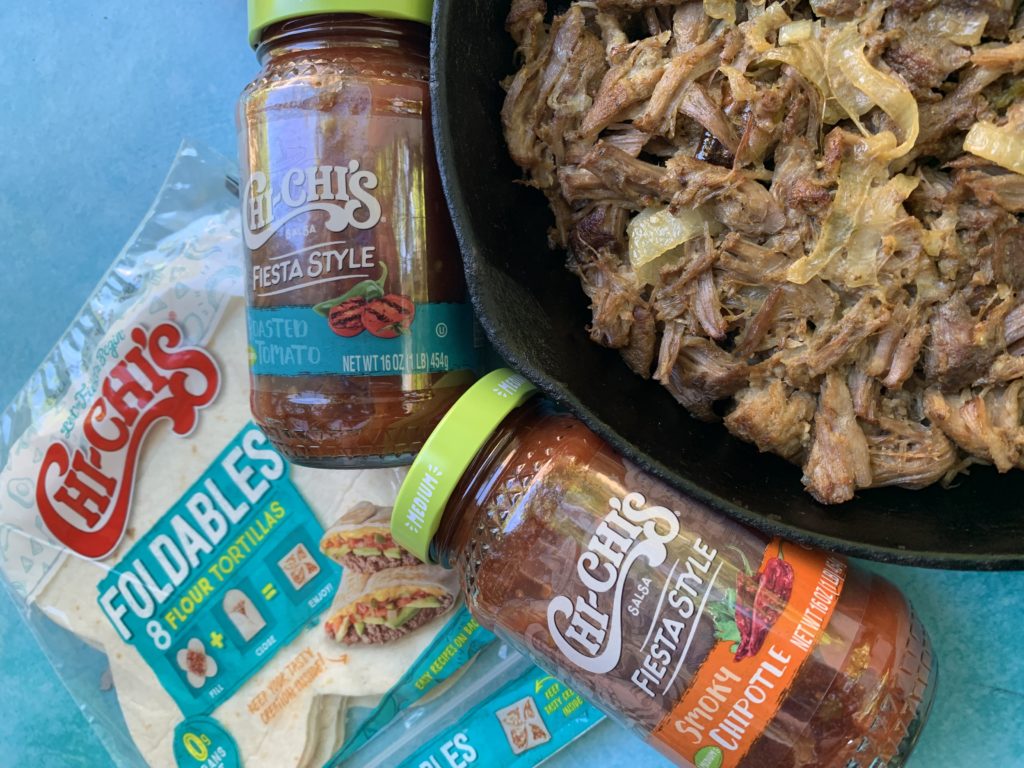 These are the perfect ride for whatever tasty creation you come up with. Plus, they close up tight for mess-free, on-the-go enjoyment.
All you do is spread out all of the delicious goodness in the middle of the tortilla…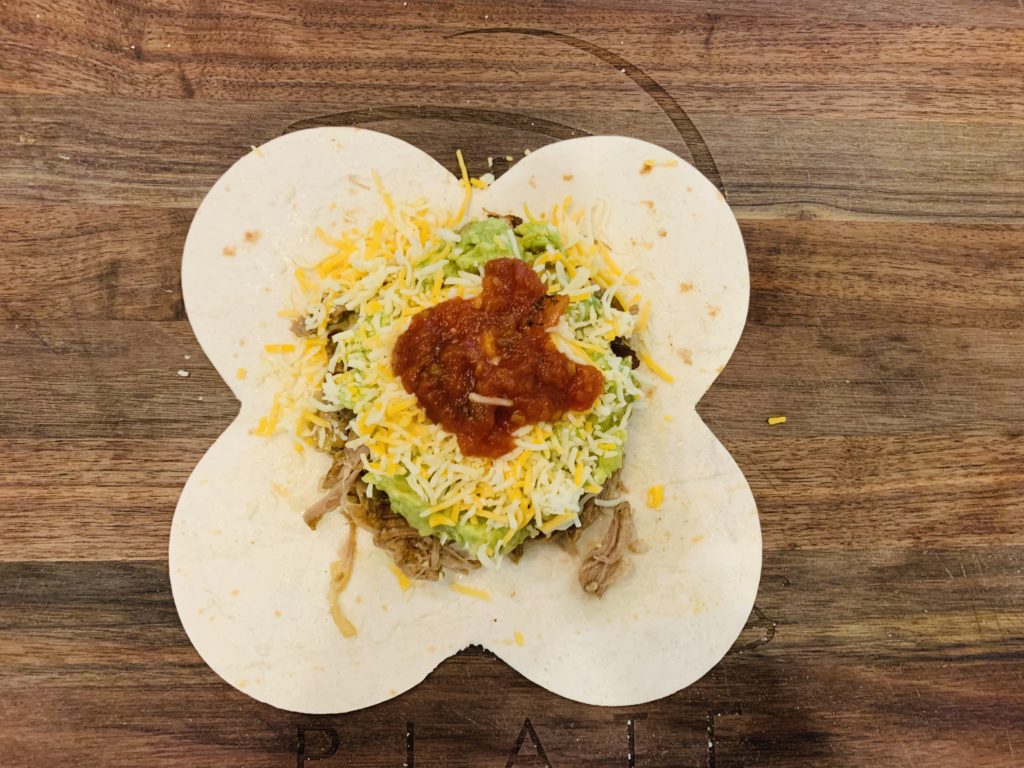 Then fold the corners into the middle and tuck them under…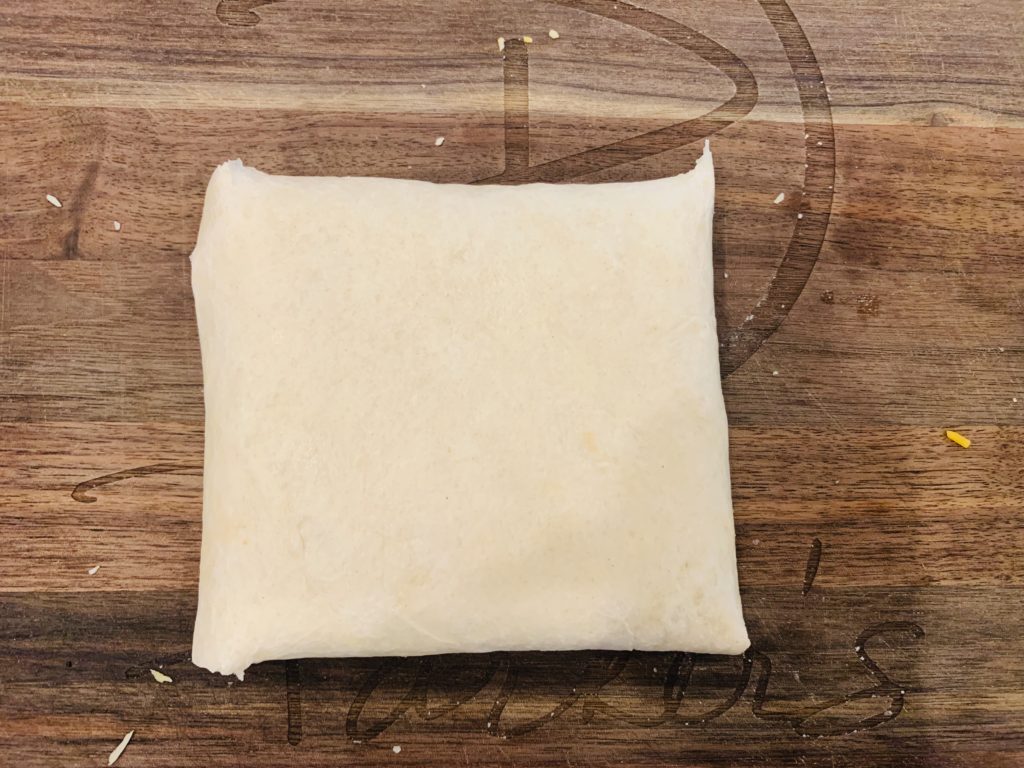 Toss into a hot pan seam side down and seal those yummy edges.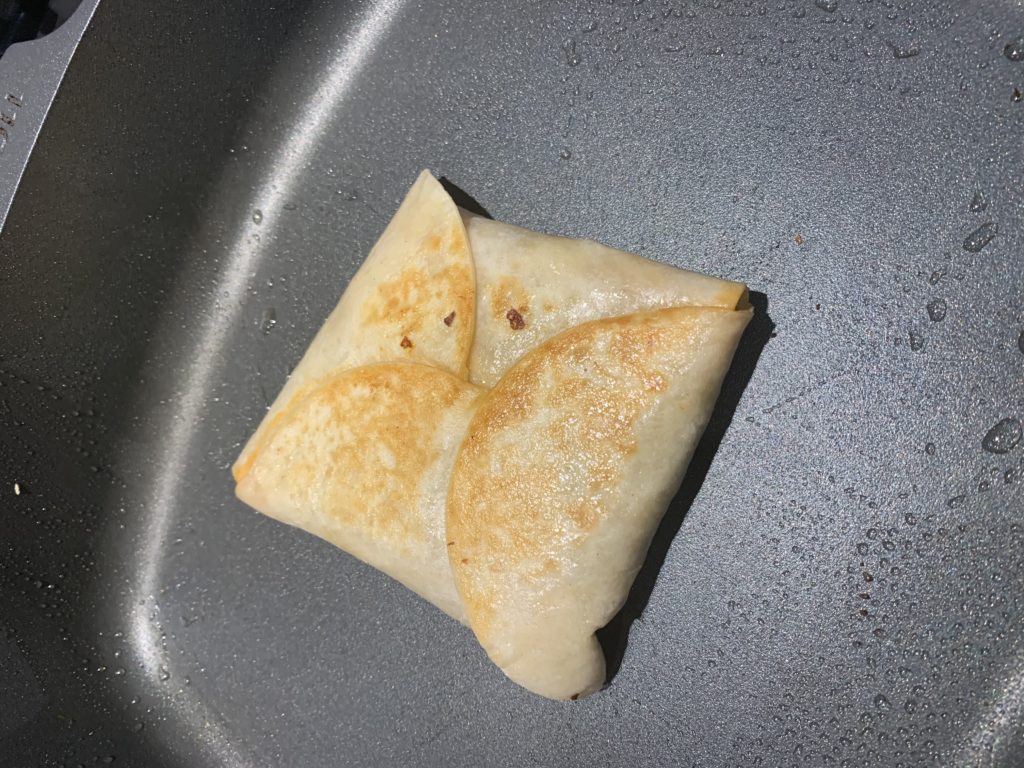 I like to get the sides extra crispy too…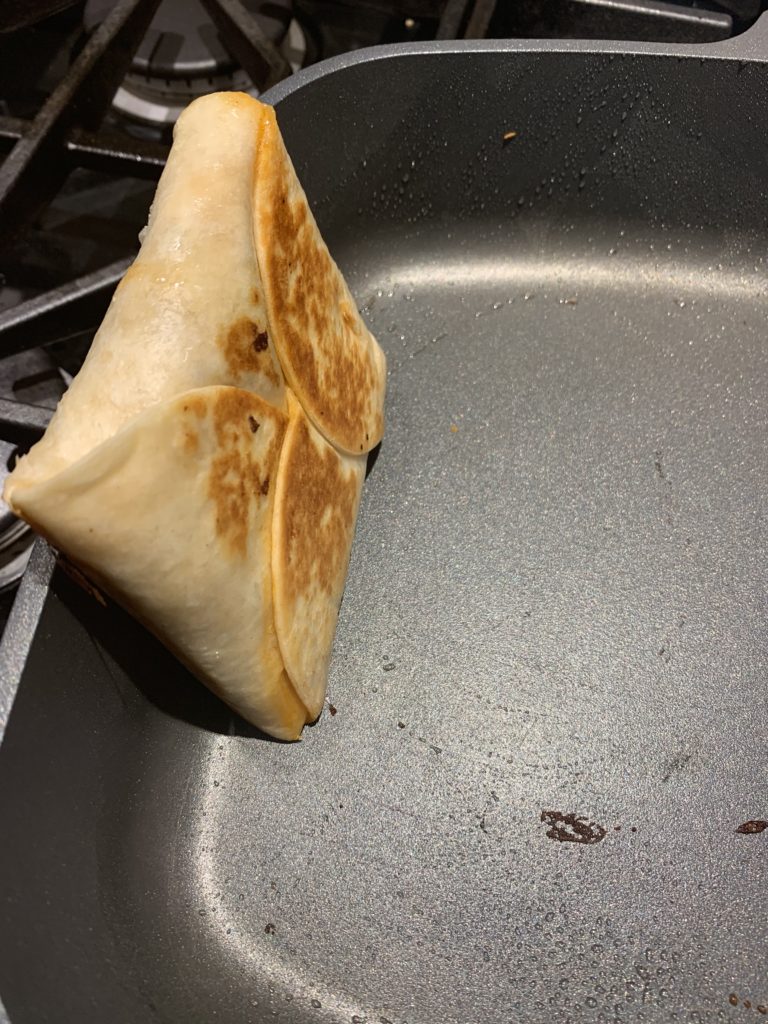 So go ahead, get loco! CHI-CHI's® Brand products make it easy and convenient to add festive flavor to any dish with quality ingredients: including real tomatoes, vegetables, and flavorful seasonings.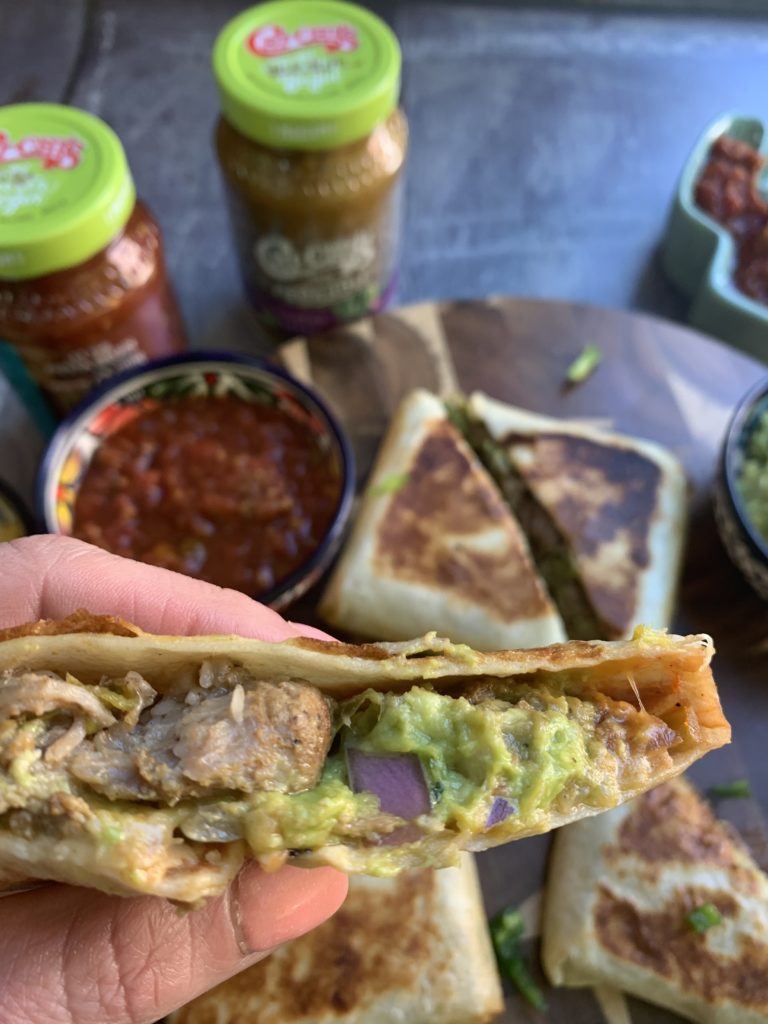 The great thing about tortillas like these is that they make pretty much ANYTHING taste good, because you have that crispy outer layer that is the perfect bite. I decided to keep it simple and flavorful and throw some carnitas into the crockpot. First, I seared about 2 pounds of the pork carnitas in a skillet.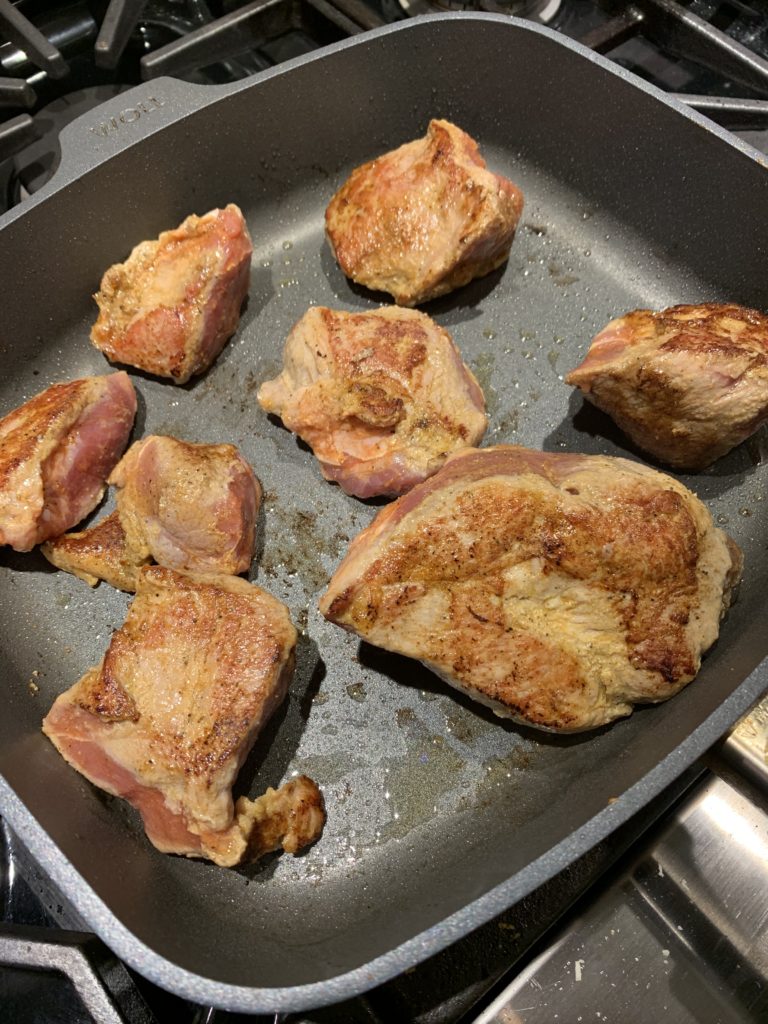 Then, after the pork is browned on all sides, toss them into a crockpot with a cup of chicken broth (or beer), some onions, and roughly chopped jalapeño.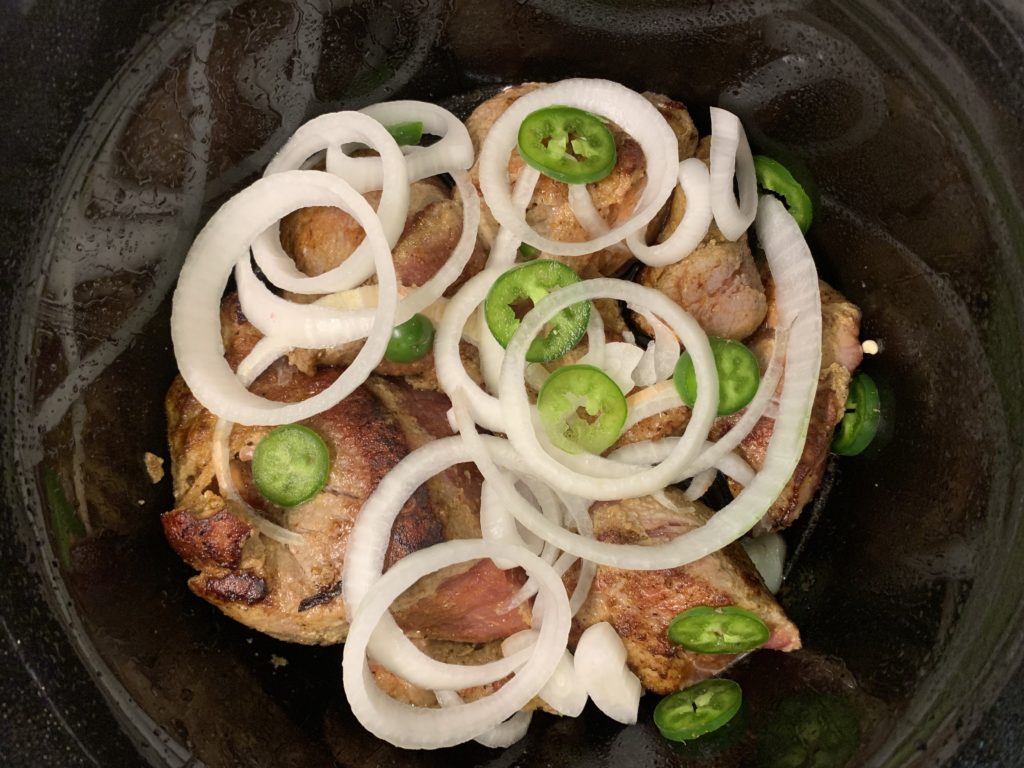 Cook on low for 6-8 hours or on high for 3-4 hours. Perfectly pork tender and ready to stuff, baby! Just get your favorite toppings together and get ready to be super bueno.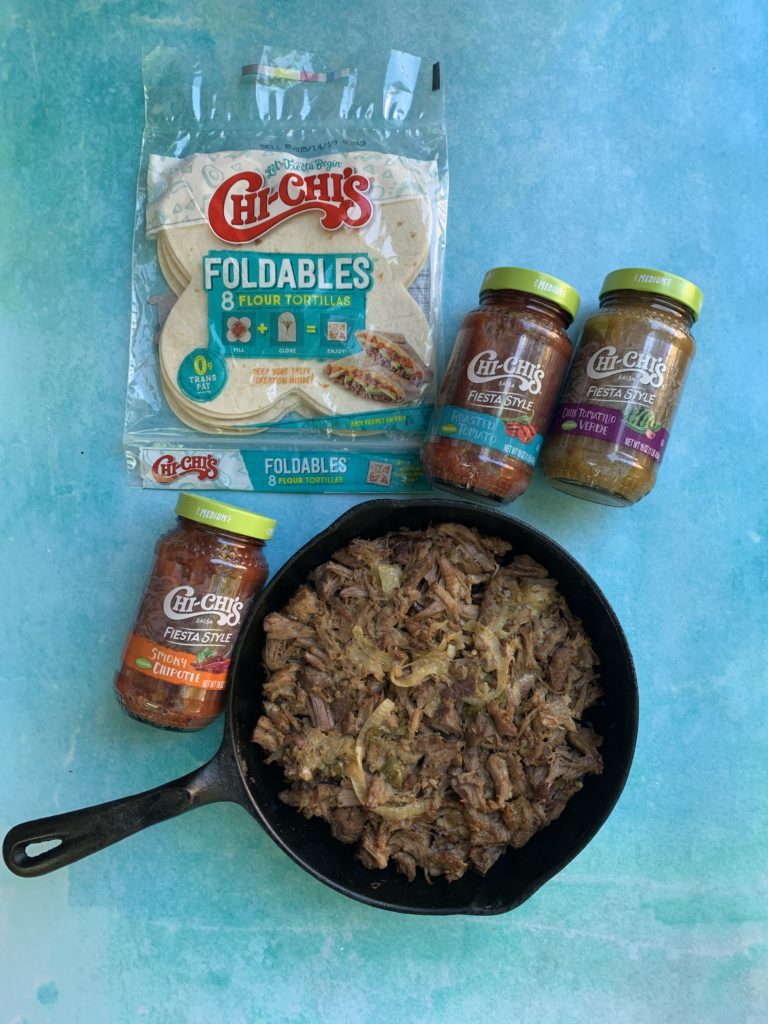 I love setting up a toppings bar, but don't be afraid to step outside your salsa comfort zone and use your CHI-CHI'S for some creative and delish ideas. My top 3:
Put Chi-Chi's Roasted Tomato Salsa on your favorite fish when you bake it for a 'Vera Cruz' style of fresh and flavor.
Mix Chi-Chi's Smoky Chipotle flavor into some sour cream for added dreamy and creamy, dippable delish.
Add Chi-Chi's Tomatillo Verde Salsa onto scrambled eggs for a fiesta style brunch dish.
Enjoy your Cinco spread however you mix it up! CHI-CHI's is available in mass-market grocers, such as Price Chopper, Tops Market, and SuperValu, as well as online at https://www.mexgrocer.com/brand-chi-chis.html
*This post was sponsored by Chi-Chi's Brand, but all opinions are my own.
Thank you for supporting the brands that keep Parker's Plate working!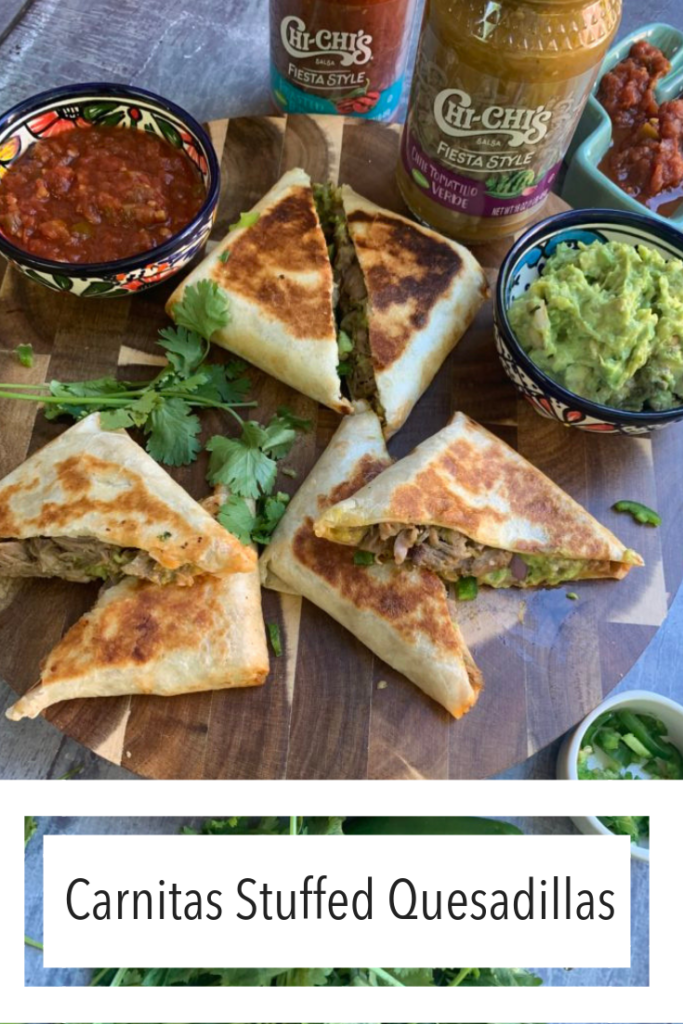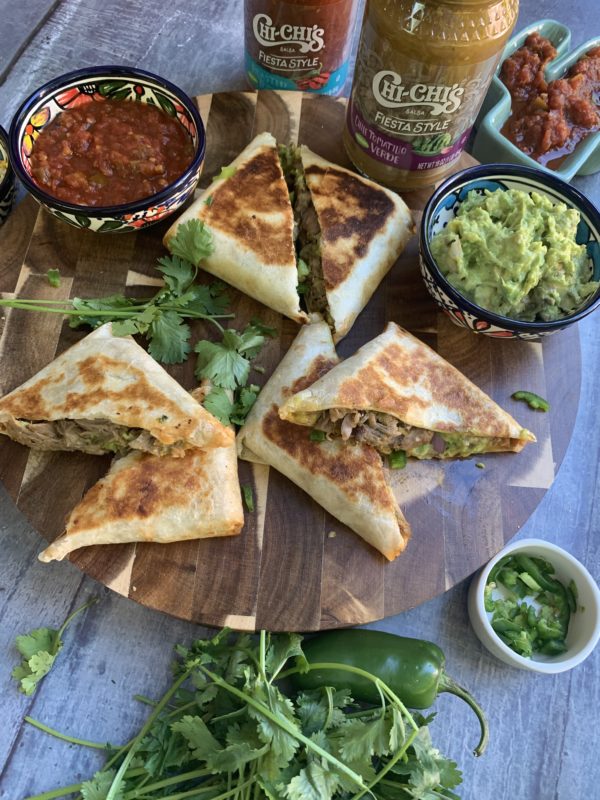 | | |
| --- | --- |
| | |
Dry off carnitas and sear in canola oil. If unseasoned, sprinkle with kosher salt and seasonings, if desired. Brown on all sides in pan. Add carnitas to slow cooker with onion, jalapeño and broth. Cook on low for 6-8 hours or on high for 3-4 hours.

Shred carnitas with a fork and fold in any additional onions and jalapeños. Add carnitas and toppings into Chi-Chi's Foldables and fold corners to seal. Place seam side down in a frying pan with some additional canola oil or butter. Fry on all sides, including corners, until golden and cheese has melted inside.