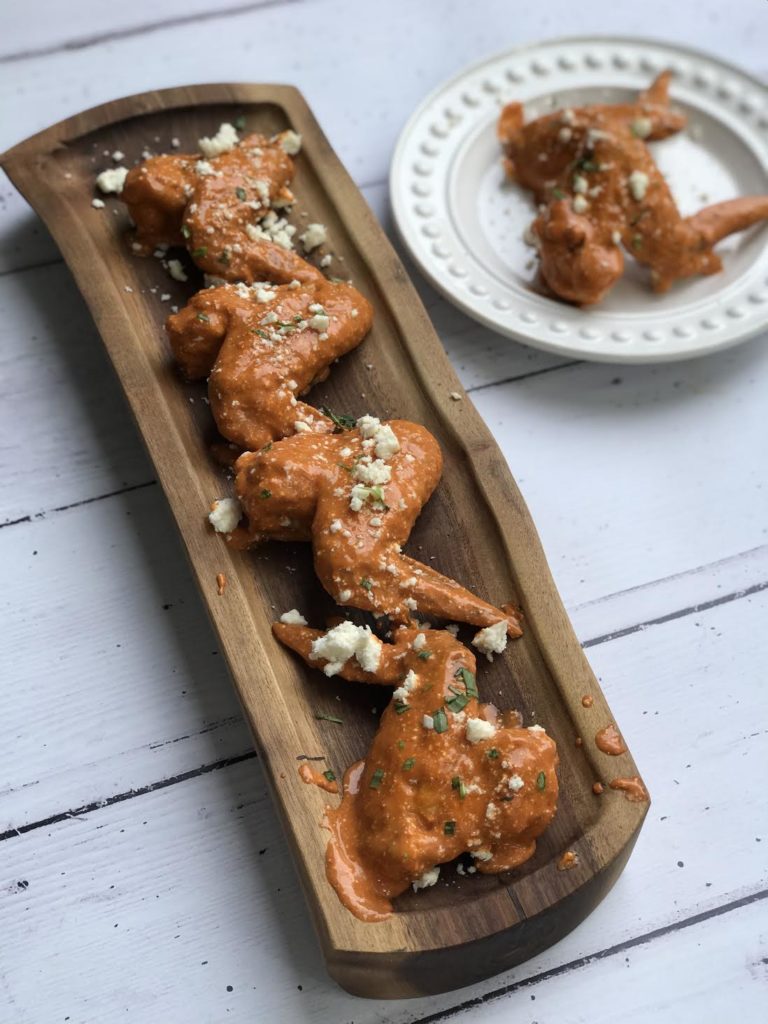 There are certain foods that I designate, "must order if they're on the menu" and chicken wings are one of them.  So are deviled eggs, by the way, but I'll save that for another post! One of the first questions I ask when ordering hot wings is, "Are they breaded or floured?" That is so my gluten allergy doesn't rear its ugly head.  The second question is how they're prepared: Fried?  Smoked? Baked?  I've had them all of the above and smoked is my favorite, but who has time for that?  Simply baking them naked, (cuz isn't naked always better??) and then drenching them in sauce before serving is my PMOWC.  (Preferred Method of Wing Cooking!)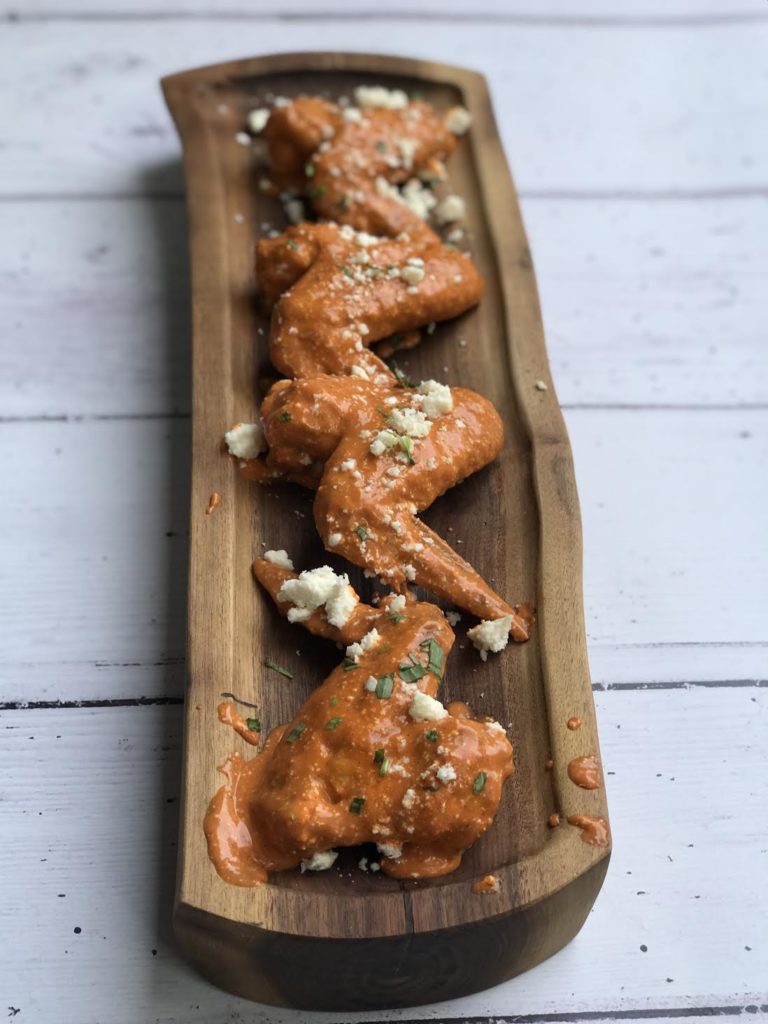 I've tried dozens of hot sauces and I always come back to Frank's Red Hot Wing Sauce.  Hooter's sauce is a close second, but Frank's is most consistent and it's (in my opinion) easiest to 'doctor' with some additional ingredients.  In this recipe, all you add in is some butter, cream cheese and blue cheese, then top with Queso Fresco.  If you haven't tried it, you must start using Queso Fresco, cuz it's a game changer, you guys.  It's like the smoother, brinier sister to Feta.  I regularly partner with Cacique on TV segments and there's a reason.  It's the best!  And it's widely available.  Put it on Mexican Street Corn, on ceviche or salad and of course, tacos.  I'm getting hungry just writing this.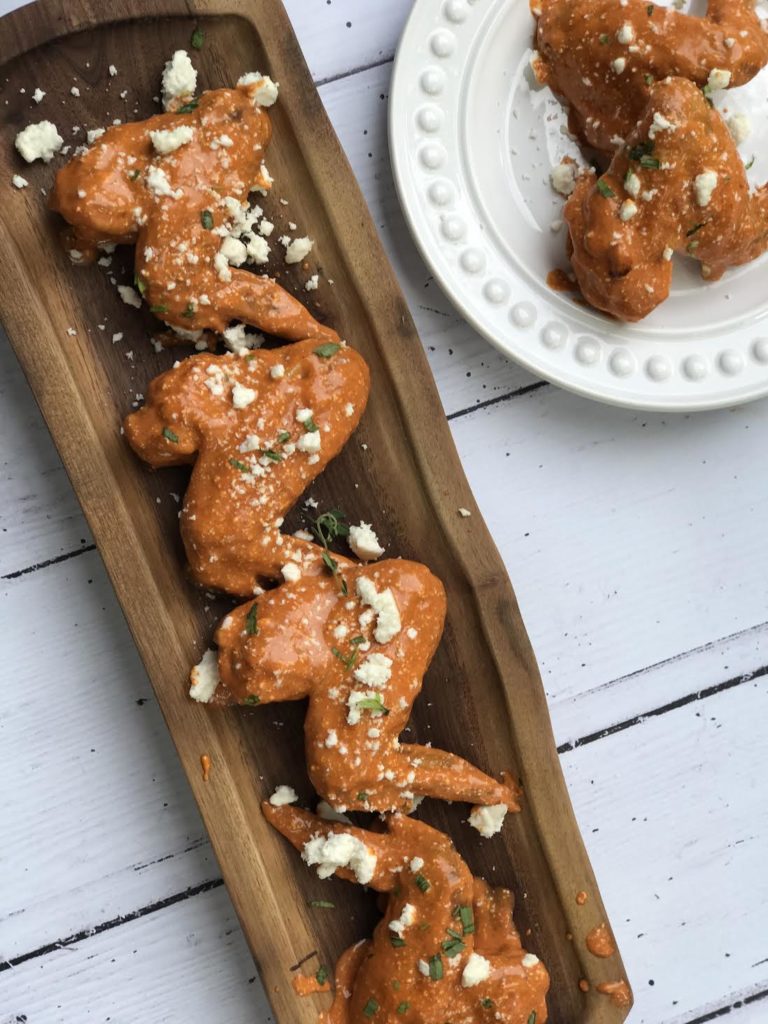 Ain't no thing like a chicken wing!  And if you love wings, you must try these other recipes.