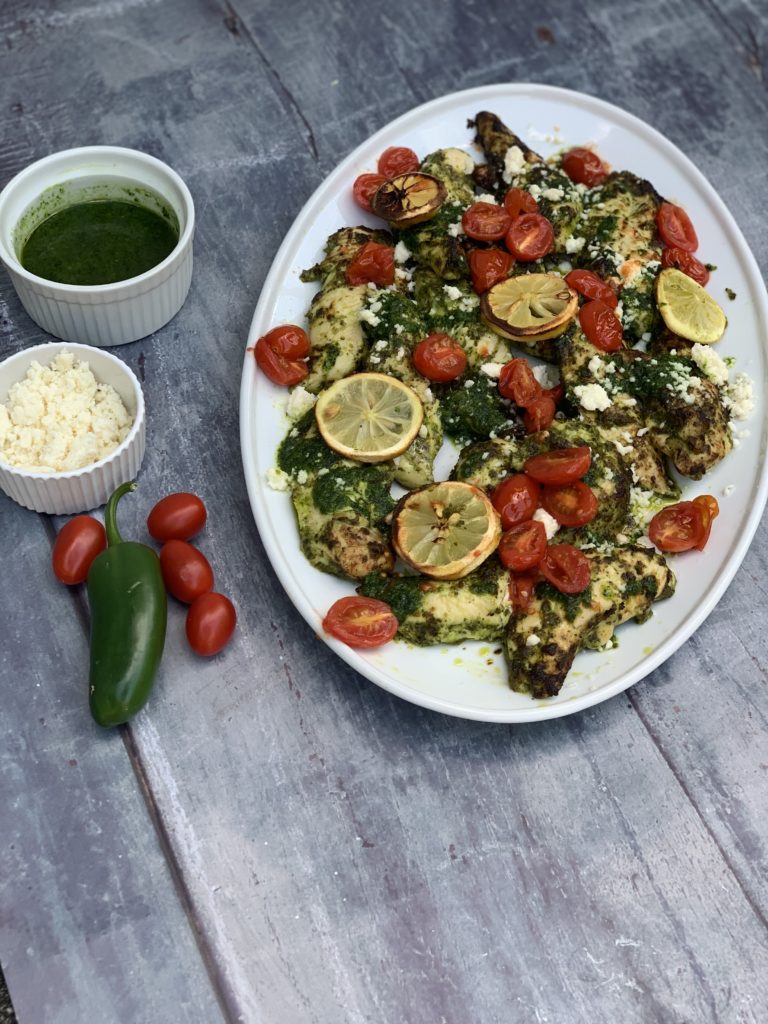 Herbaceous, luscious, succulent…obviously, my vocabulary skills rival my culinary prowess. More importantly, this recipe will help solve your "oh no, not another dry chicken dinner" problem. The key, my lovelies, is a combination of the cut of chicken (boneless, skinless chicken thighs) and the pesto-like sauce that coats the meat while it cooks.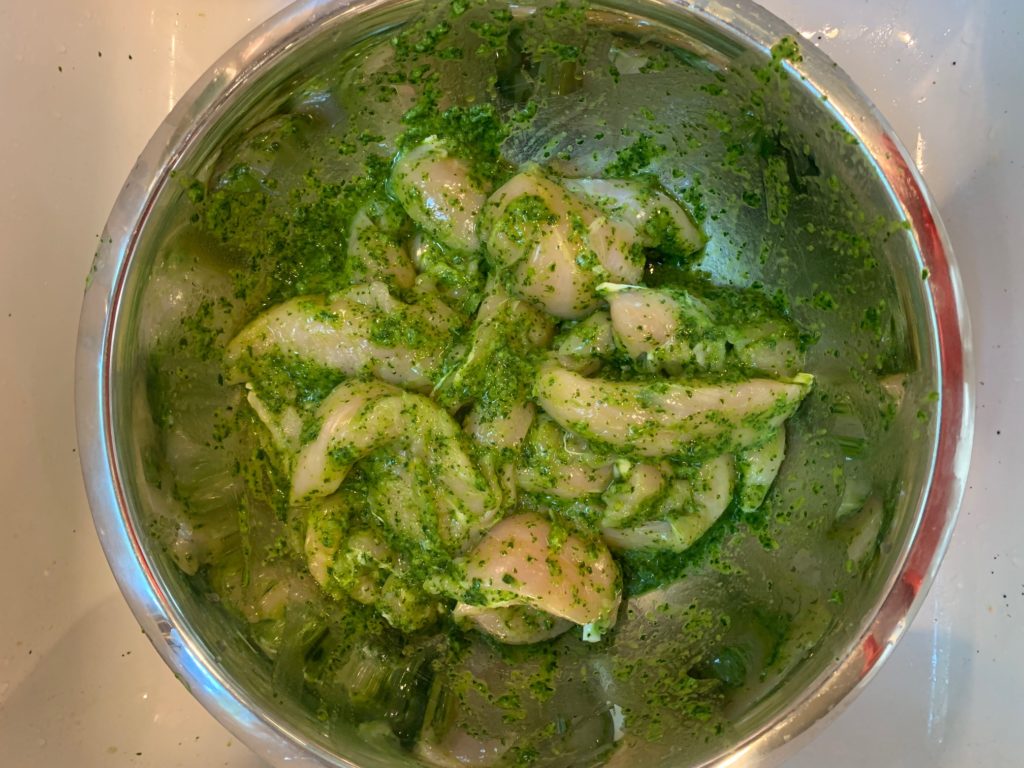 The beautiful thing is, you don't even need to marinate it. Just pour that green goddess-style sauce on the chicken and prepare for the juiciest, most delicious dinner you've had in a long time. I've experimented with this recipe numerous times, and you can swap out various fresh herbs, but I prefer the combination of parsley and cilantro.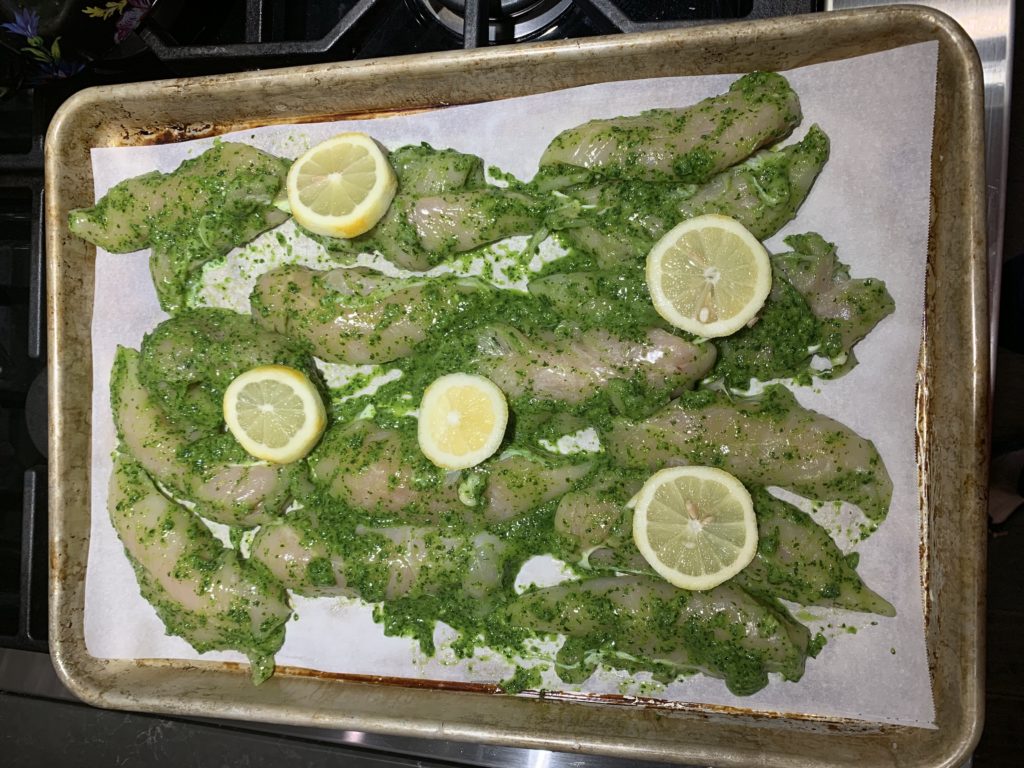 Feel free to use basil, get crazy with some sage, but fresh herbs and that lemon zest are the key to that fresh pop of flavor.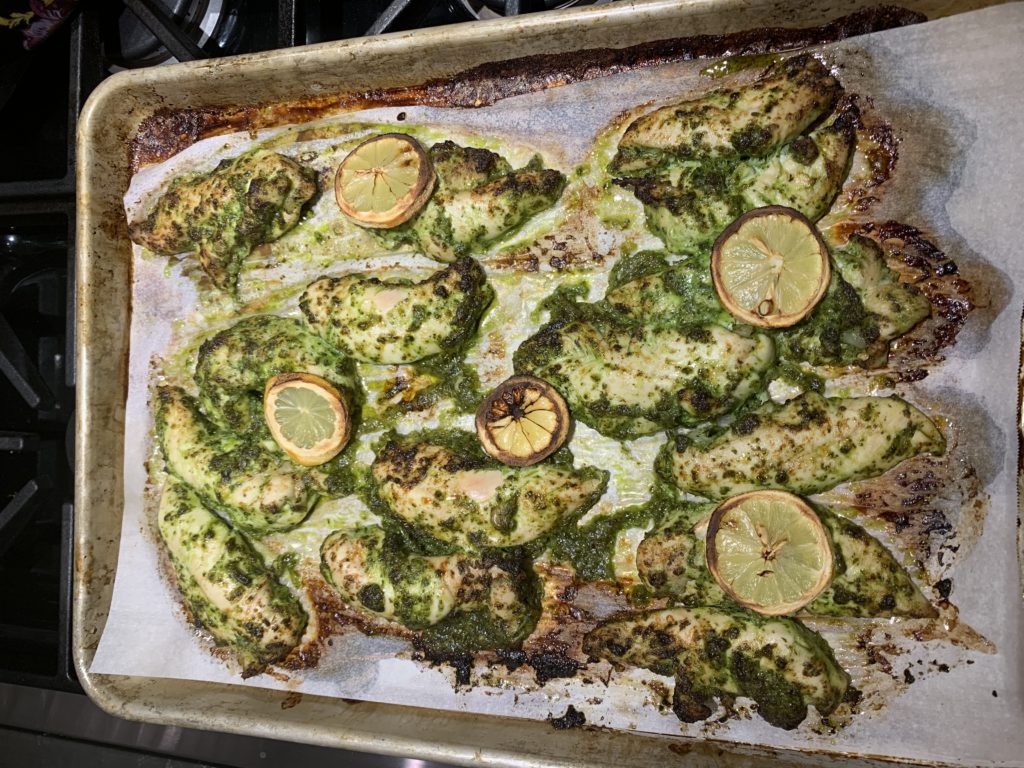 Just make sure to save at least a quarter cup of the sauce before you add the chicken to it. This portion of the, let's go back to my favorite word, herbaceous, sauce is to drizzle on top.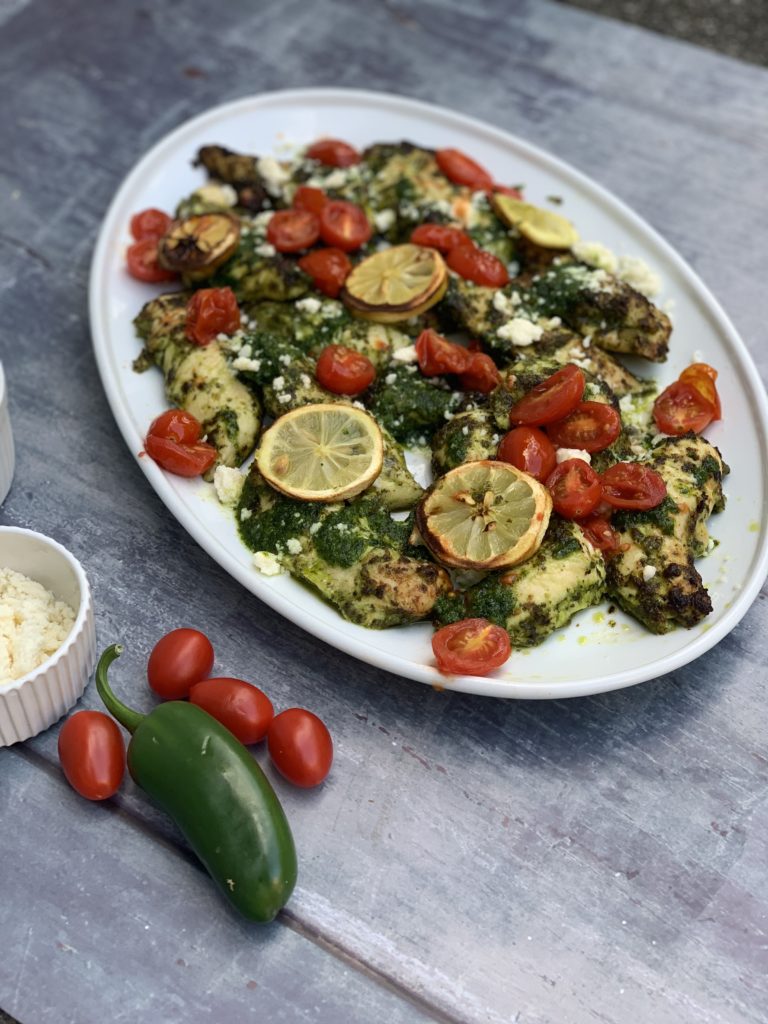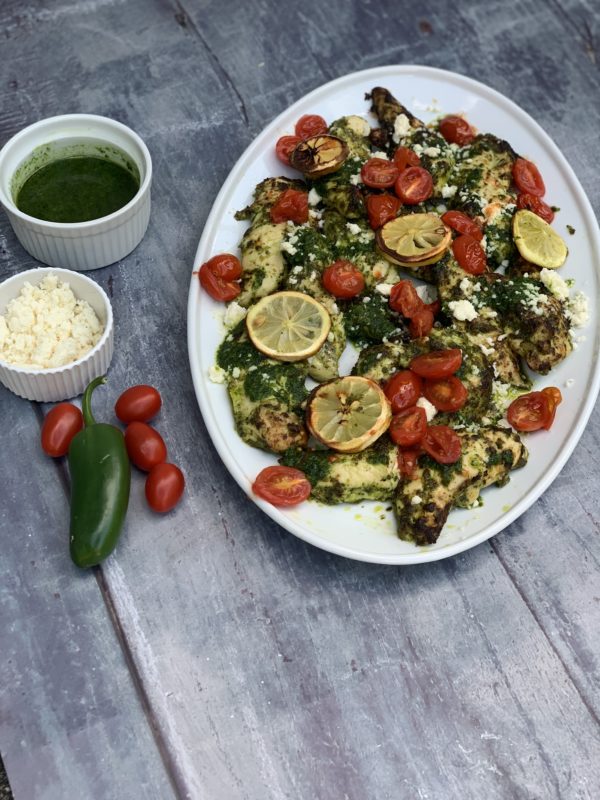 | | |
| --- | --- |
| | |
Preheat oven to 400. Put all ingredients through lemon zest in food processor and pulverize.

Add avocado oil slowly and continue blending until a smooth sauce forms, like a pesto. Save ¼ cup sauce and put aside.

Put chicken in a bowl and coat with sauce. Spread out onto a sheet pan with parchment paper and slice lemon that you zested and lay on chicken. Bake for 30-35 minutes until cooked through. Serve drizzled with sauce.