In honor of "National Yorkshire Pudding Day," I thought it would be the perfect time to share my grandmother's signature recipe.  "Ronnie," as she was lovingly called by our family, was the original culinary goddess…her roasts were legendary, and so were the popovers (or Yorkshire Pudding) that she made with them.  The key is adding some of the drippings from the roast to the batter– and then baking them until they are golden and popping out of the pan!  Remember to turn the temperature down after the first 25 minutes and then continue baking for another 15 minutes.  I have forgotten that little step before and then realized my popovers had deflated and wilted!  When they are baked to perfection, they stay "popped" in the pan after you take them out of the oven.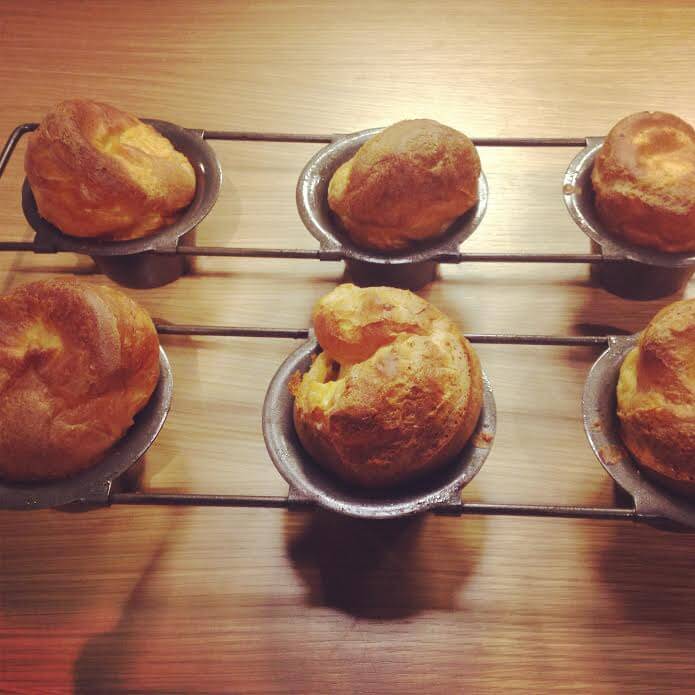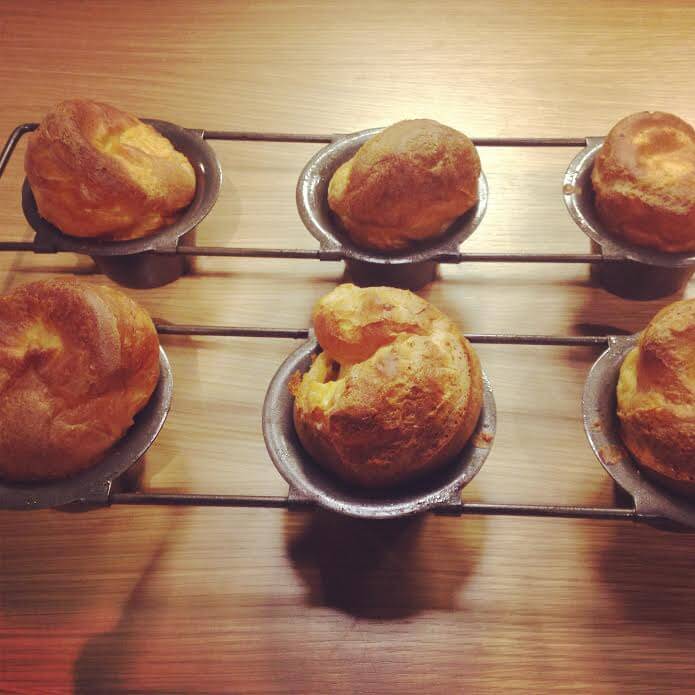 These golden gems are stand-alone delicious, but the real food heaven happens when you drench them in gravy, in between bites of tender roast beef.  Just thinking about that decadent meal,  I am totally transported back to Ronnie's kitchen in Connecticut, the rich smells wafting through the grand rooms of my grandparent's house.  I used to lie on the kitchen couch (yes, she actually had a COUCH in her kitchen!) and watch her deftly wielding multiple pressure cookers while putting the finishing touches on her apple pie.  Ronnie LOVED to cook for a crowd (sound like someone else you know??)   I miss her every single day.  I just wish she had lived to see me turn into a great cook–  her passion for all things delicious continues to inspire my own culinary dreams.  I hope this recipe will inspire you!
Grandma Ronnie's Popovers
---
Ingredients
4 eggs
2 cups milk
2 cups flour
1 tsp salt
drippings from roast turkey/beef
Instructions
Heat oven to 450. Grease 12 deep popover cups or 15 medium muffin cups. With hand beater, beat eggs slightly, add mil, flour, and salt and beat until just smooth.
Add a tablespoon of drippings to each cup.
Fill popover cups 1/2 full, muffin cups 3/4 full. Bake for 25 minutes.
Lower oven temperature to 350 and bake for 15-20 minutes longer until deep golden brown. Immediately remove from pan and serve hot.