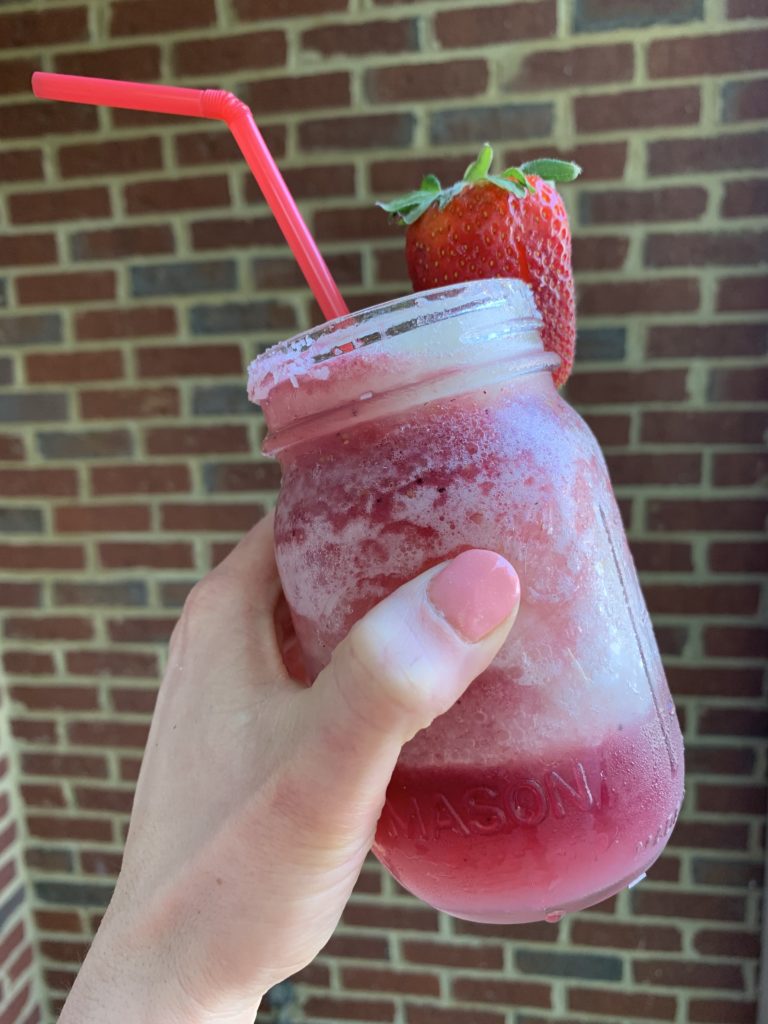 This is the lovechild of a margarita and sangria. Meet the Sangrita Swirl, y'all. You'll want this frothy swirl of a cocktail in your life all summer long!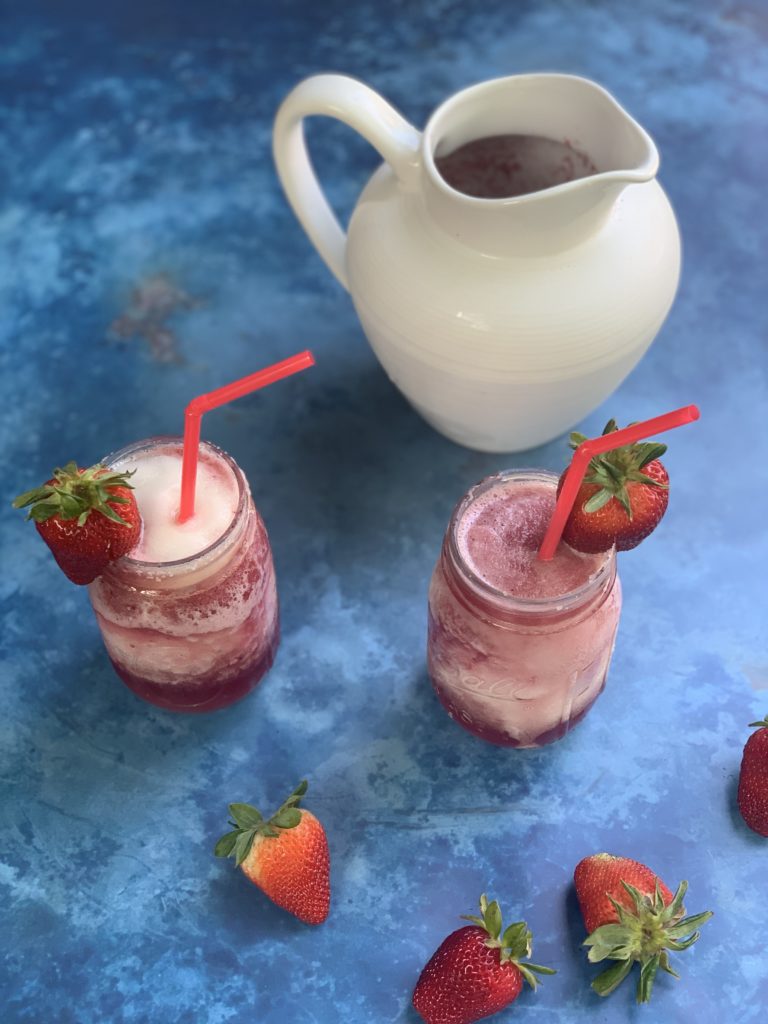 Back in the late 90's, margaritas were pretty much the signature drink of my trio of besties. Even though Kelley, Jen and I went to different colleges, we always spent as much time together as we could on spring breaks and summer vacations. So when Jen got a job bartending at a local Mexican restaurant called the Rio Grande Cafe, it was pure margarita gold. Not only could she hook us up with free drinks, but Rio had the legendary "Swirl Margarita," which was a combination of a frozen regular and frozen strawberry margs. It was so sweet, it was like drinking diabetes in a chilled, salted glass, but dayum, were they good. Until you woke up the next morning with a GRANDE sized hangover. Not that we EVER were hungover the next morning.
I found this pic of the three of us when we were all out in LA together, circa 1999– naturally, we were at a Mexican restaurant (Mexicali) ordering up margaritas! We are celebrating our 30th year of friendship together and booked a weekend in NYC in June to mark the occasion– pretty sure margaritas will be involved. Now if I could just find that black cowboy hat…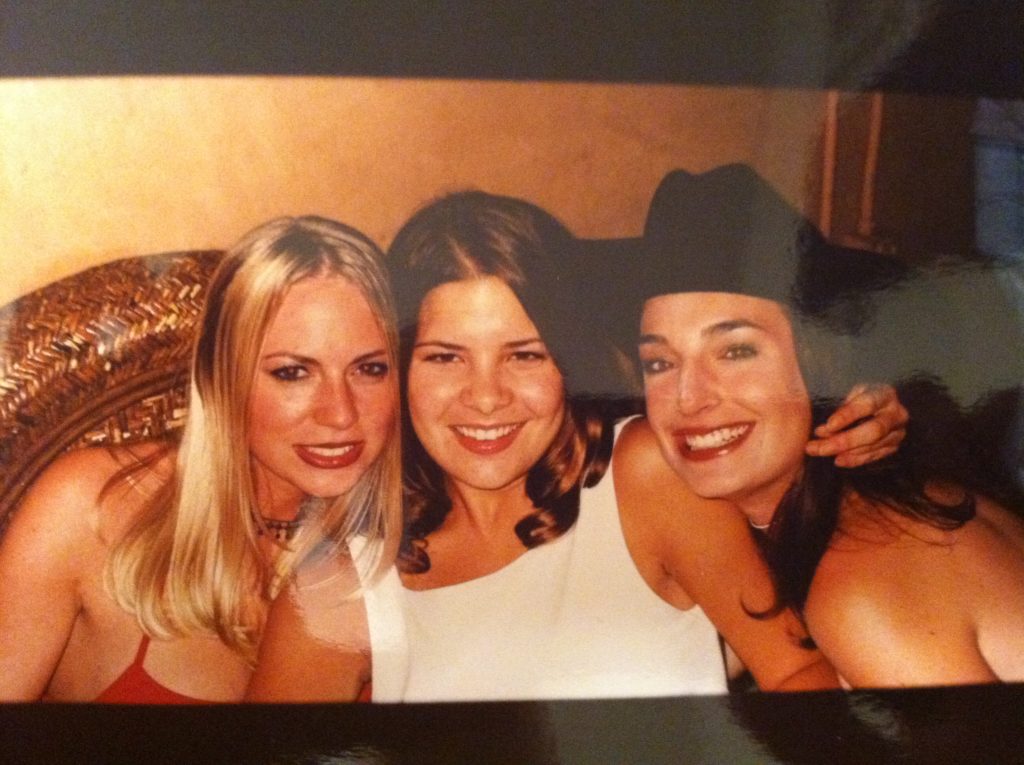 I wanted to recreate the Swirl, but figured I would do a twist on the classic: Instead of strawberry margarita, I swapped in frozen sangria. You guys. This is so, so delish. Something you can do ahead of time is actually freeze some red wine in an ice tray— and that way, it doesn't water down the sangria when you blend it up. If you don't have time to do that, just toss in regular ice cubes and no one will know the difference.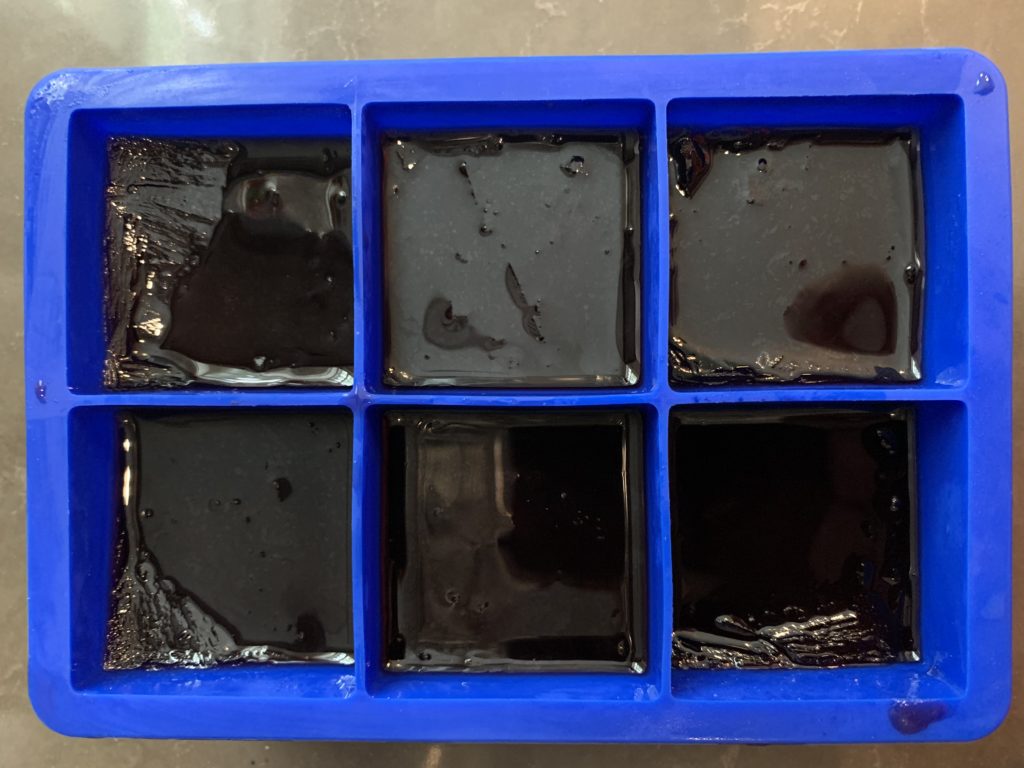 Now, who's on blender??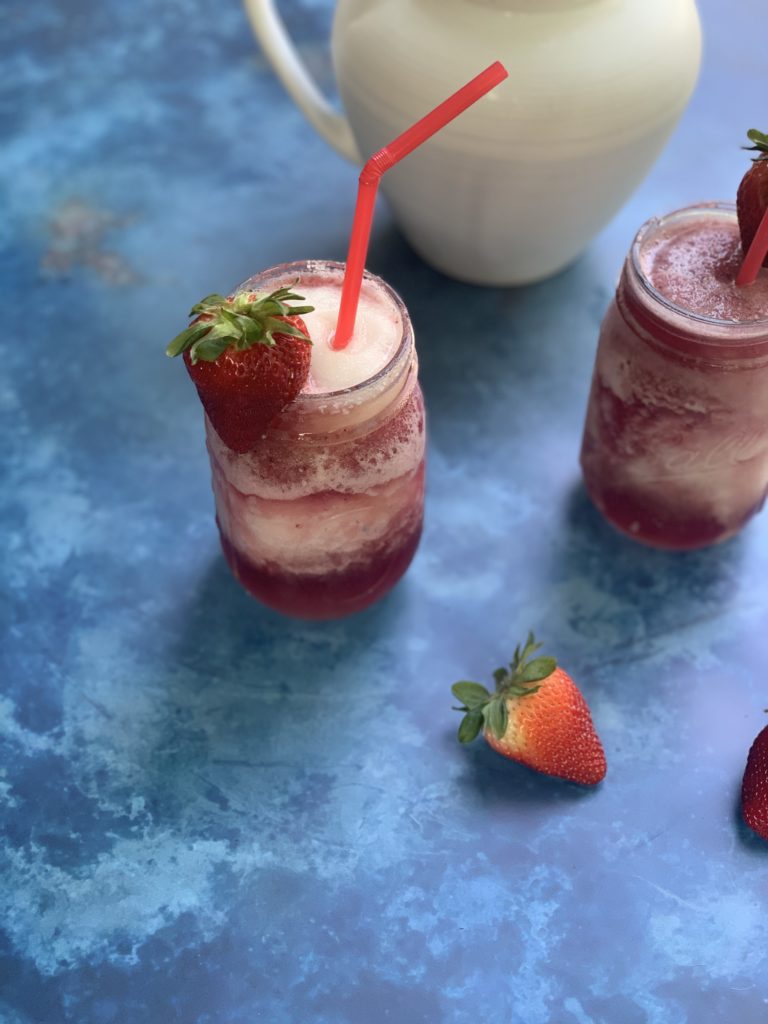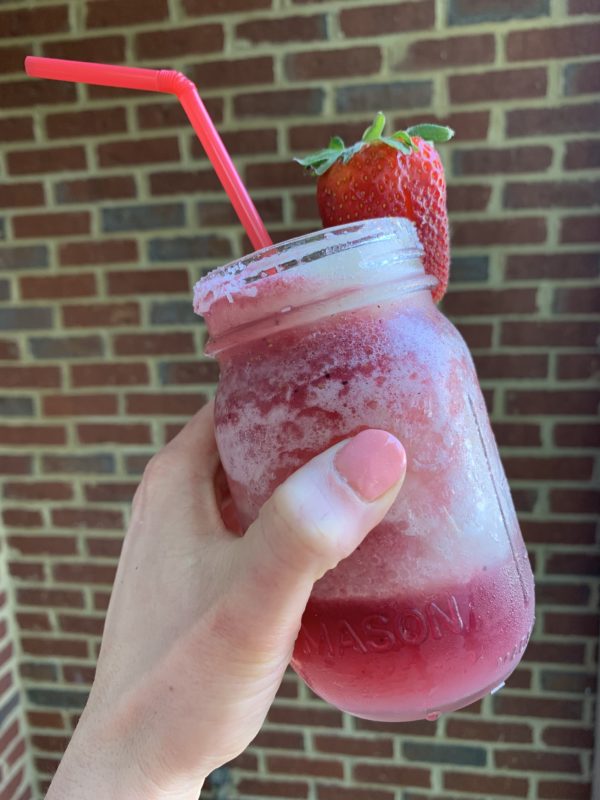 | | |
| --- | --- |
| | |
Blend the frozen Sangria and Margarita portions separately. Alternate pouring each as you fill frozen glasses. Rim with salt if you'd like!